Expense Reduction Analysts Franchise
Introducing Debjani Duncan from Expense Reduction Analysts
20th November 2013
Debjani Duncan proves the ERA franchise is a safe bet and says "Making good money and having a life outside of work. I wanted that and now I have it."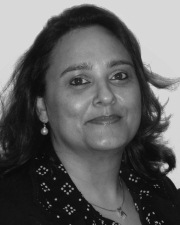 When Debjani Duncan, an NHS procurement expert, went on holiday, she thought the time off would recharge her batteries so she could return to her day job with renewed vigour. What she hadn't expected was for the time off to change her life completely. But, when she came across a double spread article about Expense Reduction Analysts (ERA), she glimpsed a new life for herself – one with fewer late nights, less time on the road and a better income. Debjani saw an opportunity for professional freedom.
"Prior to working in procurement I'd actually been a clinical nurse working in ICU," Debjani says. "But after a bad car accident I needed a change of environment and moved into procurement. It's there that I learned many of the skills that I use today at ERA. But, unfortunately, the move brought with it long hours, no overtime and too many days on the road."
After spotting the ERA franchise opportunity, Debjani was quick to track down more information. Specifically, she wanted to find out more about the big picture – what support she would receive, what earning potential there was, and how successful the model had been for other partners in the network. The answers she received only confirmed that her instincts were spot on.
"After speaking with other members of the ERA network, it was clear that the franchise model just works – these were people like myself who are now their own boss, making good money and having a life outside of work. I wanted that and now I have it."
Debjani launched her ERA business in 2007 and hasn't looked back since. With a vast experience of the clinical supply industry, she made the decision to specialise in niche medical projects. And, combined with the ever-present support of the ERA network, it's a move that has paid off handsomely – both in terms of income and work/life balance. All of which has given Debjani the time she needs to indulge in a hobby she and her partner take rather seriously:
"My husband and I are keen poker players. We've actually just come back from the Irish Amateur Poker championship where my husband came fourth. We're also members of the Black Country Poker Club & Amateur Poker Association and travel to Vegas at least once a year. So, it's something we take quite seriously – and running my own ERA business has given us the freedom to really enjoy this passion."
The success Debjani has enjoyed isn't uncommon. ERA has a network of 150 franchised advisors working closely with organisations that turnover between £5million and £100million, reducing bills in more than 130 areas of business expenditure. At a time when cutting costs and boosting profits are seemingly mandatory, ERA's specialist procurement services are in high demand. In fact, by reducing operating costs for over 2,000 clients since 2008, ERA Franchise Partners' revenues have grown 64 per cent in five years.
For more information on ERA's franchise opportunity, please click below to request your FREE franchise information pack

Expense Reduction Analysts Franchise Case Studies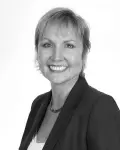 Tracy Follows has achieved her perfect work/life balance with ERA
24th September 2013
Tracy Follows says - "ERA has provided us with a VERY comfortable lifestyle. It's surpassed all our expectations."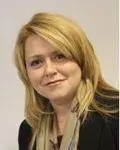 Introducing Lorraine Gannon who joined Expense Reduction Analysts in February 2011
4th December 2012
Having looked at other cost reduction franchises, Lorraine Gannon chose Expense Reduction Analysts as they were head and shoulders above...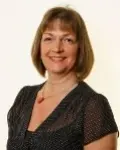 From facing redundancy to running my own successful business
8th June 2011
After contemplating her options, Sue thought about franchising and if there was a credible white collar opportunity available in the UK.