Become part of a team with a worldwide network of associates all working towards developing "life skills" in children around the world.
Running a Kumon Study Centre Franchise provides you with the opportunity to build an exciting and worthwhile business that contributes to your local community.
What are the main services offered by the business?
Kumon is the UK's largest supplementary education provider, offering individualised maths and English programmes to help any child of any ability to progress and reach their potential. As a Kumon Franchisee you will run your own Kumon Study Centre Franchise
How long has the franchise been established and how developed is the franchise network?
With over 60 years of experience, Kumon has established itself as the largest provider of supplementary education in the UK. Today, Kumon has over 600 centres in the UK and Ireland and over 55,000 students enrolled nationwide. They are a globally recognised brand in over 50 countries with 4.3 million students worldwide and an expanding network of franchised Instructors.
What makes this franchise stand out from competitors?
The Kumon Method, founded in 1958 in Japan by Toru Kumon, is designed to help any child of any ability to progress to their maximum potential and become an enthusiastic learner. Rather than teaching in the conventional sense,
Kumon Instructors develop children by instilling independent learning skills. Each child becomes equipped with the ability to self-learn, helping them to take ownership of their learning and develop the confidence to strive for their goals and aspirations.
Kumon offers much more than tutoring and differs from traditional teaching in the classroom. Rather than preparing children for a particular test or assessment, Kumon empowers students to learn for themselves, through individualised instruction and carefully developed worksheets.
What would be my main roles as a franchise owner?
Kumon is looking for driven professionals who are passionate about education, children and helping them build a brighter future. With Kumon, you can turn that passion into a reality by running your own Kumon Study Centre Franchise where one doesn't already exist or is available because an existing Instructor is retiring.
Being a Kumon Instructor day-to-day is a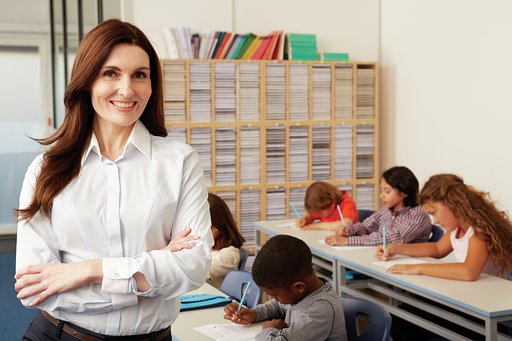 fulfilling and challenging role. Your Kumon Area Manager will be there to support you at every step of the way with ideas and guidance.

Of course, your number one focus will be on developing your students and helping them reach their potential. However, you will also run all aspects of the business ensuring that prospective parents have a positive customer experience, responding to initial enquiries and booking in diagnostic assessments, as well as managing both your Assistants and the running of your centre.
Can I balance running the business around my family activities or other commitments?
Yes although this is a full-time business opportunity where you will build and run your own business with the support of a dedicated Kumon Area Manager.
What qualifications or experience do I need?
To become a Kumon Instructor, you will need to be educated to degree level or equivalent, as well as demonstrate the desire to help children build their confidence and become independent learners.
As the Instructor of your own Kumon maths and English study centre, you will reap the rewards of making a significant contribution to your community by helping children achieve a brighter future.
What training is provided?
Franchisees will attend a one-day Orientation Meeting, you will be invited to meet with your local regional manager to discuss and put together your business plan and the vision for your study centre.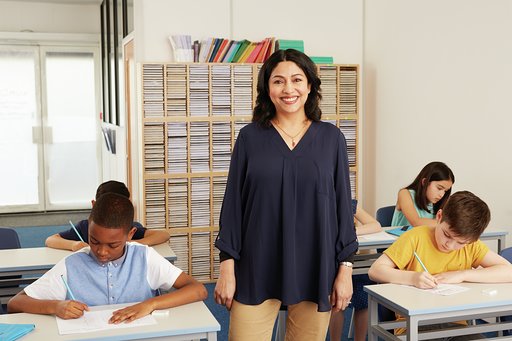 Before opening you will be trained in the Kumon Method of Learning (the maths and English programmes) over 11 days at Kumon's flagship study centre. After opening you will continue to take part in regular ongoing training alongside other Instructors to deepen your knowledge of the Kumon Method of Learning.
After opening you will continue to take part in regular ongoing training alongside other Instructors to deepen your knowledge of the Kumon Method of Learning.
Find out more about the Kumon Business Opportunity and running your own Study Centre Franchise.
Click below now!
What

Our Franchisees Say

I can organise my hours better, and I have more of a social life. I have really enjoyed it and haven't looked back once. You hear a lot about education and I'm glad I'm making a difference. When students shine, the satisfaction is great.Chow Chan, Instructor of the Kumon Worcester, East Study Centre

I've always wanted a profession where I can make a difference. As a Physiotherapist, my core aim was to help people achieve the best health they could. Kumon's aim is very similar: helping each child reach his or her potential. If you're stuck with any aspect of running the business, you can always ask for help – I have an Area Manager who I can turn to for guidance.Dr Ivy Man, Instructor of the Kumon Southampton, Shirley Study Centre
Why

Choose Us

Make a significant contribution to your community

World-class training, subsidies, marketing support and professional development

An initial franchise fee of just £3,000, one of the lowest levels of investment required in the education franchise sector
Related

Franchise Categories
Related

Franchise Types