Cook Stars Franchise
Features
Events
Videos
Resales
Cook Stars Business
Children's Cookery and Party Franchise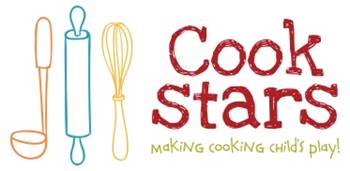 A part-time career that works around your existing commitments or work full time and take on additional staff to maximise your earnings!
Cook Stars is a Children's Cookery and Party Franchise opportunity. Cook Stars Business owners share their love of cooking through teaching children and adults how to create their very own dishes from scratch. They offer classes for pre-schoolers, children, teens and adults and host special event workshops, birthday parties and classes within schools and the community.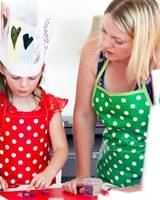 Cook Stars was founded by Cathy Harding, mum of 3.
Cathy says: "Cook Stars has allowed me financial freedom doing something I LOVE and can work around my family. I'm very proud of the business and love the opportunity and freedom it gives to mums like me. I now have an amazing work/life balance… it really is possible to have your cake and eat it!!"
The passion that is at the heart of Cook Stars has already inspired thousands of children and parents. Cook Stars are now sharing the chance for others to make an excellent living whilst loving what they do and enjoying a great work/life balance.

The Cook Stars Business Opportunity:
Cook Stars is a multiple award winning franchise offering a new and unique concept combining cookery and crafts. The successful business model has been developed with numerous income streams and genuine uncapped potential. You can work hours that suit you, enjoy financial success and job satisfaction that is second to none!
Cooking is enjoying a revival and demand for Cooks Stars is high. With their proven winning formula Cook Stars are involved in a growing flourishing market. Cook Stars Business owners willl benefit from the successful business model with multiple and diverse revenue streams (10+) from which they can offer in their exclusive territory.
You can pick and choose which services you offer, for example:

pre and after school classes
at schools and nurseries
workshops
birthday parties
holiday clubs etc.

The Cook Star services are in high demand in public and private sectors and they enjoy high repeat business.
The Cook Stars Business opportunity allows you to run your own Children's Cookery and Party Franchise either part-time so that you can work around your existing commitments or work full time and take on additional staff to maximise your earnings. It is up to you to grow and develop your business at a rate that suits your situation and ambitions and we will help you every step of the way.
£1,000 worth of FREE tools to get you up and running!
Further to receiving £1000 worth of free tools Cook Stars will:
Get you set up, run and pay for a marketing campaign to fill your initial classes and promote awareness of your Cook Stars Business. They will actually show you first-hand how it's done!
Provide you with a free 3-month period without any management fee to allow you to settle in
Provide you with free use of their invaluable class booking management software for the life of your business
Provide you with a detailed report, business plan and marketing strategy specifically for you and your area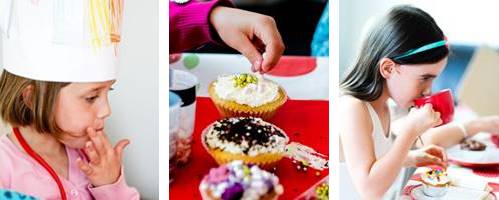 You will receive an extensive start-up kit which provides everything you will need to run a successful Cook Stars franchise.
Each half term you will receive all costed recipes and craft activities and recipe cards, full lesson plans, shopping lists and tutorial information as well as specialist workshops. You will receive comprehensive training, detailed operations and procedures manuals, all equipment (eg. portable ovens, utensils, equipment, uniform), all in-house systems, full marketing package, on-line marketing and website. Please get in touch for a more detailed breakdown.
Is Cook Stars for you?
You do not need your own premises, you do not need to be a teacher or cook/chef previously and you do not need to have had experience of running your own business. Cook Stars offer comprehensive training, help and guidance from setting up and throughout and provide a huge amount of support to help you start up and run a successful, profitable Cookery Class Business.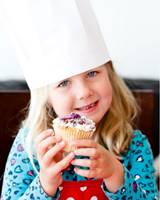 You will need a DBS certificate, hold or obtain a level 2 food and hygiene certificate and attend a first aid training course. You will also need to have a full UK driving licence and be a car owner.
You will need to be hardworking with a can do attitude and willing to learn. Cook Stars will provide all the tools, advice and support you need to run a successful franchise but it's success will be down to the work you put in.
You will also need to be a confident cook. You do not need to be a trained chef or qualified teacher, being a home, self-taught foodie is just fine!
Cook Stars want people with bags of enthusiasm and a passion for cooking who are keen to share their love of food with others.
You will need to be a friendly and patient 'people person' and be able to build relationships with children and their parents.
Find out more about the , the multi-award winning Children's Cookery and Party Franchise. Click the button below now!