Are you looking for a fun, flexible and fulfilling opportunity that creates a positive impact in your community?
This could be for you.
The Creation Station is an award-winning and fast-growing creative Art and Crafts Franchise that can provide you with the fun, flexibility, fulfilment and financial freedom you want.
You can choose to operate the Creation Station Business Model as a hands-on business or develop it into a management opportunity.
"The Creation Station's creative activities are a force for good in the community" Richard Branson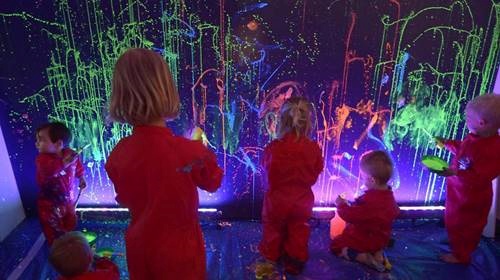 Turn your passion in profits:
Together with their fantastic franchise partners The Creation Station bring fun and educational journeys of exploration discovery and development from the early years to the golden years.
The Creation Station have been privileged to inspire over 1.5 million children and adults with award winning classes, clubs, parties and events for children and adults.
There is increased demand for creativity in parenting, preschool, education, leisure, wellbeing and care homes.
The Creation Station Business opportunity is flexible enabling you to choose at least two themes to work in within the community. This means that you can now choose the perfect mix to work around your personal commitments.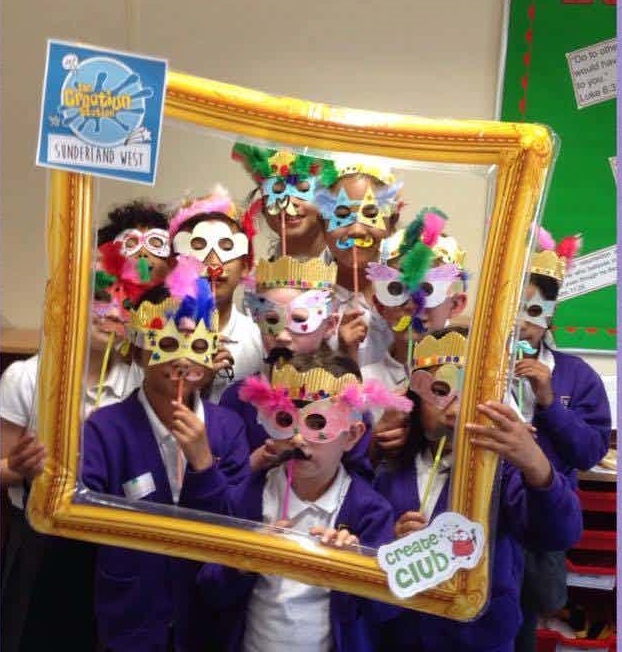 Comprehensive range of activities for children and adults
Family theme – this includes Tiny Treasures craft keepsakes, Baby Discover, Little Explorer & Family Fun classes.
Education theme - this includes After School Clubs, Holiday Clubs, Saturday Clubs, Home Education and School Workshops.
Adult theme - this includes Creative Crafter sessions, Crafternoon Tea for retired groups, Care & Creativity for the elderly and Intergenerational Workshops.
Plus you can deliver parties and events in your area too!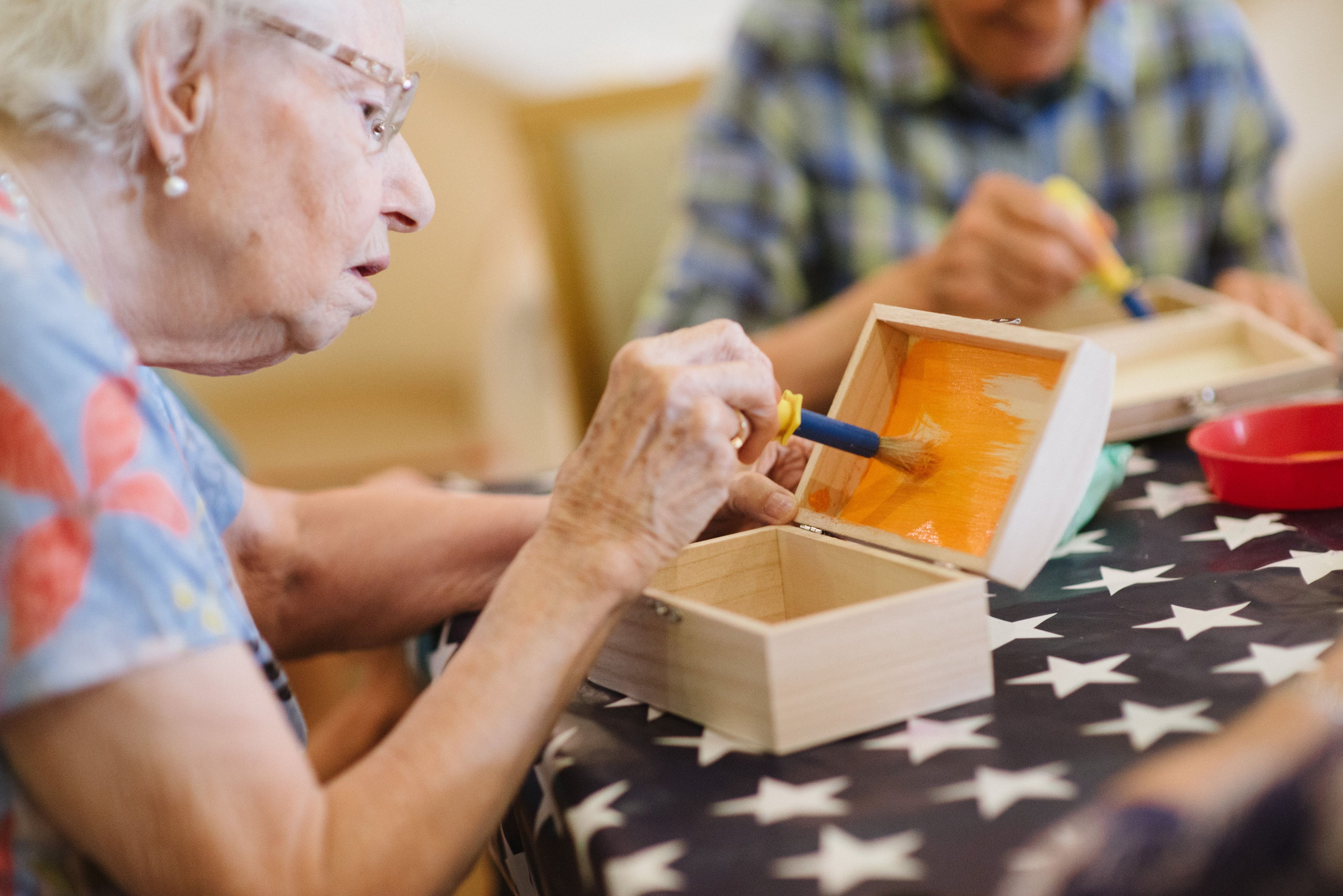 Imagine being part of THE most recommended Art and Crafts Franchise Company in the UK
The Creation Station's fabulous customers have rated them The MOST recommended Art and Crafts activity company in the UK with over 7,800 5-Star reviews.
Their awesome franchise partners have rated us 5-STAR in an independent satisfaction review.
… and they are ranked in number 38 in the top 100 Elite franchises.
The Creation Station's recognition in the entertainment, education and franchising sectors includes:
Winner of the most supportive
• Top three out of 5,000 companies in Richard Branson's Impact Award
• Winner Excellence and Innovation – Children's Education Services
• Winner Best Franchise Children's Services – Best Franchise Awards
• Winner Best Website – Franchise Marketing Awards
• Winner Best Franchisee Marketing Support
• Winner Sylvia Anderson Award for Creativity
• Winner Best Creative Play Award
• Winner 'Crème de la Crème' Business Award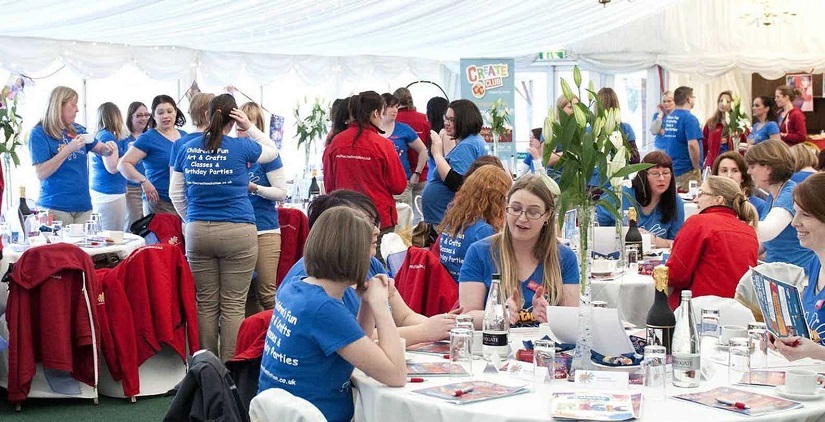 How you will be supported
From your very first steps with The Creation Station team, you will receive tailored support to give you the knowledge, confidence and skills to run your own successful Creation Station Business.
This includes:
Your own bespoke exclusive territory
Comprehensive initial training and support
Your own dedicated business buddy
Regular 8-week one-to-one business mentoring calls
Fortnightly masterclass training
Exclusive membership to their discounted shop with 10,000+ craft supplies
Operations and Marketing support
£2000 start-up kit included in your investment
Your own state of the art booking and business management system
Detailed Treasure Trove with all your tried and tested session plans, marketing assets, business templates and more.
100% of Franchise partners have rated the initial training, local and head office support as 5-star.
The Investment
A Creation Station 'Licence to Inspire' starts at £8,000 plus VAT. This includes a £2000 worth of tools and materials plus a party provider licence worth £5,000.
The Creation Statation can help you with 100% business start- up funding subject to status.
Hear what Creation Station Franchisee Emma has to say:
"I could of only have dreamt of running my own business, but I mean where do you start?! Investing in my own The Creation Station Business means investing into a whole network of support, that's really important to me.
I can gain help, advice, and support anytime. I'm learning a lot. I've grown my business since 2008 and now run 20 afterschool clubs each week as well as provide activities for my community.
I feel confident and whilst not everything has gone to plan it's good to have challenges.
Overcoming these motivates me to try even harder to be the very best I can and there is so much support to help if you get a bit stuck. I love being my own boss. I smile every day! I've time to sing in a choir and play saxophone in a band. Sometimes I even go out on a school night!" Emma McCalla John Inspires imaginations in Harborne & Batley
Demand for creative activities continues to increase.
If you have a positive outlook on life, want to benefit from your own hard work and would love to make a difference to others, then The Creation Station would love to hear from you.
Please do note, The Creation Station only award their franchise to 2% of enquirers. So if it's OK with you, when you have a chat they will be honest whether they think they're the right fit for you. This way they can ensure that those who are awarded this exciting opportunity can make the most of the comprehensive training and long term hand-holding support they offer.
Thank you for taking the time to read about the opportunity to bring creativity into all areas of learning, leisure and life within your community. The future is definitely creative!
Find out more about the Creation Station Business Model and running your own Creative Art and Crafts Franchise. Click below now!
What

Our Franchisees Say

I have been running my Creation Station franchise since March 2013 and I can honestly say they have been the most fun filled happy months in employment I have ever had.Kirsty Hickson

Who wouldn't love the flexibility of this business! I can honestly say it has ticked all of the boxes I had set down from the beginning with making sure the work/life balance fit in around my family. I schedule my classes, parties and events around my home life commitments and can be Mummy to my children all at the same time as being a successful business owner.Avne Wilson

I've been running my own Creation Station franchise since 2014 and love it! The Creative Hub Head Office team are fantastic and the support and advice I've received from them has been invaluable. There's a great national network of franchisees who can answer any question you ask, at any time of the day (or night!)Louise Richardson
Why

Choose Us

Perfectly designed for a Mum who wants a family friendly financially rewarding future.

You can run your own flexible business and help inspire children's imaginations with the UK's leading art & crafts activity company, Us!
Related

Franchise Categories
Related

Franchise Types