Creation Station Franchise Owner Shortlisted For Major Award
27th June 2019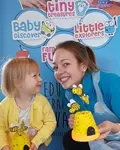 Charlotte Eames has battled with personal adversity to run her creative business and help children build skills for life and inspire the local communities imagination.
29 year old Charlotte Eames, the owner of The Creation Station South West Bucks & Maidenhead, Berkshire, the UK's leading creative arts and crafts activity franchise for children and adults with 113 franchise owners across the United Kingdom, has been shortlisted for Young Female Franchisee of the Year at the 2019 bfa HSBC Franchise Awards.
The event, hosted by the British Franchise Association (bfa), recognises those in franchising who have shown exceptional business acumen over the past 12 monhs.
Previously a nanny, Charlotte decided to become her own boss three years ago after battling an extremely rare lung condition called Spontaneous Pneumothorax and thought this was a sign that actually she should start living her dream of running a business.
Having worked as a nanny for ten years, Charlotte saw first-hand the demand and need for local, quality, affordable classes for children and the importance for aiding social skills, lateral thinking and building relationships. By running her Creation Station franchise she has been able to take her passion to nurture children's creativity through arts and crafts, growing her classes from around six children when she started to over two thousand children and adults her first year. One of the initiatives Charlotte launched was Art in the Park, a six-week programme during the summer holidays, supporting getting creative in the outdoors.
Charlotte said:
"To say that I am delighted and honoured to receive this nomination would be an understatement. It feels absolutely incredible to be a finalist for such a prestigious award. I am overwhelmed and proud with such gratitude to have been recognised as young female franchisee of the year. Thank you very much!"
Pip Wilkins, CEO of the bfa, stated:
"Charlotte gets to work with children but with the opportunity to be her own boss, doing two things she enjoys and putting them together. With no prior business experience, she has managed to grow the franchise in Maidenhead and her innovative ideas in response to challenging circumstances have enabled her to succeed."
Andrew Brattesani, Head of Franchising at HSBC, applauded Charlotte's entrepreneurial spirit in spite of adversity:
"Noticing that good weather can adversely mean a drop in attendance, Charlotte showed great initiative in setting up Art in the Park. The personal battles she has overcome, and selfless attitude as a franchisee while growing her business, is really admirable."
Sarah Cressall found of the Creation Station stated:
"Charlotte has a wonderful attitude to overcome barriers and to make a difference to others. Charlotte's creative flair and infectious personality have helped to inspire thousand in her local community and I greatly deserving of this shortlist. The whole Creation Station family is so proud of her achievements and the difference she is making within her community."
Charlotte represents a growing trend in franchising, where recent figures produced by the 2018 bfa survey show that 18% of all franchisees are now under the age of 30, and 37% of all newer franchisees are women, this is far higher than ever before.
If you don't have a Creation Station in your area yet and you or someone you know would love to run their own Creation Station franchise just click below to find out more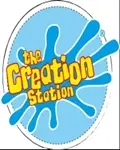 Welcome to Seven Women Who Changed Their Career to Become Business Owners
22nd October 2019
Read the stories below as to why taking the creative plunge and becoming a business owner of a Creation Station franchise was right for them.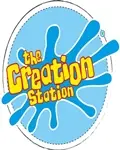 The Creation Station Reaches Number 15 Out Of 100 Top UK Franchises
20th June 2019
As the UK's leading creative arts and crafts activity provider, The Creation Station are delighted to have reached number fifteen out of the top 100 UK franchises.
What

Our Franchisees Say

I invested in my Creation Station franchise just over a year ago and haven't looked back since!Sara La Roux

I've been running my franchise for a year and I love running my own business and being in charge of my own future. It has enabled me to enjoy more time with my family than I would otherwise have had and allowed me to see my baby grow into a little boy.Claire Darnley

I've been running my own Creation Station franchise since the end of last year and love it! The head office team are fantastic and the support and advice I've received from them has been invaluable.Kirsty Hickson
Why

Choose Us

You can run your own flexible business and help inspire children's imaginations with the UK's leading art & crafts activity company, Us!

Perfectly designed for a Mum who wants a family friendly financially rewarding future.
Related

Franchise Categories
Related

Franchise Types