Mother and Son Duo Change Children's Lives
4th July 2019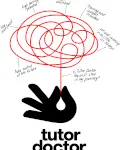 Having started her journey growing Tutor Doctor's UK franchise network a decade ago, Ann Mary Wardman has now become a franchisee of the brand with her son Deaglan Furey.
When Ann Mary Wardman became in charge of tutoring franchise Tutor Doctor's UK regional and national franchise growth a decade ago, she immediately connected with the company's aim to make learning easier for children.
"I used to be a university lecturer and I just love what Tutor Doctor does – it makes such a difference. [Tutor Doctor president] Frank Milner used to use this phrase 'It's not enough to make a dollar, you also need to make a difference' and that really resonated with me."
Consequently, Ann Mary became a UK franchisee of the Canadian franchise along with her son, Deaglan Furey, in January 2019.
While working for Tutor Doctor, she saw how franchisees flourished and that's when Ann Mary realised it was a perfect opportunity for her.
"When I joined Tutor Doctor in 2009, there were probably only about ten franchisees in the whole world and now there are 500 plus across 16 countries. So we knew the business worked and that gives you great confidence when you're buying a business."
Tutor Doctor wasn't the only franchise she worked with. Over the years, Ann Mary accumulated a wealth of knowledge about franchising as she was responsible for introducing a slew of North American companies such as digital marketing agency WSI, franchise consultancy MatchPoint and marketing solutions company AlphaGraphics to the UK franchise market. As a result, she knew what being a franchisee entailed from the get-go.
"Franchising is a business in a box and you unpack the box along with your training and you've got everything from 'This is how you get customers, this is how you deal with your employees. You've got something in place for absolutely everything."
However, while franchisees are under the umbrella of a tried-and-tested business, it doesn't mean they have it easy.
"Sometimes people have this thought that they'll buy a franchise and it will just all fall into their lap – no, it's hard work."
Along with in-depth franchise knowledge, Ann Mary's entrepreneurial experience of owning a cleaning company was an add-on when she became a franchisee.
"Lots of people will go into Tutor Doctor, they'll have just one territory, they'll build a business that gives them a good working life and a good return on their investment."
But with her experience Ann Mary aimed higher.
"We've bought five territories plus the regional licence [in Bromley] because we see it as a business. I think you do look at things differently if you come at it from a point of view of business."
Given the mother and son team's passion, it's easy to see how they're on top of the game in their franchise. In fact, Ann Mary claims Deaglan achieved the top gun recognition for the rookie category in February. This means, out of the new franchisees who signed up within the last year, he did the maximum business in just a week.
"We had a little bit of a jog when we hit the ground but then we really started to move it up to an actual full-on sprint."
He believes it's important to plan ahead even before the training begins over in Canada.
"I would really advise getting events planned before you go to Toronto as it becomes a little busy when you get back. [That's] because the UK has quite a few Tutor Doctors already and it's starting to become a brand that people recognise."
Looking forward, the mother-son duo are confident about their future plans with Tutor Doctor.
"I want to get to the point where we've got a million [pound] turnover and expand from there. We may take on some more business in Bristol [and] Birmingham but we'll make sure that our first territory works properly."
Admittedly, becoming a Tutor Doctor franchisee requires much more than a desire to make money.

"If you're not passionate about making a difference in children's lives, this isn't the business for you because it's not going to make you multimillions. Tutor Doctor is about making a decent living and making a difference as much as anything."
Find out how you can start your own Tutor Doctor Franchise by clicking below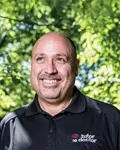 Frank Milner is on a Mission to Change Students' Lives
10th July 2019
Tutor Doctor's CEO reveals why helping kids is so important to him.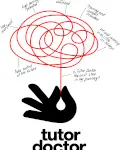 Ex-Press Secretary Becomes Tutor Doctor
2nd July 2019
Margaret Thatcher's ex-press secretary, David Boddy, has become a Tutor Doctor franchisee.