Tutor Doctor Franchisees Crowned Global Franchisee of the Year
31st August 2017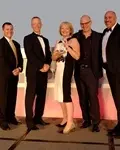 Joanna and Mark Butler, business owners of Tutor Doctor in Berkshire are celebrating after being named Global Franchisee of the Year at Tutor Doctor's annual conference in July.

The husband and wife team, who launched their franchise in May 2014, were thrilled to collect the award at a black-tie event at a plush gala dinner in Downtown Toronto, Canada.
Joanna said:
"We didn't even know we'd been nominated until a couple of minutes before we were announced as the winners. Being shortlisted was good enough for us, but to actually win was incredible. We never expected to be considered for an international award after only three years in business, but It's so nice to know you're doing well. Our hard work must be paying off!"
Tutor Doctor's annual 'Dream, Believe, Achieve' conference, currently in its eighth year, was attended by over 150 franchisees and is a true celebration of the brands talented business owners, their tutors and teams of staff. The three-day event was packed with inspirational speakers, expert-led training seminars and lots of networking opportunities as franchisees from around the globe gathered to share their knowledge and experience.
Despite only starting their franchise three years ago, Mark and Joanna have become esteemed members of the Tutor Doctor family. They're actively involved in the development of the franchise, from mentoring new franchisees to piloting original schemes and implementing initiatives into the Tutor Doctor network. Closer to home, the couple are both extremely passionate about giving back to their community, alongside their home-tutoring services, they are working with local councils across Berkshire to provide tutoring to children without traditional living arrangements.
Mark said:
"A huge driver for us is that we want to make an impact in our local community. We do a lot a lot of work with the local councils across Berkshire. For the last year or more we've been helping children who aren't in school for any number of reasons. These children can't always be tutored at home so we put our tutors into schools and even children's homes. We support the community by working with special needs schools and being as flexible as we can."
Tutor Doctor franchisees all have one thing in common; a passion for making a difference to children's lives. Mark and Joanna are no exception and with this company culture acting as their driving force, the business has grown exponentially. Within the first six months of trading, Joanna and Mark were recognised as the fastest growing franchise within the network – ever!
Mark puts much of the couple's success down to the support of their own team, including the 120 tutors who work with them, and the dynamic support from Tutor Doctor head office:
"Winning Franchisee of the Year was an incredible way to recognise our efforts but we wouldn't be able to provide such a high standard of tutoring without our incredible team. Tutor Doctor have supported and encouraged us from day one, with training that set us up for an accelerated launch to 1-2-1 support and systems that keep us ahead of the competition. It's a wonderful brand to a part of. We're both so proud of our achievements and are excited to see what the future holds for us."
Find out more about the Tutor Doctor franchise by clicking below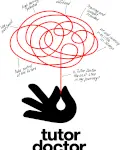 Tutor Doctor Welcomes Six New Franchisees
14th May 2018
Six ambitious entrepreneurs have launched their Tutor Doctor franchises across the UK.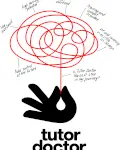 Tutor Doctor Unveils Striking New Global Brand
22nd March 2018
The start of 2018 saw Tutor Doctor unveil its exciting new look.
Why

Choose Us

Tutor Doctor franchisees benefit from the use of The Big Apple, a centralized customer relationship management (CRM) software system that assists with the ongoing coordination and management of the tutors. The Big Apple streamlines the client relationship process to increase the system's profitability.

Benefit from Tutor Doctor's successful one-on-one tutoring model that eliminates the need for high overhead costs associated with a traditional brick and mortar business.
Related

Franchise Categories
Related

Franchise Types