What should you look for in a good franchisor?
Hear from Caroline Sparks, Co-Founder of the Turtle Tots Franchise. Caroline talks about what you should look for when meeting with a franchisor when deciding which franchise you wish to invest in.
When you first start investigating a franchise, it can be bewildering. With so many options available here's some suggestions on what to consider when choosing a franchise.
Initially approaching a franchisor
Y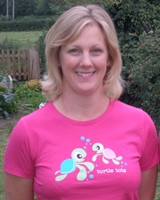 ou need to consider the information that you are given. Most franchisors will provide you with some initial information and then ask you to sign a confidentiality agreement before they meet with you and supply further information.
A detailed confidentiality agreement allows the franchisor to give you confidential information about their business operation and seeks to prevent you from disclosing this information to anyone else. It is normal for a franchisor to ask you to sign a confidentiality agreement.
At Turtle Tots we always meet prospective franchisees on a one-to-one basis after the confidentiality agreement has been signed. The franchisor-franchisee relationship is a key factor in the success of both parties.
We believe a one-to-one meeting is the best way of finding out about the prospective franchisee, whilst also giving the prospective franchisee the opportunity to visit our offices and see how we are set up, plus meet the rest of the team. Go along to this initial meeting with as many questions as possible.
Investigation


Investigate the franchisor's track record and assess their reputation. Have they won any accolades or awards?

The franchisor should offer you the opportunity to speak with existing franchisees, to ask questions about their experiences.

Trademarked
Check that the franchisor has trademarked in the relevant classes as this protects the brand, and therefore your business.
The Franchise Agreement
Once you have the franchise agreement, read it thoroughly and get sound legal advice before you sign it. If there are any clauses that need clarification then ask the franchisor about them, and the reasoning behind them.
Franchise Fees
Check what you receive for the upfront franchise fee, and then what the ongoing fees are. What supplies do you need to buy from the Franchisor? What training will your staff need, and what is the associated cost? Is there a renewal cost at the end of the franchise agreement?
Support & Training
Perhaps most importantly, assess what ongoing support you receive after your initial training. At Turtle Tots we hold annual conferences and regular CPD days. We have an online private forum, and online videos and support documentation. Plus we have regular Skype calls, and business health checks. It is in the interests of a franchisor to offer as much support as possible, to ensure that you run a successful business.
The Business Plan
Prepare a business plan and cash flow forecast for your business. The franchisor should provide you with a projected cash flow forecast, but you'll need to work on this to make sure the projections are as accurate as possible, and achievable.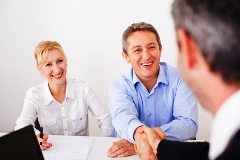 It's worth preparing three cash flow forecasts – a pessimistic, realistic and optimistic version, so that you can compare the worst case scenario with the "blue-sky" scenario.
If you require a bank loan they submit your application. The large UK banks have franchise departments and may have already approved the Franchisor and lend to their franchisees, subject to personal credit checks.
Once your bank loan is approved you'll arrange a date with the franchisor to sign the franchise agreement, transfer funds, and your training. At this stage we encourage franchisees to put 150% of energy into the launch of their business as the better the launch, the better the growth. We love the adage "The harder you work the luckier you get". Good luck!
Find out more about the Turtle Tots Franchise and click the button below now!

What

Our Franchisees Say

One year on and I can honestly say Turtle Tots is the best thing I have ever done. Thank you for all your support!Gill Currie, Fife

It�s about a year since I first spoke to you about getting involved in Turtle Tots. So thank you ladies for one of the best, most stressful, most rewarding and most interesting years of my life. Every day is an adventure and I wouldn't change a thing.Kirsty McNiece, West Lothian and Perthshire

Celebrating a year of running my own business. Best decision I ever made. If you're thinking about it, do it.Jodi O'Connor, Bucks and Berks
Why

Choose Us

Trademarked in the UK, Australia and Ireland!

Turtle Tots is a fun, flexible and scalable business with multiple revenue streams.

An innovative and unique swimming programme, from pregnancy to pre-school.
Related

Franchise Categories
Related

Franchise Types