The return from Oz: a local business success story
After relocating from Australia with his family in 2015, teacher Matt Kerr couldn't face the thought of returning to a profession marred by red tape and bureaucracy. He did what many of us can only dream of doing and pursued his lifelong goal of business ownership!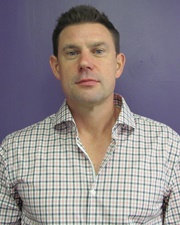 Matt is now able to channel his passion for education into a community business that makes a real difference in the lives of local families. And he's building a great future doing it.
Matt has been running his business, Tutor Doctor, in Bath since November 2015. With three young children of his own and a background in teaching, his commitment to improving people's lives through learning is the driving force behind his business:
"My profession has always been teaching. It wouldn't be a stretch to say it's a passion of mine. I started off in London in the early 90s but a little while later the opportunity came up to go out to Australia for two years to work so of course, I jumped at it. I came back to the UK to coach teachers in local schools based on my experiences and learnings. In 2007 I went back out to Melbourne with my wife for what was supposed to be another relatively short trip but we stayed for almost 10 years!"
In June 2015 Matt and his now young family returned home to England. Keen to preserve the work-life balance that had made such a positive impact on their lives in Australia, they chose the beautiful spa town of Bath as their new home. The only thing about which Matt was uncertain was returning to teaching:
"I love education but I couldn't face going back to teaching here in the UK. I didn't want to get back into all the red tape and bureaucracy. I knew it was time for a change and I just didn't want to look back at the age of 70 and think, 'oh I wish I'd have done something for myself when I had the chance'. You hear of that so often don't you?"
It was whilst wracking his brains for exactly how and where he could use his skills to build a business and support his family that Matt had what he describes as his 'light-bulb moment'.
With his in-home tutoring business, Matt now operates at the heart of the local community, helping children to grow in confidence and ability. He will thoroughly asses a child's needs and then carefully select the best-fit tutor based on goals, personality and learning level. Instead of the traditional centre-based model, Matt's tutors visit students at home, at a time that is convenient for them.
Proving that work-life balance is still very much intact, Matt has maintained his outdoor hobbies of cycling, golf and cricket to name but a few! As well as his own sports and exercise, Matt is involved in his children's sports too; another benefit he attributes to his business:
"Having the flexibility to do things like watch my kids play sport is wonderful and was one of the reasons that I knew Tutor Doctor would work so well for me. It's a business that allows me to be commercially focussed whilst having the freedom to enjoy time with my family.
When I started Tutor Doctor, I wanted to really help kids to be the best they can be and achieve their own dreams. I've since realised that my business also provides local people with the opportunity to make a living and supplement their income as tutors so it's a real feel-good factor all round. If I carry on growing the way I am, at some stage I will need to employ staff. When I get to that point I'll work out the best way forward to preserve the passion and the work-life balance that makes my business so special for everyone!"
Find out more about starting your own Tutor Doctor franchise by clicking below
Why

Choose Us

Tutor Doctor franchisees benefit from the use of The Big Apple, a centralized customer relationship management (CRM) software system that assists with the ongoing coordination and management of the tutors. The Big Apple streamlines the client relationship process to increase the system's profitability.

Benefit from Tutor Doctor's successful one-on-one tutoring model that eliminates the need for high overhead costs associated with a traditional brick and mortar business.
Related

Franchise Categories
Related

Franchise Types