SureCare UK Franchise
Home Care Business

You don't need to have any care experience to run a profitable Home Care Business
With over 20 years of experience the SureCare UK Franchise is an award winning Home Care Business. Franchisees are offered the opportunity to own and run their own Home Care Business with the support structure, brand, training and business tools that SureCare can provide.
The SureCare Business Opportunity:


SureCare franchisees are in business for themselves but never by themselves. The quality of care that SureCare deliver to their customers is matched only by the quality of support and guidance they provide to all of their franchisees.
Since being established in 1994 SureCare has become one of the UK's leading and most trusted care service providers.
SureCare provides support for older people and their families by allowing people to remain at home in their family surroundings, enjoying a comfortable and enhanced quality of life.
What makes SureCare really unique is the huge variety of services they make available to families including;
companionship care
home help
personal care
As well as more specialised care services such as:
respite and hospice care
and end of life care to name just a few
The Market:
Society is witnessing a period of demographic change and for the first time in British history there are now more people in the UK aged 60 years and above than there are under the age of 18 years. The current UK Home Care Market Value stands at a staggering £6bn with two thirds of this being spent on the over 65's.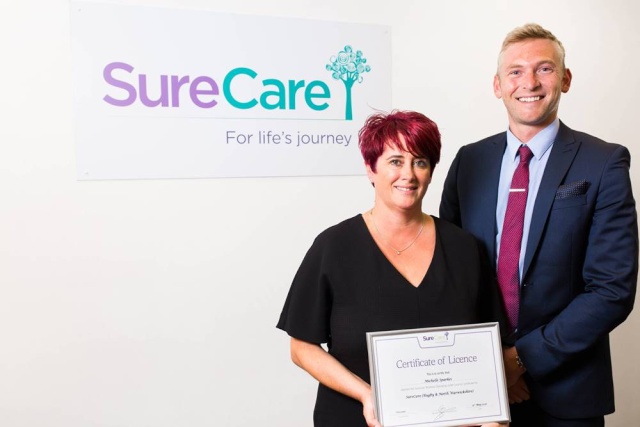 SureCare offer a wise investment into a growing market. Franchisees are provided with the opportunity to create their own successful Home Care Business in one of the fastest growing sectors in the UK, offering both financial rewards and the knowledge that you are providing an invaluable service to your community.
One of the most compelling reasons to invest in a SureCare franchise is the multiple revenue streams that they provide franchisees due to the comprehensive package of care services offered by the company.
The Earning Potential:
SureCare franchisees are extremely successful and have enjoyed sustained growth. A number of franchise owners now reporting turnover levels in excess of 1,000,000 per annum. They aim for a new franchisee to break even within 9 months of operation and would expect an established office to achieve net profits (before franchise owner earnings and franchise costs) of 15-20%.
Training and Support:
SureCare franchisees need to have the knowledge and confidence to be able to deliver excellent customer service from day one of their Home Care Business. So, before any franchisee is able to trade, they must complete a one week intensive training course at the Central Office.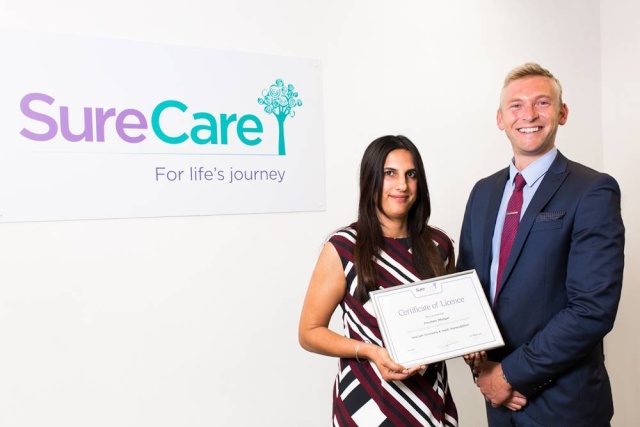 In addition to the training program, SureCare offer ongoing mentoring and fantastic levels of support in key areas such as:
recruitment
operations
marketing
finances
business development
care registrations and accreditations
The Investment:
The franchise fee is £36,000. However SureCare estimate an investment requirement of between £70,000 - £90,000 which includes working capital and the franchise fee. The amount will vary to some degree depending on the area you choose to operate and the ownership of the premises you operate from.
Whatever that amount many be, you will need access to 30% of that amount as direct cash from your own resources, the balance you can raise from a selection of their financial partners.
Is a SureCare Home Care Business for you?
You don't need to have any care experience to run a profitable SureCare franchise but you will need to be compassionate with excellent people skills. You'll also need to be hard working, ambitious, committed to making a difference and also have the skills and capabilities to manage and lead people.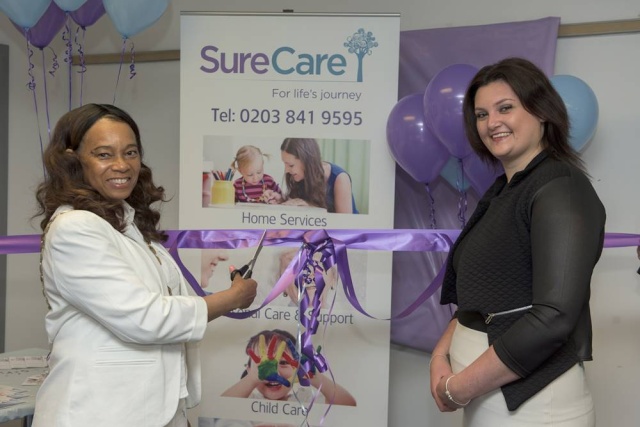 SureCare franchisees come from different backgrounds and careers, but all of them have two overriding objectives – firstly, to build a successful business and, secondly, to provide the highest possible standard of care to their clients.
The most successful franchisees are ambitious and competitive but also passionate about delivering an exceptional service. If this sounds like you then SureCare would love to hear from you.
Find out more about the SureCare UK Franchise, the leading Home Care Business. Click below now!