Women in Business - Using your creative talents to get ahead
Are you bored of the 9-5? Perhaps you are looking for your next big challenge or you want to earn money on your own terms.
If you are stuck in a rut or you want to generate an income stream which allows you to spend more time with the family, or work from home, then becoming your own boss may be the perfect way to do that.
This is why growing numbers of women are setting up their own business. But like many women who have thought about going it alone, you may be at a complete loss when it comes to knowing where to start. However, although it may seem daunting, there are a number of steps you can take to make the whole process seem a little bit easier.
Combining Business and Pleasure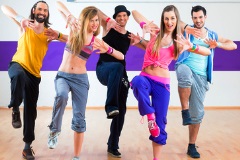 So how do you join thousands of other successful women in business and make the switch to becoming your own boss? Firstly, you need to recognise your own inherent interests and talents. This may seem fairly obvious, but your interests are usually your greatest strengths and if you can leverage those to make money, you are more likely to succeed.
For example, growing numbers of women have been able to generate their own income by teaching Zumba classes as part of a larger dance franchise. If you are prepared to put in the hours to make your dream a reality, there is no reason why you should not be able to earn a healthy income from it.
One of the other most important steps you should take is ensuring that you access the right support and networks. Some of the most successful women in business have been able to build up their incomes twice as quickly by networking and speaking with other women, as well as working together with a mentor.
Training and Support in abundance with a franchise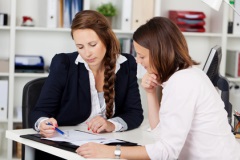 The easiest ways to access all of the support networks and resources you will need is to invest in a franchise. Not only will it enable you to harness the power and credibility behind known and trusted brands, it also gives you access to a number of facilities and materials that may not otherwise have been available to you.
Often, with franchises, you will be given extensive training and put in touch with other women in business and entrepreneurs who can share their experiences and information with you. This means that you will never truly be on your own and there will always be some form of help available to you.
If you are new to the world of business, or you are not comfortable with the idea of setting up a completely new and unknown business entirely from scratch, then investing in a franchise will probably be the best option for you.
Another very important consideration when it comes to starting your own business is research. As with anything relatively new and unknown, you should always conduct some thorough research into your business idea, funding sources and customer base before parting with your money - or your time. Check out some helpful resources here.
Plan to Succeed!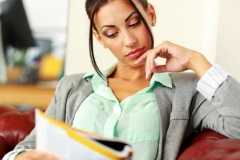 The number one reason why nearly eight out of ten new businesses fail within the first 18 months is down to poor planning.
SMEs sometimes find they run out of funds or do not have the resources to keep going, often because the proper checks and balances were not conducted thoroughly enough before the venture was set up.
Therefore, if you want to buck the trend and join the thousands of other women in business who have successfully managed to go it alone, you definitely want to do your homework before embarking upon something new.
Luckily it is not that difficult to access the information you need on FemaleFranchise.co.uk. There is no shortage of information online, particularly for those interested in franchising. Get started by searching for a franchise.