OSCAR Pet Foods Franchise For Sale in Honiton
Honiton
5th October 2021
This is a franchise business operating under the OSCAR Pet Foods banner. Working from home, OSCAR provides a pet care service that covers a wide range of benefits to pet owners, from British-made nutritious pet food, a comprehensive range of accessories and healthcare products to advice in nutrition and behaviour.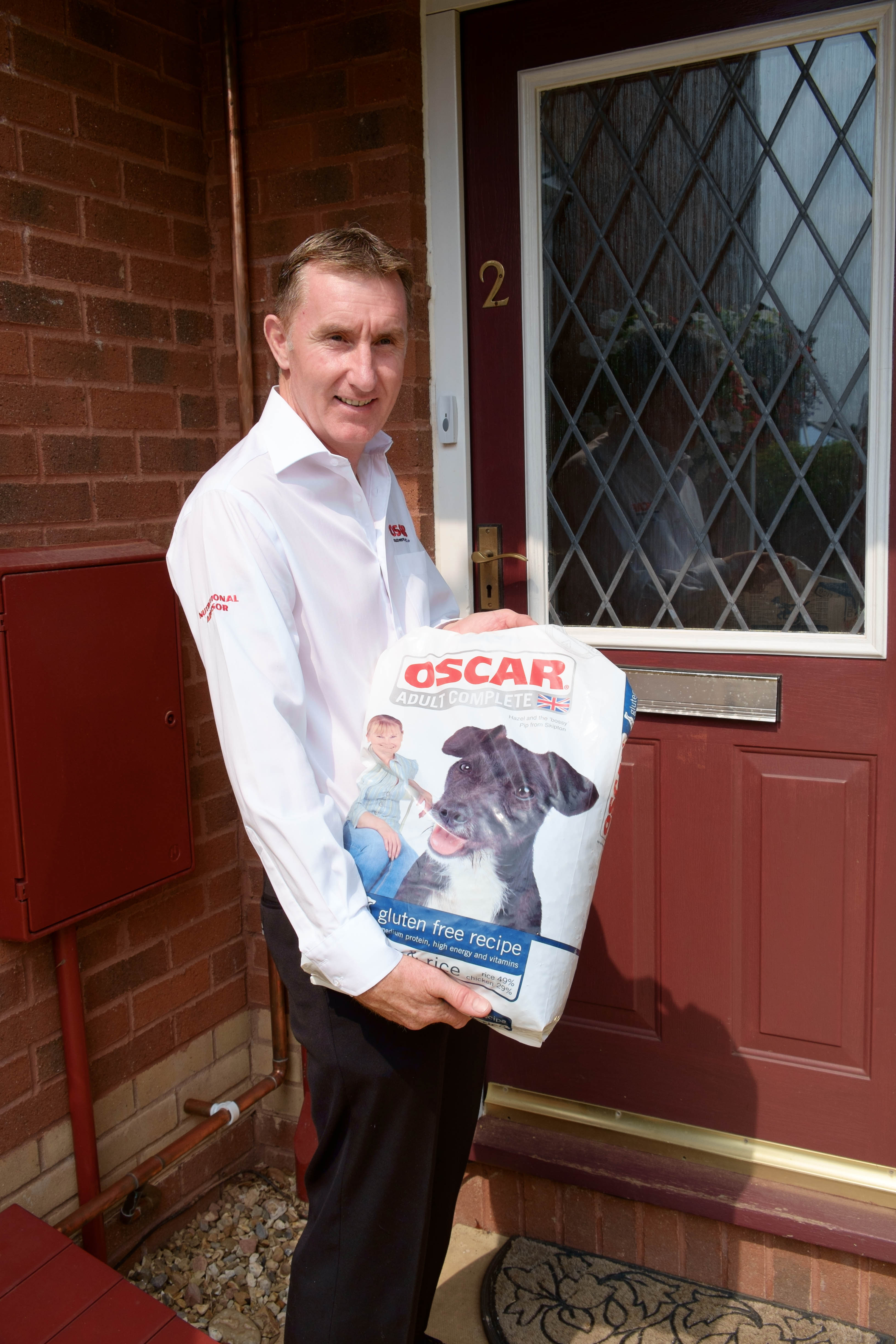 Buying into a successful OSCAR franchise is an opportunity not to be missed, especially if you have your sights set on self-employment in the pet industry. Looking towards retirement, the current franchise owner has decided to place the business on the market which has been established since 1998!
OSCAR, as a well-established franchisor, takes special care of its franchisees and so much support ensures that you will gain a wealth of knowledge in learning how to run and sustain a valuable business. If you are based in or around the South East Devon, West Dorset and South Somerset area this business is looking for a new owner for its existing customers, who are appreciative of the convenient and reliable service.
Established in the 1990s with a large franchise network throughout the UK, OSCAR is very experienced in training and supporting its franchisees.
Exclusive territory & well established loyal customer base.
Provided by OSCAR:
Innovative and user friendly training delivered by experienced mentors.
Vetpol Accredited - Companion Animal Nutrition Course.
Full colour livery.
Professionally branded corporate marquee.
Corporate clothing and equipment.
Vast array of branded marketing materials.
Access to online marketing tools.
Access to online PR system.
Franchise manual for easy reference at your fingertips.
Internet discussion forum enabling you to network online.
Bespoke customer relationship system.
Fully functional bespoke accounts system.
Internet discussion forum.
E-commerce to send customer enquiries direct to your business.
OSCAR for your customer
A reliable, convenient free home delivery service. Easy payment system - making shopping easy.
A variety of tasty, highly nutritious pet foods and a comprehensive range of accessories.
100% honest label policy - customers have the reassurance of a quality product.
The best possible ingredients and vitamins to maintain good health and wellbeing.
A FREE helpline to experts in nutrition behaviour and back-up veterinary advice.
Further Potential
There is vast potential to further expand the already solid and very profitable business through the existing postcode sectors. Extensive new housing developments across all sectors provides even more potential business. New customer leads are obtained primarily from customer referrals while other leads are generated by attendance at shows/fayres/leafleting. For the trading year April 2019 to March 2020 over 50% of new customers came from referrals. During the coronavirus pandemic the business has continued to thrive and grow.
Asking Price £187,750 (VAT is not applicable on a going concern)
Current Turnover: £143,825 (Plus VAT)
Placing your business at the forefront of your local community by bringing OSCAR 'to life' online allows you to highlight your reliable and personal service, directly to potential new customers.
OSCAR continues to reinforce franchisee development with exciting incentives and avenues of opportunity.
OSCAR is offering:
Personalised website to showcase your local business
Business photo-shoot to build a portfolio of marketing images
Professionally written personal biography
Facebook Location Pages to provide interactive content for customers
Online Listings to promote your community business profile
Google My Business to make it easier for pet owners to find you and discover your business
As full members of the British Franchise Association and a member of UK Pet Foods, OSCAR is well established and recognised within the industry.
If you would like to find out more about this exciting resale opportunity click below now!

Enquire About This Resale
Other

Resale OpportunitiesOSCAR Pet Foods Franchise For Sale in North Wiltshire listed on 1st February 2022OSCAR Pet Foods Franchise For Sale in Berkshire listed on 28th April 2022