OSCAR Pet Foods Franchise For Sale in North Nottinghamshire
North Nottinghamshire
10th January 2019
BUSINESS FOR SALE – NORTH NOTTINGHAMSHIRE
Are you looking for a business in the pet food market? If you love pets and working with people this is an interesting business which is operating within a growing market and could be just for you!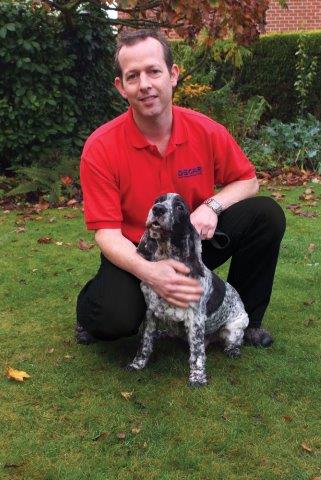 OSCAR offers support throughout and provides not only flexibility but also the freedom of choice to work from home to develop a successful career.
The current owner has enjoyed running the business for the last 5 years and now feel it's the right time to pass it over to someone new. Located in the area of North Nottinghamshire,which has fantastic potential for further development, it is an opportunity worth investigating.
Established in the 1990s and with over 100 franchisees throughout the UK, OSCAR is very experienced in training and supporting its franchisees.
Brief Potential
The number of pet owners is on the increase and the current customer base is a loyal set of customers.
With more time and a fresh look to the business the customer base and turnover could increase very quickly for the new owner and give them many years of enjoyment and return, running their own business.
Included in resale:
Provided by OSCAR:
Innovative and user friendly training delivered by experienced mentors.
Unique to OSCAR – A formal nutritional qualification.
Full colour livery.
Professionally branded corporate marquee.
Corporate clothing and equipment.
Vast array of branded marketing materials.
Access to online marketing tools.
Access to online PR system.
Franchise manual for easy reference at your fingertips.
Internet discussion forum enabling you to network online.
Bespoke customer relationship system.
Fully functional bespoke accounts system.
Internet discussion forum.
E-commerce to send customer enquiries direct to your business.
OSCAR continues to reinforce franchisee development with exciting incentives and avenues of opportunity.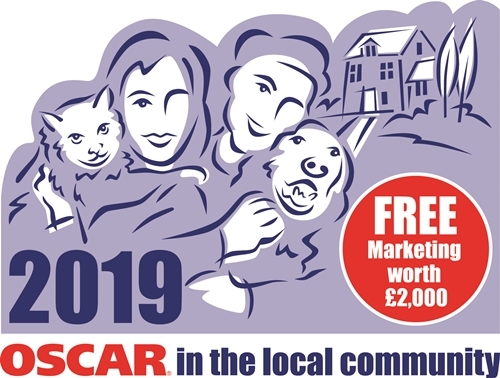 As we embark on another year, OSCAR is giving away £2,000's worth of marketing via local and social media platforms. The opportunities are endless, but to kickstart your new business with a combination of outlets will be a great opening for your launch date.
To be at the forefront of your local business, you will be looking to provide a committed service direct to the front doors of your community. Reliability with the personal touch creates a bond between you and your customer, ensuring you can offer a valued contribution to your neighbourhood.
OSCAR is offering you:
A personal website promoting your business in your locality.
Social media – Facebook locations to provide fun and interactive content to customers.
Online listings – creating local listings to promote your business to the community.
Google my Business – making it easier for pet owners to find you and your business.
Full details are available if you want to investigate this resale further. Click the button below and OSCAR will be in touch!
Enquire About This Resale
Other

Resale OpportunitiesOSCAR Pet Foods Franchise For Sale in the Norfolk Broads listed on 10th January 2019OSCAR Pet Foods Franchise For Sale in York listed on 10th January 2019OSCAR Pet Foods Franchise For Sale in Glastonbury listed on 10th January 2019OSCAR Pet Foods Franchise For Sale in Lymington listed on 30th May 2019OSCAR Pet Foods Franchise For Sale in Gloucester & Forest of Dean listed on 19th November 2019