Children's Dance Franchise
A fantastic opportunity for dancers, dance teachers and entrepreneurs to set up a successful Children's Dance Franchise.
Established in 2005, babyballet® is one of the leading pre-school dance concepts in the UK. They are an accredited member of the Children's Activities Association (CAA) and with international presence across Australia, New Zealand and Singapore, the successful babyballet® programme brings the joy of dance to thousands of children in a fun, non-competitive environment.
This is a fantastic opportunity for a business minded, determined individual who is passionate about dance, to have their own business with their trusted and well established babyballet® brand behind them.

What's involved in being a babyballet® franchisee?

Once you become a babyballet franchisee, you will:
Be part of their fun and friendly franchise family
Manage the babyballet® business in your own exclusive territory/area
Set up and provide their bespoke syllabus to all children in your area from 6 months to 6 years
Market and advertise the babyballet dance and ballet franchise in your area under the name of their established and reputable brand
Offer and run babyballet party packages
Sell uniform and merchandise to your babyballet customers
Build a team around you as your business grows
Benefit from the annual franchise conference
Enjoy regular full-network, regional and peer-group focus groups
Source and manage all venues for classes
Manage the bespoke babyballet® management system including online booking facility
Become the 'face' of the babyballet brand in your area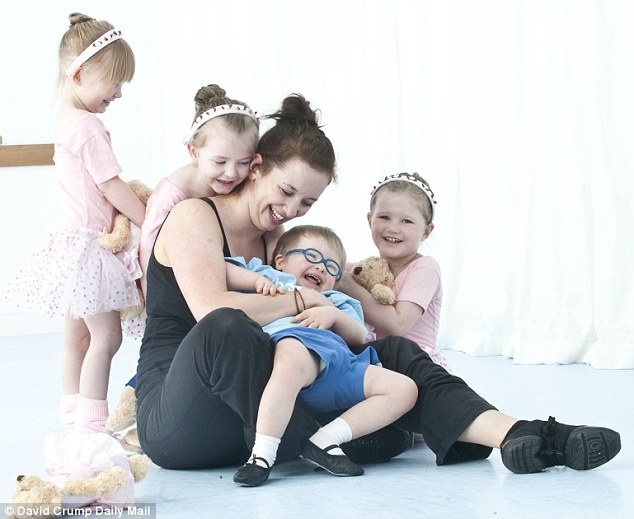 Do you need experience to run a Children's Dance Franchise?
It does help to have a background in business – determination, motivation and being well organised are all crucial to the role. But don't let the lack of business experience put you off. If you're a trained dancer or dance teacher with qualifications, then you can learn about the business side of things. Training and support will be provided by babyballet Head Office.
Can you run a franchise and not teach dance yourself?
Yes you can! You can employ your own freelance dance teachers to deliver the classes, while you run the business side of things.
A babyballet® Franchise Business Manager can own and run their own babyballet® business without having any specific dance qualifications but they would be required to recruit qualified teachers to deliver all classes. babyballet® teachers, require a degree and/or associate qualification and/or a performance background with ballet training up to intermediate level.
Can two people share a franchise?
Yes! You can partner up with a friend, family member or business colleague to run your babyballet® Business.
babyballet® already have several babyballet territories that are run by more than one person.
In fact, this can be a great way to run things with one person leading on the dance side and the other taking care of the business.
The Investment:
Setting up your own babyballet® Dance and Ballet Franchise could be easier than you imagine. For an initial franchise fee of £11,760 +VAT, you will be given all the systems, tools and advice you need to set up and run your own babyballet® Dance and Ballet Franchise. It's literally your babyballet® business in a box!
It could be you!
If you already have your own dance school and are looking to develop your preschool department; you may be a teacher who wants a new venture; you may have reached the end of your performance career; or you may have graduated from dance college and are looking for a career path in the dance industry.
Whatever your dance background, a babyballet® Franchise will give you a worthwhile and enjoyable business opportunity which allows you to continue and share your love of dance.
Find out more about running your own Children's Dance Franchise Business with
babyballet®.


Click below now!
What

Our Franchisees Say

The training to join the babyballet franchise family was fantastic. During the initial training course, every aspect of running a business was covered – from office and admin management through to running the dance classes themselves. From day one I felt like part of the babyballet team and nothing was too much trouble – no matter how many questions or queries I had!Miss Jessie babyballet® Franchisee, Dartford, Bexley and Bromley

It's my 8th year as a babyballet franchisee and I still absolutely love it! The magic of teaching preschoolers their first steps combined with the flexibility of being my own boss, all the while knowing that I have the backing and support of such a fantastic brand, is just the best feeling ever.Miss Leanne babyballet® Franchisee, Livingston and Falkirk

It is a whole year since I started my babyballet franchise and it has been the fastest year of my life! I've absolutely loved it and can't wait to see what each year brings. This was easily the best decision I've ever made. Thank you so much to the head office team for welcoming me to the family with open arms, and to Claire for being such a fab big boss and inspiration.Miss Suzy babyballet® Franchisee, Worsley and Walkden
Related

Franchise Categories
Related

Franchise Types