Helping You Find Your Feet as a New Business Owner
22nd March 2022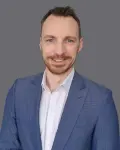 Meet Doug Hutton, dns accountants Franchise Operations Manager and Practice Manager, your go-to man for getting your business up and running, and growing for many years to come.
If you're thinking about starting your own Practice, you may be feeling uncertain about what's required. Which is why having the support of a franchise brand behind you, is one of the biggest benefits of joining one. dns accountants, has a highly experienced team of experts, who are all dedicated to helping you succeed in your own business.
Why is support so important?
Unlike starting out on your own, joining a franchise enables you to tap into a wealth of experience and expertise you wouldn't otherwise have. You'll still have all the independence and freedom of running your own firm, but with the support of a professional team. We've already introduced you to Group Operations Manager, Gary Zouvani, so, now meet Doug Hutton, Franchise Operations Manager.
No stranger to running a Practice, it's Doug's experience which is at your disposal. "I've been in the accountancy world for about 12 years, having worked in a private Practice, which was acquired by dns accountants in 2016, and I joined their Head Office. I'd worked my way up from bookkeeper to director, and still – even though I fully support franchisees with their business – continue to manage the Practice. As a new business owner, I want to reassure our Franchise Partners I understand the challenges they face in running a business."
Help you start and grow your business
Setting-up a new business can feel overwhelming, which is why dns accountants are committed to making it as easy as possible. "I aim to build deeper connections with our franchise partners, so, when someone joins the network, we'll have business growth management meetings every week. Franchisees also have my number, and can call me whenever they need advice with outsourcing, bookkeeping, tax support, or anything in the day to day. I'm like their personal account manager."
Sales & Marketing: If you're thinking of going into business, one of your biggest concerns may be how you'll find customers. "Most of our franchise partners don't have experience in marketing, or sales. So, not only will you receive leads from us, not only will Gary and I train you to confidently speak to leads, but we'll also supply you with a website and social media strategy. You're the local accountant, and we'll ensure clients know where you are."
Leads into Clients: However, if you're not as confident with speaking to new leads, or you become busy, and need support to help you grow your customer-base, the Support Team can also help. "We have people who are great on the phone, and will help you turn those leads into clients. So, we can outsource this element of your business growth, allowing our franchise partners to focus on providing an excellent service to their clients."
Your future as you imagine it
One of the biggest attractions of being your own boss is the ability to take control of your work-life balance, and your future. Something Doug is keen for dns accountants' Franchise Partners to enjoy. "My partner and I are expecting our first child, so we're frantically preparing for their arrival!! I did start rock climbing just before the lockdown, but during lockdown this stopped, and I joined in with my partner's online kickboxing classes – which actually, I now love more! Although, I suspect when the baby arrives this might cut down any spare time to go out and do this!"
Time to kick-start your future? If you think starting a business will be like scaling a cliff face, having the support of dns accountants could help. click below today to find out how they can help you conquer your own personal Everest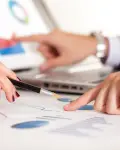 dns accountants Reveal A New Look For A New Era
3rd February 2022
Although they have a hot, new look for 2022, dns accountants continues to deliver unbeatable service to their franchise partners, and clients.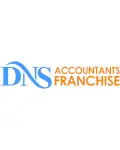 DNS Accountants Officially Named One Of The UK's Top 100 Accountants!
25th November 2021
DNS Accountants have made it into Accountancy Age's top 100 Accountancy firms.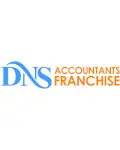 A new month, a new business!
18th October 2021
For new DNS Accountants franchisees, Johana and Vishal, October sees the start of their new adventure.
What

Our Franchisees Say

In terms of flexibility, once again the dns value is apparent throughout. All the trainers are thorough in the areas they teach and also ensure whenever I need their assistance the solution is provided promptly.

It is truly impressive to witness the specialised knowledge such a vast team can have and how they are genuinely there to help me.

My Franchisee training has been both effective and efficient. It has provided me with the necessary knowledge for running my business, both in terms of software and any technical knowledge that I may wish to review.
Why

Choose Us

Join the dns accountancy Franchise and be supported by a dedicated professional team who work with you to make your business aspirations a reality

We offer 10 days of extensive training as well as ongoing support to ensure your knowledge always expands in all areas

Partner with dns accountancy Franchise and get full access to our own accountancy software, offering you an all-in-one solution
Related

Franchise Categories
Related

Franchise Types