it'seeze achieve over 1,000 Trustpilot Reviews with 4.9 out of 5 Rating
1st November 2023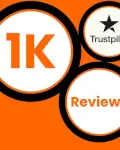 We're incredibly proud to share that our leading web design company (2nd in the UK) has recently achieved a milestone of over 1,000 Trustpilot reviews, earning us an impressive overall rating of 4.9 out of 5 stars. This remarkable achievement is a testament to our unwavering commitment to delivering top-notch services and lifelong website support to our valued clients.
Founded in 2008, it'seeze has since become one of the UK's largest and most respected web design companies. We offer various services, including web design, e-commerce websites, SEO, and social media marketing. It'seeze works with clients of all sizes, from small businesses to large corporations.
One of the things that sets it'seeze apart from other web design companies is its focus on customer support. It'seeze has a team of dedicated local experts who are committed to helping clients achieve their business goals. As well as this, we're always on hand to help you, with a dedicated head office team providing website advice and guidance whenever you need it and continuously working behind the scenes to ensure that everything is running smoothly.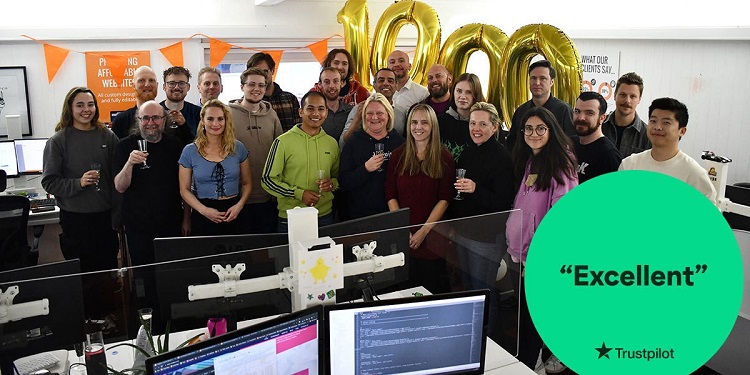 Here are just some of the brilliant things that clients are saying about it'seeze on Trustpilot:
Excellent website design company - "Great value for money and excellent customer service and communication. Highly recommend to other businesses needing a website. I have had great feedback from customers and prospective clients on my website from the feel of it to the usability, which is what I want. They all say how user friendly it is but also how professional and highly polished my site looks. I am so proud to have this website for my business." - Sally Green, Owner of Green's Vocational Education Consultancy.
Genuine & top quality - "From start to now (it's ongoing), the team at it'seeze have been fantastic. Communication has been clear, amendments have been made swiftly, the price is fantastic and the people behind the brand are wonderful. Very thankful to have been recommended the it'seeze team, and trust my brand and business will grow with their support." - Megan Seward, Owner & CEO of Isle Health Ltd.
Amazing work and looks awesome - "Our website has gone live and it looks amazing. We already have orders and people are saying how much they like it and how eye-catching it is. Well done to it'seeze for all their help and support which has been amazing and would definitely recommend them to anyone who needs a website made and to a high standard." - Claire Deadmon, Administrative Assistant for Top TubZ RC.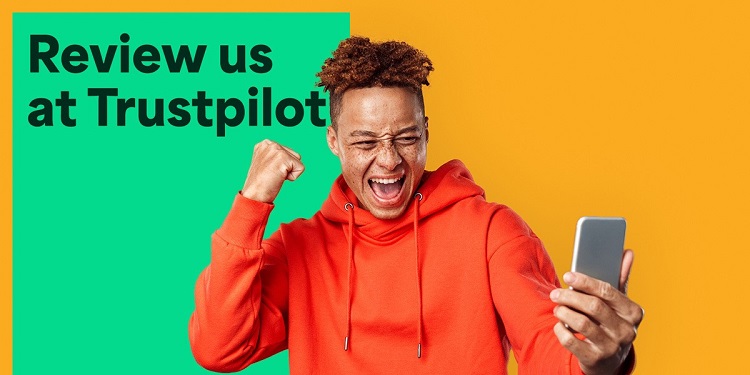 How we achieved 1,000 Trustpilot reviews with a 4.9 rating
There are a few key things that it'seeze has done to achieve 1,000 Trustpilot reviews with a 4.9 rating:
Focus on customer satisfaction: it'seeze is committed to providing its clients with the best possible service. The company has a team of dedicated local experts who are always willing to go the extra mile to help clients achieve their business goals.
Offer high-quality services and support: it'seeze offers a wide range of web design and development services. The company also provides its clients with ongoing website support to get help when needed.
Transparency and honesty: it'seeze is transparent and honest with its clients about everything from its affordable pricing to its high-quality services.
Encourage customer feedback: it'seeze actively encourages its clients to leave feedback on Trustpilot. The company sends out post-project surveys and provides clients easy access to its Trustpilot profile.
Here are a few more wonderful things that clients are saying about us on Trustpilot:
Highly recommend - "The service received has been exceptional and extremely professional. They are very knowledgeable in their field and very friendly. After many issues with our previous supplier, it is refreshing to deal with a company such as it'seeze and our new website looks great. I would highly recommend." - Sian Davies, Director of Bush Pepper Restaurant Limited.
Knowledgeable, professional and patient - "The team were very patient and understanding with my slow pace of adding the products to my website. The designers understood what I wanted from the brief and it looks very professional. I am very happy with the service I have received and wouldn't hesitate to recommend it'seeze." - Clare O'Shea, Owner of Quay Digital t/a So Sublime.
It'seeze have produced a great website… - "It is modern and works well on computer/tablets and on a mobile device. It has only been online for a week and is already attracting interest and enquires for our services." - Paul Wray, MSK Physiotherapist at Breakspeare Clinics.
Brilliant Company - "Nothing has been too much trouble. They guide you through the whole process from start to finish and if you haven't had a website created for you before it's as they say in their name it'seeze. I am happy to recommend them and would be happy to speak to any future clients" - Linda Lauren, Owner of Cottages Westfield Farm.
At it'seeze, our network of experienced Web Design Consultancy Franchisees are based throughout the UK and Ireland. They are well-versed in collecting reviews and how to best weave them into your website. They help businesses of all shapes and sizes design and build thoroughly search engine-optimised websites that get results!
Find out how you can join the it'seeze network and run your own successful Web Design Consultancy Franchise Business.
Click below now!
Award Winning it'seeze Website
18th July 2023
In the ever-evolving digital landscape, having an exceptional website is crucial for businesses to succeed online.
What

Our Franchisees Say

Joining the franchise has been a life-changing experience. Owning my own business has given me the freedom to work on my own terms and run the business my way, and I've recently signed up for another 5 years after completing my first decade with it'seeze.Steve Axtell, it'seeze franchisee since March 2010

Since taking on my own it'seeze franchise, I can honestly say that I love doing what I do. I have to work hard but being able to spend quality time with my family is worth its weight in gold.Mark Burton, it'seeze franchisee since August 2014

We made our initial investment back in full in the first 4 months - September 2020Mike Corbridge & Gemma Green
Why

Choose Us

Earn instant, residual income

Work from home in a thriving industry

Low investment, low overheads, and funding available subject to status
Related

Franchise Categories
Related

Franchise Types