Auditel evolve to become 'The Cost, Procurement & Carbon Solutions Company'
8th November 2021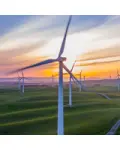 In a significant move, following a two-year development phase, Auditel are now delivering carbon management solutions to their clients, interwoven into their core service offering and in doing so becoming 'The Cost, Procurement & Carbon Solutions Company'.
Auditel's heritage in cost management and obtaining 'best value' from suppliers through procurement has been developed over nearly thirty years.
Today, Auditel can offer 'full scope business review' services to clients, where franchise partners can explore all indirect cost areas, everything from business supplies to fleet management, pest control to packaging, thanks to its network of 100 franchise partners.
People join Auditel, and often have extensive careers in certain cost sectors, such as print, logistics or waste management, though many franchise partners that join may have non-specific business to business experience, though most are from senior management and director-level backgrounds.
Essential Carbon Solutions Funded Through Cost Savings

Chris Aston, Auditel Managing Director, explains "Our franchise partners have saved millions of pounds for their clients over the years, in doing so creating great businesses for themselves with an array of fantastic benefits.
The beauty of adding carbon solutions to our core services is that it can be delivered in a self-funding way. By saving companies money through achieving best value in procurement, this can fund the carbon management process, including the initial carbon footprint report."
Auditel have partnered with the British Standards Institute (bsi) to deliver carbon solutions through its PAS 2060 verification programme. Every franchise partner who undertakes Auditel extensive procurement and Carbon training also gains bsi Associate consultant status enabling them to engage with clients to deliver carbon solutions alongside cost and procurement projects, or for those franchise partners that prefer to manage client relationships rather than undertaken the project work they can 'joint venture' the project with an experienced franchise partner.
Carbon Management Solution's Essential For Businesses Today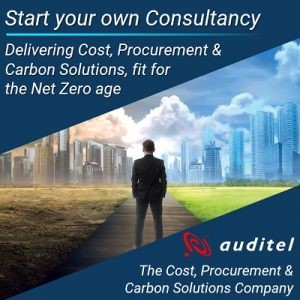 Rob Allison, Auditel Director, who has been leading the project in developing Auditel's carbon solutions says "I'm massively excited about the potential and impact of this progression.
We have a highly talented Carbon Strategy Group and coupling this expertise with a clear service offering and powerful marketing message means that carbon fully deserves to be presented within Auditel's core brand services. It creates a huge area of opportunity that fits perfectly alongside our existing services"
He continues "Businesses cannot ignore the need to have a carbon reduction programme in place, and as this is also a factor in general supplier selection now too, it's essential. Auditel can undertake the carbon footprint report in the first place, deliver the project work in reducing carbon emissions, and provide the ongoing management to ensure that each carbon review cycle is completed successfully. Auditel franchise partners have a massive opportunity to really make a difference!"
Find out more about the Auditel Cost Procurement Franchise opportunity by clicking below now!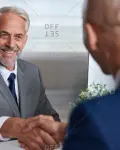 Auditel welcome three new franchise partners in January
21st February 2022
David, Michael and John started their Auditel Franchise training in January.