Auditel - the franchise that excels in a tough economy
12th May 2020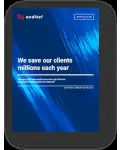 Auditel has seen several 'peaks and troughs' in the economy since 1994 and the current crisis brings a new wave of challenges for which Auditel can provide solutions to UK organisations. With businesses across all sectors in desperate need of support or restructuring to fit the changing face of post-lockdown society, Auditel is already busy supporting existing clients but with tens of thousands of potential clients across the UK – organisations across all sectors and sizes, there is significant opportunity for people considering starting an Auditel franchise business at present.
The impact of Covid-19 impacts the landscape of UK businesses and will change the way that businesses operate. Whilst focus has been on immediate survival in the two months since restrictions were imposed, the easing of lockdown restrictions now and over the weeks and months ahead will mean organisations will be finding their 'new normal' in resuming activities whilst maintaining safety and social distancing.
Auditel Managing Director Chris Aston has outlined "A clear plan for moving forward" to provide Auditel Affiliates with the tools they need to succeed and to engage effectively with clients and deliver vital services that help their clients. Auditel Directors have created a series of working groups consisting of staff and over a dozen franchisee affiliates to review various aspects of Auditel's services to ensure that marketing messages, products, processes, documentation and pricing are all fully revitalised and suited for current conditions.
Along with new documentation, webinars, video tutorials and training is being provided to ensure that every franchisee has the support necessary to be able to take the new messaging to engage with prospective clients and explore solutions that work for all parties.
Aston explains "In these unprecedented times, whilst Auditel provide services that can benefit all organisations, it is imperative that the solutions we offer, and how we engage with our clients suits the current and future conditions of doing business.
With our working groups, we are striving to implement within a few weeks a product and service refresh that is adapted to the 'new normal' that we expect to see for the foreseeable future. These actions will help Auditel franchisees to continue to run their own businesses successfully whilst making a vital positive difference to the organisations we engage with."
Auditel Head of Franchise Recruitment, Nick Tubb adds "There is no doubt that now, more than ever, organisations need Auditel's support in providing cost management, procurement, supply chain and business transformation projects and solutions. Despite the challenges being faced by all, the current moment presents a window of significant opportunity for people considering starting their own business. Few organisations are as well positioned as Auditel to succeed in an environment like this. With increasing redundancies, franchising offers an alternative route to career success, but Auditel stands out as being an opportunity that can flourish when the economy is struggling."
Find out more about the Auditel franchise opportunity now, and explore starting your own Auditel business by clicking below now!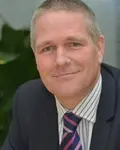 My latest client pays me five thousand per month retainer, plus a share of savings
13th January 2021
Lee Freeman joined the Auditel Network following continued frustration of an uncertain career path where it felt like someone else was always in control of his future.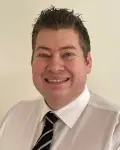 Auditel continues to attract new franchisees with five further franchisees joining in July and August 2020
31st July 2020
With growing receptiveness for Auditel's services, savvy prospective franchise seekers are identifying the significant opportunity that an Auditel franchise offers both in the current climate but also for the foreseeable future.
Auditel launch "Centralised Marketing Campaigns" programme to their franchise network - with immediate results
4th March 2020
Now is the ideal opportunity to explore the Auditel franchise, with great achievements being realised by franchisees, and a training and support programme that across 25 years has never been better.