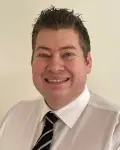 Auditel continues to attract new franchisees with five further franchisees joining in July and August 2020
31st July 2020
With growing receptiveness for Auditel's services, savvy prospective franchise seekers are identifying the significant opportunity that an Auditel franchise offers both in the current climate but also for the foreseeable future.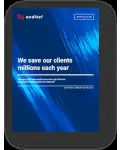 Auditel - the franchise that excels in a tough economy
12th May 2020
Despite the challenges being faced by all, the current moment presents a window of significant opportunity for people considering starting their own business. Auditel stands out as being an opportunity that can flourish when the economy is struggling.
Auditel launch "Centralised Marketing Campaigns" programme to their franchise network - with immediate results
4th March 2020
Now is the ideal opportunity to explore the Auditel franchise, with great achievements being realised by franchisees, and a training and support programme that across 25 years has never been better.