Franchises for women: Selecting the perfect opportunity for you
If you want a rewarding and satisfying career that will fit around your schedule then franchising may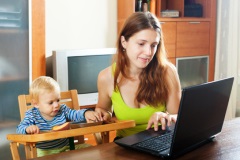 be just the thing you are looking for. Whether you want more time to spend with the kids, or you are after a part-time career that will generate some much needed income, there are a significant variety of franchises for women out there that could provide you with the perfect opportunities to boost your salary on your own terms.
For example, if your main experience is in retail, then franchising is a great way to open up your own shop and get started. You would be surprised at the sheer number of opportunities there are to open up small retail outlets or invest in bigger ones.
Perhaps you are passionate about selling chocolates, or coffee shops? If so, then you are almost guaranteed to find something that suits your fancy. On the other hand, you may instead prefer to work with pets, or children, in which case you will find franchising opportunities in those sectors too.
However, unlike starting it all from scratch, it isn't a case of sink of swim. When you invest in a franchise, you have the added security of knowing that you can draw upon the sales and marketing experience of a brand which has already proven popular with the public.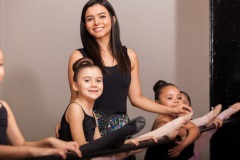 Another major benefit of investing in franchises for women is the flexibility. Not only can you fit it around your time schedule but it can also suit a variety of different budgets.
This means that if you like the idea of working for yourself but you find the startup costs too prohibitive, you'll be glad to know that there are a great deal of franchising opportunities out there which require less than £5,000 to start up.
And even once you have invested money and purchased all of the materials you need to buy, you will still have the security of knowing that you have a vast support network of like-minded professionals who are only too ready to help you should you ever need assistance.
But like all great things in life, you will need to take the first step and get started in order to reap the benefits. So why not have a look at the different franchises for women that are out there by searching here and requesting FREE Information Packs on the opportunities that interest you.