What Skills Are Needed To Be Successful In A Cleaning Franchise?
Franchising is an enticing career opportunity for all types of entrepreneurs, regardless of their age and professional experience. However, one of the first steps that needs to be considered prior to investing is whether you have the right skills required to run a franchise.
With over 25 of experience in franchising, Chris Wootton, Managing Director of domestic cleaning franchise Poppies offers his own personal advice on what skills a franchisee will need to build a successful business.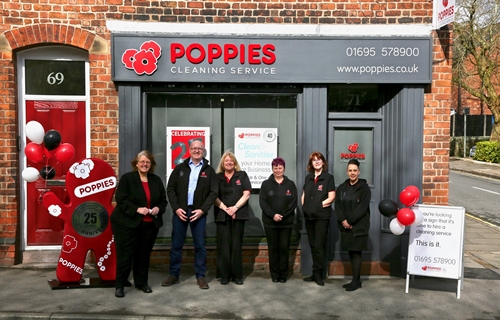 Chris Wootton of Poppies celebrates 25 year anniversary with Rosie Cooper MP
Many people get excited about the idea of franchise ownership and are eager to find a lucrative franchise, such as cleaning, but not everyone will have the right attitude or resilience to succeed. Not only do you need to be the type of person who can stick to someone else's system, but you have to be able to manage, market and sell your service or product, as well as doing the other tasks required when running any small business.
Whilst most cleaning franchises offer comprehensive training, there are a number of skills and expertise you must have to ensure you set off on the right foot to then continue to build your business. Whether you choose to be an owner-operator franchisee where you become a cleaning operative or a management franchise where you manage a team of cleaners, the key competencies required are still the same.
Communication skills
One of the most important skills you can have as a franchisee is the ability to communicate and interact with people. Strong conversational and interpersonal skills play a key role in franchise success and will be essential when building relationships with your employees, customers, cleaning suppliers and your franchisor. Business is about people and if you're unable to communicate effectively, then you're probably going to struggle. It's equally important to be a good listener - to know when to talk and when to listen, so you can understand any issues and tackle them properly.
Time Management
Time management improves the efficiency and effectiveness of any business - franchisees should always work on developing, or improving, their own time management skills. There never seems to be enough time in the day to achieve everything, so you cannot afford to waste time with bad time management and inefficiency. Many small businesses and people struggle with this concept.
As a franchisee, you're more than likely to have to manage your time between clients, employees and the local community, so the more you can stay organised and on top of everything, the easier it will be. The benefits of good time management practices are immeasurable and franchises that apply good time management are better positioned to consistently deliver their product, or service, on-time.

Decision Making
Decision making is a vital part of any business and is a must-have skill for anyone running a franchise. Having the ability to make a quick, yet good, decision is imperative and can be critical to the success of your business. All business decisions should be carefully considered and no matter what its perceived importance may be, they should be made with the best intentions and with the company's best interests at heart. Any decision made is important, no matter how small it may be.

Openness to change
Having a readiness to accept changes in response to market shifts is imperative when running your own franchise and is a fundamental requirement if you want to progress your business. Change comes hand in hand with open-mindedness and in business you need to be able to harness any changes that come your way, such as a change in roles and responsibilities as the business grows.
The cleaning sector has seen new challenges due to the pandemic, which has resulted in a change in consumer behaviour. Being able to adapt to a new way of working and developing new initiatives will become essential in this post-Covid era.
One example that has worked well for Poppies has been the 'Clean and Sanitise' two-step programme, which we introduced to ensure clients' homes were serviced to a new standard giving our clients confidence their home was a clean and safe place. This was a new idea that was well received by our clients and continues to be part of our service offering.
Understanding your customer needs and motivations
Knowing and understanding your customer needs is at the centre of every successful franchise, particularly with domestic cleaning as the service is tailored to a client's lifestyle, home and preferences. Once you have knowledge about your customers and what motivates them to employ a cleaning company, you can then use it to persuade existing and potential customers that using your cleaning services is beneficial and will give them back the time they need to spend on what's really important to them.
Recognising and acknowledging your customer requirements will also allow you to give them a more positive experience in the service you are delivering, which in turn builds brand loyalty - not to mention building your profit margins. The franchises that tend to fail are those that focus on their own ideas and assumptions without stopping to listen to their customers and see how relevant or effective they are.
Ability to follow a system
Franchising is about following an established system set out by the franchisor. So, if you have the ability to follow a system and are good at following processes, franchising could be the perfect fit for you and your chances of success will be much greater.
Being able to operate under an established brand with a tried-and-tested business model means much of the associated risk involved in new business ownership is alleviated. Unfortunately, many franchisees try to change things or take a different approach, failing to remember what they have invested in - a proven business model that's been tested over and over again. As the expression goes, if it ain't broke, don't fix it!
If you possess good time management, decision-making and strong communication skills, coupled with an openness to change, an ability to follow a system and understand your customers' needs and motivations, then you have the right skill set to be a franchisee. Your next step is to now determine what type of franchise best suits your background and experience to offer you a proven model of success.
To find out more about the Poppies Domestic Cleaning Franchise just click below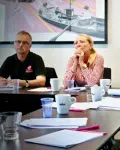 The Role Of Innovation And Entrepreneurship In Franchising
Chris Wootton, Managing Director of Poppies, discusses the role of innovation in franchising and how the modern franchisee must possess key entrepreneurial characteristics to be successful.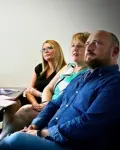 Strategies That Lead To Solutions: The Practices And Ethics Of The Cleaning Industry
Chris Wootton, Managing Director of Poppies, discusses the practices and ethics of the cleaning industry.
What

Our Franchisees Say

The fact that you're coming into a franchise means you've got the support there already from the network. We've gone through foot and mouth, recessions, COVID, and we're still going, protecting our staff and lifestyle. It's a very robust model. North.Andrew Wishart, Poppies

After 7 weeks I'm looking to recruit my 3rd staff member and I've got 10 regular customers. The support from Head Office has been exceptional.Kuldeep Mahi Poppies Warwick

Poppies has helped me develop new skills that I never had before. But the thing about Poppies is that you are making a difference to people's lives – it seemed to me there was very little chance I could fail with the support I would have. I'm here over 10 years later, so I obviously made a good decision.Rob Piper, Poppies Liverpool
Why

Choose Us

Poppies back your success with a Zero Risk Money Back Guarantee

Poppies back your success with a Zero Risk Money Back Guarantee

Superb earning potential - Once established, you will have the potential to earn £100k+ per year. Then within 10 years, it's possible to grow and sell your business, making over £1m in profit in that time.
Related

Franchise Categories
Related

Franchise Types