Continuing A Legacy
After working for more than 19 years in Durham Constabulary, Nicola Marinan was given the opportunity of a lifetime. A close family friend, Elizabeth Richardson, was looking to sell her cleaning franchise and, initially in jest, Nicola suggested she'd buy it. However, this light-hearted quip quickly turned into a serious conversation and, after careful consideration, Nicola decided that her future did indeed lay with Poppies. In 2017, she officially took over the Durham-based franchise to continue Elizabeth's significant legacy.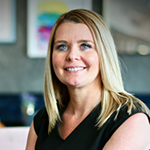 "As a people-person, I knew I would thrive in this business. I have thoroughly enjoyed meeting all the wonderful clients we work with and continuing in Elizabeth's footsteps. Although they're very big shoes to fill, I'm determined to make my own mark. She was the heart of Poppies Durham and that's the inspiration that keeps me driving forwards. I've even got a member of staff who's been with us for over 30 years, so it's even more satisfying to have a business supporting my local community in the long term."
Launched in 1984, Poppies Durham was the UK's first ever franchised office of the UK's first ever cleaning franchise. For more than 30 years, Elizabeth worked tirelessly, creating a profitable and rewarding business. When the time came to hand over the reins, Elizabeth recognised in Nicola the same passion and dedication that she herself possessed. And, although Nicola hadn't considered business ownership before, things just started to fall into place.
"I have to admit that I wasn't initially looking for a new challenge but after several discussions about what Poppies involved, I was hooked! I didn't really know anything about franchising but the more I found out from Elizabeth, the more I liked the idea of having the backup and support behind you. It meant a big change for me, which was scary, but it made sense both financially and personally. I felt sure that with the support of my husband, Jonathan, the business could work well around our family too.
"Jonathan and I spent time weighing up the opportunity and what it meant for us as a family – he was behind me completely. Jonathan spent his childhood with Elizabeth's children and, years later, they became neighbours. Once Elizabeth and I met, we just naturally gravitated towards one another. She said that I had the right personality and attributes needed to run the business. That sort of endorsement from someone who is already very successful was a big confidence boost."
Established in 1980, Poppies is the UK's first domestic cleaning franchise. Franchisees manage a team of dedicated cleaners who visit clients' homes and provide a range of top-quality services. From basic housekeeping and laundry to party clear-ups, spring cleans and home-move assistance. Integral to its best-in-class offering is the Poppies culture. The franchise proudly champions the wellbeing of its cleaners and believes in treating staff with respect and care and creating a fun, enjoyable working environment. Happy, loyal staff go above and beyond for clients and truly make the Poppies brand shine.
After taking the plunge, Nicola travelled down to Dorset to complete Poppies comprehensive training programme. Working side-by-side with the existing franchisor, she absorbed as much information and best practice as possible before travelling home and settling into the office.
"Coming into an existing company and not starting from scratch took a little bit of pressure off. The foundations had been built so it was just up to me to continue with that legacy. The training – were you learn 'The Poppies Way' gave me what I needed to hit the ground running and I was really eager to start! Elizabeth stayed on for the first month and Chris Wootton, who is now our Franchisor, came to spend time with me in the office too. I also had the support of my Office Manager, Margaret, who had worked for the business for many years. She was, and continues to be, invaluable!
"Those first couple of months were tough but I had the right support system around me to help me through. The other franchisees in the network were incredible – and they still are. With most of them having been in the business for over 15 years, I always know I can pick up the phone should I have a question or issue. The chances of them having experienced exactly the same thing are very likely and they're always happy to help."
Today, Poppies' 22-strong franchise network provides high-quality cleaning to over 6,000 homes on a weekly, fortnightly or monthly basis in line with clients' individual needs. Generating an impressive combined turnover of more than £5million, the Poppies franchise offers an exciting opportunity for prospective business owners to capitalise on an industry worth £4.7billion.
Elizabeth's confidence in Nicola as the new owner of Poppies Durham was well placed and she quickly found her feet. In January 2018, she began an internal restructure, promoting staff into supervisory roles which would allow her to focus on business development and propel the business to new heights. Nicola now employs a team of 33 and services over 250 clients in the area, providing more than 1,600 cleaning hours every month. Unsurprisingly, Nicola plans to go bigger and better!
"I don't just want to carry on the legacy of Poppies Durham, I want to build on it! My goal is to increase our monthly cleaning hours to over 2,000 a month. Although it's very ambitious, I think I can achieve it. I'm very optimistic and, although I'd have to recruit several more cleaners, that's the direction I want to take the business - ensuring repeat business is just as important as generating new customers."
"Under Chris, our new Franchisor, the brand is really innovating. He's introducing some new systems and technologies, including a customised CRM system and a bespoke App for franchise staff and clients. I'm looking forward to moving away from a paper-based system and get more electronic integration. It will certainly help us to become more efficient in everything we do – from scheduling to invoicing and keeping track of clients' satisfaction. My vision to take my business to the next level is supported by all the new developments. It's an exciting time."
Reflecting on the decision to buy one of the cleaning industry's most iconic businesses, Nicola says he's well and truly satisfied she made the right choice. What's more, she encourages anyone thinking of joining the network to 'just do it!'
"It's hard work, but so worth it. When we're not being a taxi service to our four children, we do actually get to spend quality time together as a family, and that's precious. Despite being busy, we like to meet up with friends and go for walks with the dogs. Weekends are predominantly my time and that's definitely something new that Poppies has given to me.
"If you're considering Poppies, do it! It's a brilliant journey and a fantastic opportunity for people from all walks of life. You have back up when you need it, a well-established brand name that people trust and the network really is like a family. That's still my favourite part of the business to this day – the wonderful people you meet and the satisfaction you get from providing a great service."
To find out more about starting your own Poppies Domestic Cleaning Franchise just click below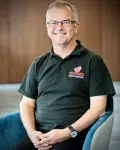 Dusting Off After Redundancy To Build A Business That Shines
After redundancy Rob Piper set out in search of his next opportunity and in 2011 Poppies Liverpool was born.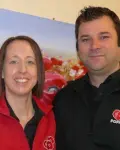 Driving Towards A Successful Business
After relocating to Chester, Katie Ellams found her perfect match in a cleaning franchise, Poppies.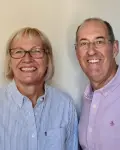 Banking On A Secure Future With Poppies
Charles Kirkman and his wife, Christine, opened Poppies Peak District in September 1997.
What

Our Franchisees Say

After 7 weeks I'm looking to recruit my 3rd staff member and I've got 10 regular customers. The support from Head Office has been exceptional.Kuldeep Mahi Poppies Warwick

Poppies has helped me develop new skills that I never had before. But the thing about Poppies is that you are making a difference to people's lives – it seemed to me there was very little chance I could fail with the support I would have. I'm here over 10 years later, so I obviously made a good decision.Rob Piper, Poppies Liverpool

It was a big learning curve, but it was good because with Poppies there is always support there for you. You just have to call somebody and they will tell you how they dealt with the same situation. That support mechanism and backup is really handy and really useful.Nicola Marinan, Poppies Durham
Why

Choose Us

Poppies back your success with a Zero Risk Money Back Guarantee

Poppies is a brand you can trust - Poppies is the UK's first and longest-running domestic cleaning franchise, trusted to clean the homes of thousands of customers every month

Superb earning potential - Once established, you will have the potential to earn £100k+ per year. Then within 10 years, it's possible to grow and sell your business, making over £1m in profit in that time.
Related

Franchise Categories
Related

Franchise Types