Gill is Enjoying Great Success in Self-Employment with Auditel
Founded in 1994, the Auditel consultancy service was pioneered to help UK organisations make effective and informed procurement decisions. Auditel Consultants work closely alongside FDs, CEOs and business owners throughout the UK as a trusted business advisor. Delivering new perspectives and insights for clients, they help to drive change and increase profitability, competitiveness and growth.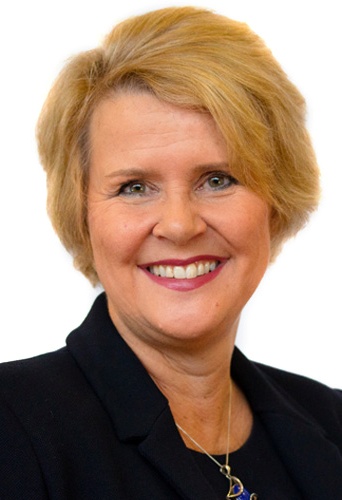 Gillian Gibbon has been running her Auditel franchised business since 2003. After redundancy hit, Gill was determined to be the master of her own destiny whilst still needing to support her family with two young children. Over the last 17 years, she has built her business by leveraging the Auditel network to its full advantage. Now, Gill operates as a Client Management Specialist, in a sales, relationship and project management role. By joint venturing with her fellow Franchise Partners, she delivers an exceptional service to her clients and has become a valued and respected member of the Auditel franchise family.
"I've supported my family for 17 years and my children are now completing university. I have a good level of income; I invest back into the business and I've paid decent sums into a pension over the last 10 years. It continues to work because I'm very hardworking and persistent and consistently generate project turnover year after year. What this business has given me is control of my life, within reason, and the chance to be master of my destiny. But you have to work at it."
Prior to joining Auditel, Gill spent nine years at American Express in a variety of sales team management and account management roles for financial products and services. Her already considerable sales skills were further developed at BT and subsequently with another telecoms organisation where, over the course of four years, she helped to create a new division and a £70 million per annum distribution business. When the markets changed the further investment needed was too significant and Gill and her colleagues were made redundant. In what was a tense and worrying time, Gill searched for her next opportunity – from corporate roles to launching her own business.
"Being made redundant was a real crisis point. I had just invested four to five years of my life, I was the main breadwinner, and, during that time, I felt as though I had barely seen my son who was now five years old. The question of 'what to do next?' was a tough one. I investigated starting my own stand-alone business but I was too concerned with the risk of failure and the impact on our family income if I lost my investment. Over the course of six months I looked at a number of opportunities and the one that seemed most viable to me was franchising. During my research I found Auditel and things started to click into place."
"Auditel is a people business. It's all about building relationships internally and externally. At Amex, I was managing big accounts and I was also dealing with many Financial Directors. When I looked at Auditel - the sales process, selling to and working with Finance Directors and their teams - the fact that I had done it before gave me confidence. 17 years in I still draw on my corporate experience. I go for big accounts and big clients."
Gill spent her first two years learning the business inside and out: winning, managing and delivering projects from start to finish. Then, confident in the process and keen to play to her own strengths, she began to build relationships with other Auditel Consultants – category specialists with whom she partners. Over time, this strategy developed into a 100% Joint Venture approach, with Gill winning and managing clients and running the project process from the client perspective, whilst her network of preferred specialists undertakes the supplier negotiations and tender of projects for an agreed fee.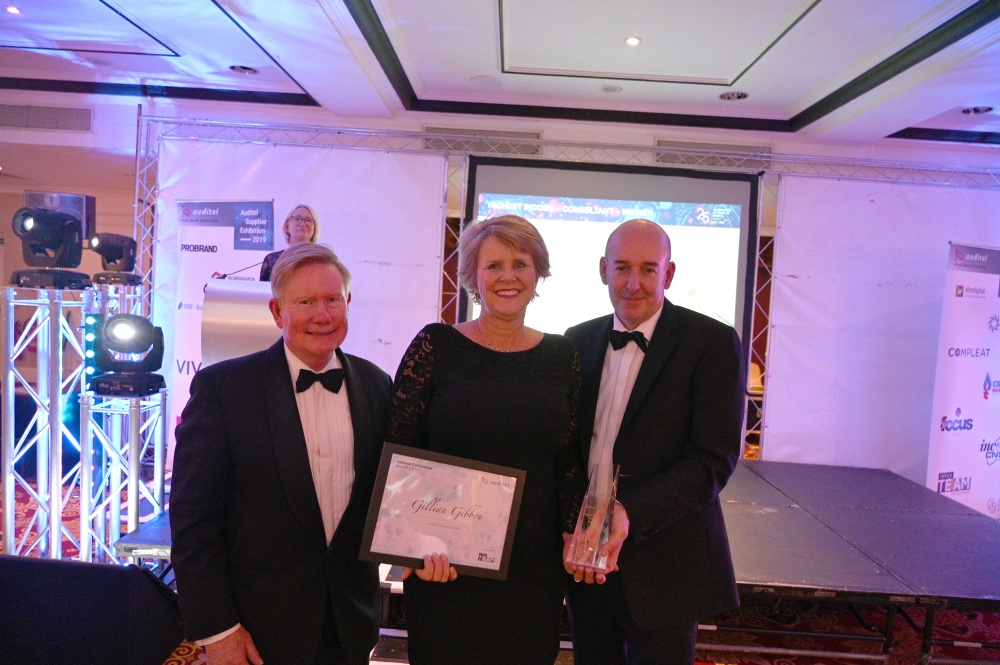 "I initially started to work with people in the network so that I could maintain my sales pipelines. I am a detail person and I like to be in control of my projects, but I didn't want to look at spreadsheets all day and I wasn't into number crunching! Now, I run the projects for life, with my partners. I have an enormous account management base as well as a sales pipeline. On the people management side, I include my Joint Venture partners too because they are as valuable to me as my clients. I couldn't do this without them."
Gill is a firm believer in focussing her time where it is best spent and outsources as much back-office administration as possible. For the last six years, she has employed the services of a part time assistant who undertakes prospect research, invoicing and administration, as well as a Bookkeeper and an Accountant. Despite toying with the idea of taking office space, Gill prefers to work from a purpose- built home office for the added flexibility it has always brought to family life. Having built up a substantial business, she is clear about the benefits that come with an Auditel franchise.
"Being able to utilise the network for Joint Ventures for 15 years. I couldn't do this on my own and I certainly couldn't deliver to big clients without the size and scale of the network. I am selling the big picture. Clients want the in-depth expertise we possess, the wide range of overheads we can review and the comfort of the resources that we have."
Gill says she is motivated by peer recognition and the knowledge that she is doing a good job for her partners and clients. So, when it comes to proud moments in her franchise, it's no surprise that winning two of the network's highest accolades rank high on the list.
"I won Franchisee of the Year in 2008 and I won an award for Business Performance in 2017 and again in 2019. It's always gratifying to be acknowledged so both of those were very satisfying to receive. You don't advertise proud moments but I'm always delighted when I manage to win a new client, usually after many months or even years of effort."
The Auditel network is made up of over 100 Franchise Partners – professionals who, like Gill, come from all walks of life. One thing they all share, is the desire to control their own future and build profitable, scalable businesses with real longevity.
To explore starting an Auditel Business of your own, and with two different business models available depending on whether you are looking for a complete 'fresh start' or to develop a business alongside existing activities as part of a portfolio career, enquire now to find out more.
Find out more about becoming an Auditel Franchise Consultant and click the button below now!
What

Our Franchisees Say

"If you have the drive and determination to succeed in banking, you will succeed with Auditel" Gordon Brearley

"I started my Auditel business with training in October 2022 and already by the end of the year I had secured my first client, with two more proposals out for imminent decisions and have another twelve prospective client meetings in the diary over January and February." Julie Adams

"I've got a stable, profitable business with a great team behind me, and financially I am in a better position than I would be if I was still in full time employment." David Kendall
Why

Choose Us

High Quality Carbon Solutions

The opportunity to play to your strengths

Leave behind the corporate world, politics, wasted time and commuting
Related

Franchise Categories
Related

Franchise Types