Careers for Women
The infinite possibilities in franchising

Imagine if you could have the perfect career that paid well and simultaneously allowed you to free up extra time for family and friends without compromising on salary?
How would you like to be your own boss and get the dream career that you have always wanted?
If you had the unique opportunity to ditch the 9-5 and the everyday monotony of working for someone else and building up their business, but still earn enough to keep your head above water, would you be interested?
There are some women who say that such a career is almost impossible to achieve. Yet there are others who are doing just that and working in their dream job in an industry they love. The truth is, there are plenty of fantastic careers for women out there and most of these come in the form of a franchise business.
Take Control of your own Destiny!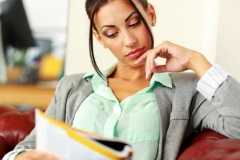 Quite simply, the best way to get the ideal career you have always wanted, with all the perks and trappings that brings is to set up your own enterprise. And it doesn't have to be as hard as is often made out. Investing in a franchise allows you to work in almost any sector you can think of.
This includes almost everything from dance, to food services, teaching, sports or parcel delivery. Whatever your strengths are and whatever you like doing, you are almost guaranteed to find a franchise opportunity which corresponds to that. And you don't have to be a millionaire or have all the luck in the world to get ahead in business. All it takes is a little bit of investment in terms of time, research and upfront costs.
If you are serious about building up a fantastic career for yourself and doing whatever it takes to cross the finish line, then the profits and benefits that you can reap from that can be significant. There are also a number of studies that suggest female franchises are in fact, more likely to be successful than other enterprises.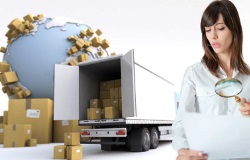 Consider the latest findings by the not-for-profit organisation Catalyst for example. It measured the performance of companies with the highest number of female directors against those with the lowest. Three areas were identified as growth indicators, and these were: return on sales, return on invested capital and return on equity.
Here's what the study found: typically, the firms with the highest number of female board directors outperformed the others by 66 per cent (return on invested capital), 53 per cent (return on equity) and 42 per cent (return on sales).
Does this study therefore prove that female leaders are conclusively better than men? Not really. What it does demonstrate however, is that growing numbers of women have already proven just how possible it is to run a successful company and take complete control of their careers.
So what are you waiting for? With there being a limitless number of careers for women and franchise opportunities out there, now more than ever is a fantastic time to take the bull by the horns and create your own path to success. Rather than sitting around and waiting for someone to give you the job that you want, use our online resources and guides to be your own boss.
To get started, have a think about what industry you would like to work in. Perhaps there is nothing you like better than reading gossip magazines. Why not consider a magazine advertising franchise?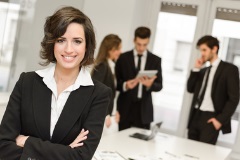 Do you love animals or go crazy for pets? Then pet franchises could very well be your next venture.
Or maybe you are passionate about finance or have qualifications in financial sectors? If that is the case, then an accountancy or bookkeeping franchise would be ideal.
In short, the possibilities of careers for women are endless and you would be surprised at the vast range of opportunities across different industries there are. When it comes to your dreams and careers, the sky's the limit and it is therefore, well worth investing a little time and effort into figuring out how you can be the director of your very own franchise.