Ambience Venue Styling
News
Features
Events
Resales
So amazing to have your work featured in a magazine!
18th August 2017
Back in July 2017 Donna found out that one of the photo shoots she had worked really hard on with her local supplier network friends made it to the front cover of 'Your Yorkshire Wedding Magazine'.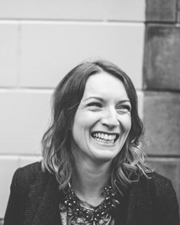 How amazing is this! Donna regularly gets together with her local supplier friends and gets involved in creative photo shoots to help promote her work at high quality locations. Getting featured in credible high profile magazines is just a great way to get that "Well done, pat on the back" feeling at the same time as helping with brand awareness in the local area.
Donna tells us…
"I love being a venue stylist!

What other jobs allow you to be involved with clients on the most happy of occasions. It is an honour to be part of a couple's special day and play a part in making it perfect for them! The best bit is the feedback and hearing the most wonderful comments about your input into the day and what a difference the styling made!

Working on a shoot means you can let the creative juices flow with no limit on colour schemes or products! It's lots of fun being able to work on amazing ideas with your peers in the industry and allows you to make great connections. It's also a fantastic way to inspire creativity in your couples.

The most valuable thing is being able to connect with other suppliers to grow a tribe and contacts in your area as well as getting quality photos for your portfolio."
Find out more about how you can get involved with doing work just like this by enquiring about the Ambience Venue Styling Opportunity. Click below to request your FREE information pack

Ambience Venue Styling Case Studies