Don't miss this exciting opportunity to become a part of a rapidly growing, innovative body shaping company.

Studio Figura Franchise Opportunity:
Studio Figura franchisees successfully help their customers achieve their body goals by giving them ready solutions and supporting them every step of the way. They offer measurable results to their customers and check their performance, they motivate them to get better and better.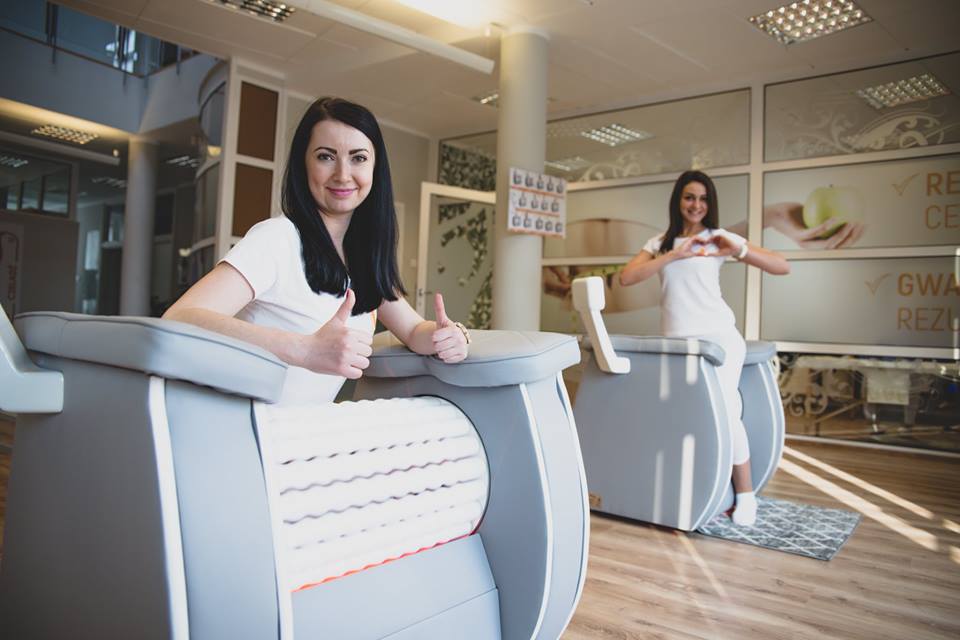 Studio Figura offer women a unique fitness experience that is effortless but at the same time brings outstanding results. Additionally, their devices help to get rid of cellulite, remove toxins, reduce stress and release muscle tension.
STUDIO FIGURA relies mainly on lymphatic drainage massage, which stimulates the production of new lymphatic fluids and the expansion of lymph vessels.
It is one of the most effective methods of slimming and eliminating cellulite.
It helps you chill and relax after a stressful day. During the massage, you become relaxed, and just after – you have loads of energy. An ideal treatment for people with hypertension.
Studio Figura® International is:
A manufacturer of body shaping devices.
Co-producer of devices in the field of aesthetic cosmetology.
Producer of own line of cosmetics and supplements.
A market leader in lymphatic drainage massage treatments.
Creator of the Studio Figura Platform, software tool for generating diets and creating schedules for clients.
Organiser of the STUDIO FIGURA academy – a business consulting event for SF partners.
12 reasons why Studio Figura concept is unique for a franchisee:
A brand and logo recognized in the world, patents, EUIPO.
Business idea orientated for women and female customers (WOMEN ZONE).
Ready-made training programmes.
Ready-made nutrition programmes.
SF platform, online analysis of your profits, employee's sales performance, customer's bookings.
Patented technologies in devices = product uniqueness.
Marketing materials ready to print (posters, vouchers, window stickers, leaflets, business cards etc.).
3D design project of the premises.
Nationwide social media support.
Professional theoretical and practical training (3 days):



Marketing strategy and PR.
Sales techniques and customer service.
SF products and nutrition panel.
Creating memberships, adjusted to customer's goals.
Maintenance of the devices.

A line of cosmetics and supplements supporting the weight-loss process.
Daily support of the operation by individual supervisor from the headquarters, brainstorming with other franchisees, regular exchange of experience in the network.
Support of the legal department of the company, protection of intellectual property.
Very low franchise fee.
The franchisor does not participate in the franchisee's profits. There are NO ROYALTIES!
How quickly you will start earning?
Real incomes from a body shaping studio? Of course! One of the advantages over other Franchisors is that Studio Figura show you how to generate incomes from the very beginning.

They start the promotion campaign of your studio 3 months before the grand opening. During the opening they are able to gather 200 – 350 women, who are your future customers. Studio Figura deliver ready scenarios for the Grand Opening and other PR events.
Thanks to the launch of marketing campaigns before the opening, you earn in the first month of your operation.
Do I need to have my own place?
Most Studio Figura branches are located in rented premises with an area of 100-180 m2. There should be parking facilities, in front of the building.
Studio Figura create, individual design project of your premises, according to your style preferences.
They will guide you through the entire process of choosing a perfect real estate location.
Predicted amount of investment
Minimal equipment is a set of 10 fitness stations and 2 aesthetic cosmetology devices costs from 45k GBP.
Most of the partners decide to finance the investment by leasing. Studio Figura will connect you with their partner agents, who will help you find a leasing or a loan.
Premises adaptations costs from 5k GBP to 20k GBP.
Initial fee is 8K GBP net, which covers all of the above starter Package activities.
Open your own Studio Figura Franchise
Become a leader in your local community, who helps to change people's lives for better.
Monthly earning £10,000 up to £35,000 depending on season and number of clients.
Find out more about Studio Figura and opening your own Women's Body Shaping Gym Franchise. Click below now!
What

Our Franchisees Say

My journey with Studio Figura started similarly like other Studio Figura owners. First, I was a client. I became so fascinated with the machines, especially with Roll Shapers that I decided to start this business. I opened my first studio 3 years ago, three next studios I opened one year ago and this year I'm opening my 5th Studio. I became addicted to the Concept, my success proves that it works!

I was seduced by the opportunity to work in a feminine environment, with a flexible schedule (I am my own boss!), without stress, with low investment demand and rapid pay-off. I had no experience in this field, but I received comprehensive training and certification from Studio Figura. I am working the second year already and I am satisfied with my studio and the excellent results of my clients!
Related

Franchise Categories
Related

Franchise Types