Choose from running your own Drama School Business or inspiring younger children as a
Razzamataz Early Years Franchisee.
Razzamataz Early Years offers the ideal lifestyle option, for those passionate about enriching the lives of young people through the arts, especially within the Early Years sector. Being a Razzamataz Early Years Franchisee comes without the pressures of producing huge annual showcases and recruiting and managing large staff teams. You will have every weekend off and every school holiday off; even have time to do the school run during the week!
As a Razzamataz Early Years Franchisee, your business will be part of a much larger network that has a proven franchise system, amazing support team and some powerful local and national marketing behind it.
Razz Early Years is made up of 3 different classes for 3 different age groups:
Tiny Tots: babies - walking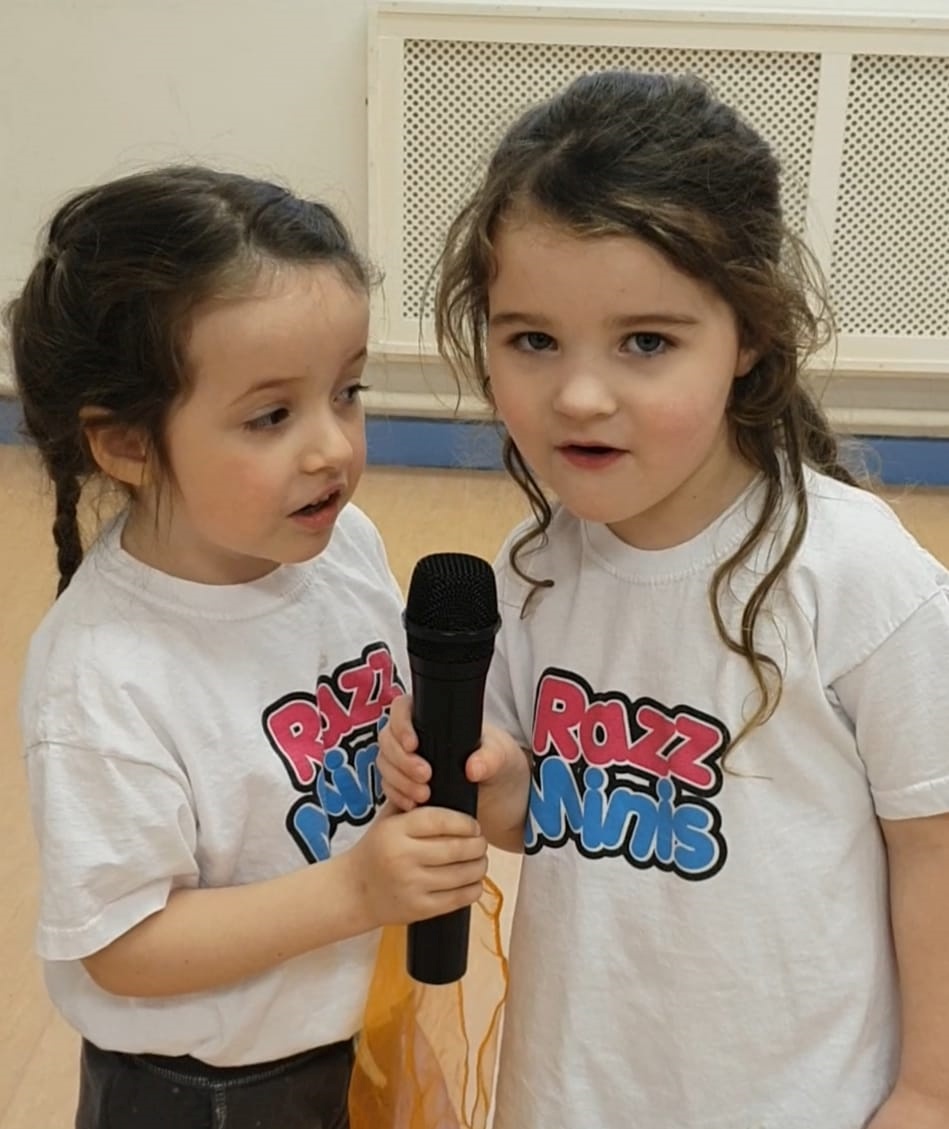 Tiny Tots has been developed to inspire little ones from 6 months to walking to see the world through imagination, senses, play & performing arts.
The Tiny Tots class structure features a mix of "Time to bond" and "Time to share", allowing for more one to one time between parent and child, with the teachers delivery focussing on guiding the parents in working directly with their children.
A great first step on the ladder before children start independently following teachers instructions for themselves with their parents help during Tots, before then completely becoming independent of their parents in the room on their own during Razz Minis!
Tots: walking - 3 years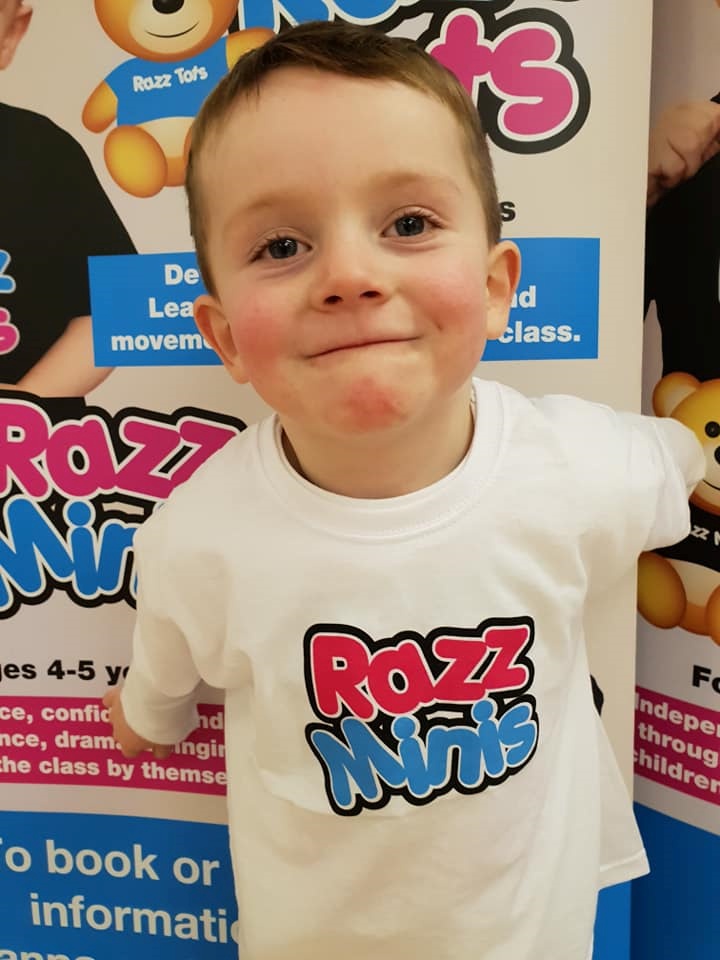 Children develop quickly in the early years and a child's experiences between birth and age five have a major impact on their future life chances.
Good parenting and high quality early learning together provide the foundation children need to make the most of their abilities and talents as they grow up. That's why Razzamataz has designed Razz Tots for children walking up to 3 years, an exciting journey through the jungle, to space, under the sea and much more!
Razzamataz hope to aid parents to ensure that their children can develop and achieve their full potential in a safe and enabling environment.
Razz Tots classes are their parent assisted melody and movement classes for their preschool students, classes last one hour and include a social time at the end for both Tot and Grown-Up!
The Razz Tots classes involve imaginative play, melodies, movement and crafts all of which help their classes meet the Governments National Early Years Guidance.
Mini's: 4-6 years
Razz Minis offers a fun yet informative introduction to the world of performing arts for 4 and 6 year olds. At this age, children enjoy music and movement in such a natural way it's a great time for them to begin to explore the world of song, dance and drama.
Each Razz Minis class and consists of singing, drama and dance. With no pressure to perform, parents are invited in to celebrate the progress their child has made in their Razz Minis programme – just lots of encouragement, smiles and fun!
The Investment - 50% discount

Razzamataz Early Years Franchise Fee: £5,000 plus VAT but currently has a 50% discount during 2020. Franchisees should have £2,500 for their launch marketing budget and some additional working capital to cover their venue and travel costs in the early stages of trading.
Funding of up to 50% of your total initial investment may be available as a loan from one of the main franchising banks.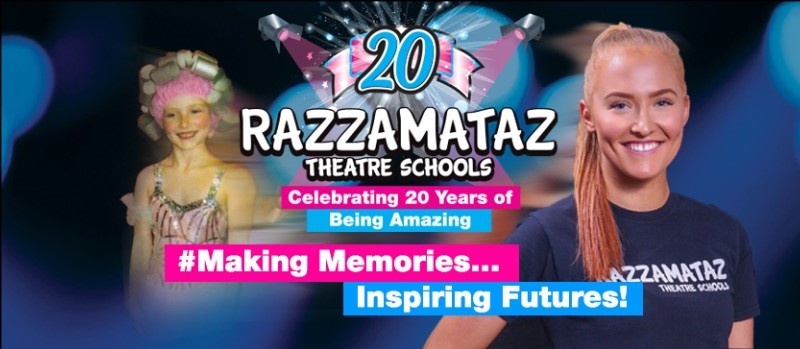 Razzamataz was created with a simple dream, to make performing arts available to all young people no matter their background or circumstances. Razzamataz want to give children everywhere the chance to attend classes taught by experienced performers, who can give them the perfect introduction to the most wonderful industry in the world!
To do this, Razzamataz have ensured classes are affordable, their curriculum is fun and current, and attending their classes is made as easy as possible. Over the years they have created a business system that helps keep costs down and class numbers up, bringing their classes to towns and villages as well as the larger cities.
The Razzamataz Franchise Opportunity:
Razzamataz gives the finest talent across the country the opportunity to own and manage a successful Performing Arts Business whilst following a tried and tested system.
It also means their franchisees can set up their school on their own doorstep, and bring their passion, talent and commitment to the young people of the local area.
What does a Razzamataz franchisee do?
As a Razzamataz Franchisee you will be the Principal of a vibrant and current Saturday theatre school.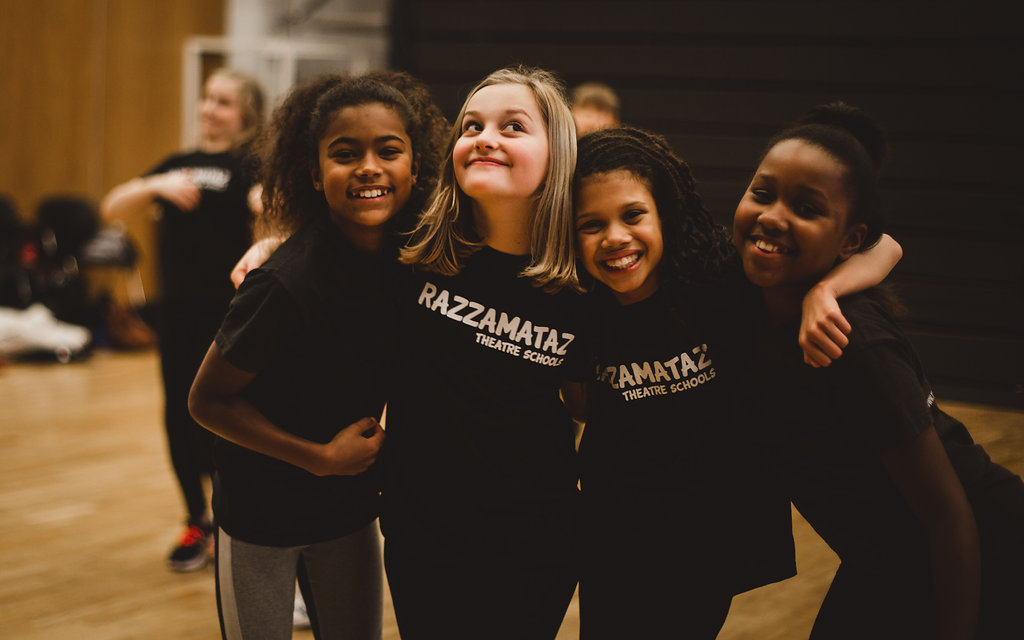 You will run classes for children aged 4-18* in singing, dance and drama and be engaged in all the varied activities of successfully managing your school. (*With options to expand to 2-18 as your business develops)
Activities involve marketing your schools, recruiting teachers, dealing with customers, and maintaining your accounts.
All areas of running the business are supported by their simple, effective systems and Head Office or your Support Team member are only ever a phone call or email away to offer advice and guidance.
Do you need performing arts experience?
No. It is possible to run a thriving business without experience in performing arts. Razzamataz do look for candidates with enthusiasm and interest in performing arts but experience is not necessary.
What can you earn?
A franchisee earnings depends on the structure of their business and how hard they are prepared to work. The most successful franchisees enjoy a six-figure turnover.
The Investment:
To become a Razzamataz Franchisee and run your own successful Performing Arts Business the franchise fee is £7,995 + VAT.
You will also require £4,000 plus VAT for the marketing launch as well as working capital of £5,000 + VAT to cover your business costs such as insurance, wages, travel, phone etc in the early stages.
Next Steps
Razzamataz run Discovery Dens all over the country from London to Glasgow giving potential future franchise owners like you the chance to meet the team, understand more about the business model, speak to existing franchisees, see a class in action and of course ask all the many questions you will have.
Find out more about the Razzamataz Business Opportunity and running your own Drama School Business. Click below now!