Avanti Tax Accountants Franchise
Avanti Tax Accountants Business Opportunity
Tax Accountants Franchise
Are you looking for a flexible franchise opportunity to
fit around your family commitments?
Perhaps you are simply looking for a better work/life balance and the chance to work from home? Running a business when you have a young family can be difficult at times, but not impossible...
The Avanti Tax Accountants Business opportunity offers a full and robust support system for all franchisees, whether you are based at home or operating from premises. Support includes a telephone answering service and registered office hosting facility, along with administration facilities, ensuring that you will always exude professionalism, even when you are away from your business.
Unlike many other telephone answering facilities, you can rest assured that all of your calls will be answered by an expert who works within your industry, who can understand queries and ask the right questions; rather than simply taking a message and passing it on.
A proven business model for success
The Avanti Tax Accountants Business opportunity offers you the chance to run your own Tax Accountants Franchise your way, with the support and expertise of a working accountancy practice, with more than 16 years' experience, behind them.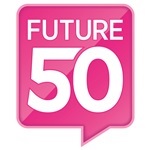 Avanti Tax Accountants is a family run firm of Qualified Practicing Accountants & Tax Advisers, established in 1999.
Recognised as one of Norfolk and Suffolk's most innovative companies by 'Future50', an initiative funded by Round 6 of the Government's Regional Growth Fund, you can be sure that you are joining a leader in the field of tax and accountancy.
The Business Opportunity:

In addition to operating as a distinctive, highly-recognised and already established brand, you will benefit from Avanti's proven model of success, along with bespoke accounting systems, marketing support, training, ongoing business support and development.
This unique opportunity also includes a license for all franchisees to operate a successful business networking group within their territory, which will not only enable you to connect with like-minded businessmen and women, but also emphasises the local community support that Avanti holds as its core value.
Your investment includes:
Exclusive territory
Full support from franchisor and fellow franchisees
Set up stationery and promotional items
Operation of community-minded business networking events
Business email, website and technical helpline
Registered office hosting
Telephone answering support
Access to competitive supplier products and services
Local and online marketing programmes and client newsletters
Full intranet site containing operational and training manuals as well as updates on all the relevant programmes and documents
Regular training days and field visits
Intellectual property rights and usage of logo and corporate brand
Server backup and maintenance
Unique bespoke database
Over 20 different Excel™ based programs from eForecastingPro © to the popular eCashBookPro©
The Franchise Package:
The initial investment to establish an Avanti Franchise is £25,000.
With any new business you will potentially incur costs before income – Avanti Tax Accountants therefore provide all new franchisees with 3 year cash flow forecasts (based on actual figures from a working practise); a working capital requirement for the first few months until income starts to be generated.
Of course this is very much down to what you, as a franchisee can achieve and therefore may not be required. If you already have a viable client bank for example, you may not require any additional working capital.
Is the Avanti Tax Accountants Business for you?
If you are a qualified and practising accountant (holding a practice certificate with your professional body), with the passion to succeed and a little business acumen, the Avanti franchise is just for you.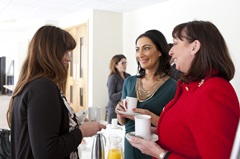 All Avanti Franchisees share the same values - putting their clients first, taking their interests to heart, and proactively recommended solutions to enable them to do what they do best - running their business.
If you do not currently hold a certificate, but have at least 5 years' experience in Practice, you may also be eligible to join the Avanti Tax Accountants family.
If you satisfy all other criteria you will be expected to take their AAT qualification and obtain the Practice Certificate, which Avanti will be able to support you in.
Find out more about the Avanti Tax Accountants Business, the award winning Tax Accountants Franchise. Click the button below now!