ComputerXplorers Franchise
ComputerXplorers Business
Children's Computing and Technology Franchise

The ComputerXplorers Business is a Children's Computing and Technology Franchise that offers a vast range of technology sessions to children from the ages of 3 to 13. The sessions run in a variety of settings – from after school, lunchtime and breakfast clubs to pre-schools, holiday programmes and home schools too.
The ComputerXplorers Business:
ComputerXplorers is all about having fun with technology - not just computers but also digital art, rocketeering, digital microscopes, film making, robotics, coding and programming and much, much more!
ComputerXplorers work with hundreds of software titles and an amazing array of peripherals. Their sessions provide a fantastic blend of tangible education and technology skills delivered in a fun-filled package for children from the ages of 3 to 13.
The goal of ComputerXplorers is to help children discover their own technology and computer skills through innovative exploration of the widest range of the latest technology.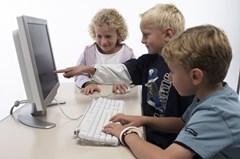 For pre-school children ComputerXplorers covers everything from:
Digital photography
Podcasting
The internet
Robotics
Programming
Digital microscope
Primary school children learn digital storytelling, animation, programming, web design, forensic science, coding, video game design, music technology and much more.
Having fun with technology and computers from an early age encourages children to be e-confident and competent - a great head-start in life. This is regularly endorsed by parents, head teachers and government ministers alike.

The potential market in the UK is huge:

More than 11 million children
Over 24,000 primary schools
At least 34,000 nurseries and pre-school groups
Numerous after-school clubs and holiday schemes

The ComputerXplorers Business:
This is a home-based, management franchise delivering technology and computer-based classes to children. Classes are delivered in a range of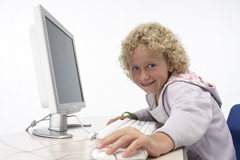 locations including:
Schools
Holiday clubs
After-school clubs
Nursery schools
Playgroups
Other community venues
ComputerXplorers' education professionals write carefully designed lessons plans to complement specially selected software and computer peripherals. All lesson plans and curriculum are available to franchisees.
They have a huge range of curriculum with lesson plans available for an extensive range of software and peripherals (covering hundreds of software titles) and new material is constantly being added.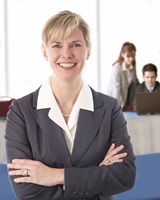 As a franchisee you will be responsible for managing and marketing your ComputerXplorers Business.
That means you will be marketing to and meeting with head teachers, nursery owners, holiday programme leaders. You will recruit, train and manage a team of people to deliver the classes on your behalf.
Payment for classes is usually from the parents of the children attending and is paid in advance. In some instances schools fund or subsidise classes or local authorities subsidise holiday programmes. Franchise owners need to be confident with technology and enthusiastic about its benefits, but you don't need to be an expert!
The Franchise Package:

ComputerXplorers offers a home-based franchise that allows you to own, manage and market a 21st century business designed to meet children's technology education needs.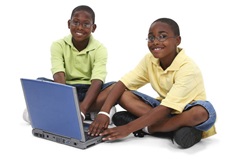 As part of the franchise package you will receive:
A licence to trade
Marketing supplies / website / email setup
Training
Marketing launch package
Laptop computer
Initial software
Is a Children's Computing and Technology Franchise for you?

You do not need any previous sales experience however an aptitude for sales must exist. You will also need to havema strong work ethic, be comfortable dealing with people and have a positive attitude for success.
Find out more about the ComputerXplorers Business, the leading Children's Computing and Technology Franchise. Click the button below now!