Love your job, be your own boss, great earning potential and
flexible working hours!
The Razzamataz Theatre Schools Business is a part-time Performing Arts Franchise. The business attracts franchisees from all walks of life. The only thing franchisees need to have in abundance is a love of inspiring young people and a passion for performing arts.
What are the main services offered by the business?
Razzamataz was created with a simple dream, to make performing arts available to all young people no matter their background or circumstances.

Razzamataz want to give children everywhere the chance to attend classes taught by experienced performers, who can give them the perfect introduction to the most wonderful industry in the world! To do this, they have ensured classes are affordable, their curriculum is fun and current, and attending their classes is made as easy as possible.
The business was established in 2000 and was backed in 2007 by BBC's Dragons' Den. Today franchising is allowing Razzamataz to achieve their dream, because it gives the finest talent across the country the opportunity to own and manage a successful business whilst following a tried and tested system.
It also means that their franchisees can set up their school on their own doorstep, and bring their passion, talent and commitment to the young people of the local area.
What would by my main roles as a franchise owner?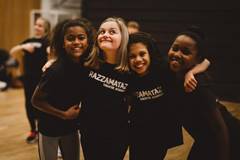 As a Razzamataz Franchisee you will be the Principal of a vibrant and current Saturday theatre school. You will run classes for children aged 4-18 in singing, dance and drama and be engaged in all the varied activities of successfully managing your school.

Activities involve marketing your schools, recruiting teachers, dealing with customers, and maintaining your accounts. All areas of running the business are supported by our simple, effective systems and Head Office or your Support Team member are only ever a phone call or email away to offer advice and guidance.
What does a typical day involve for a franchisee?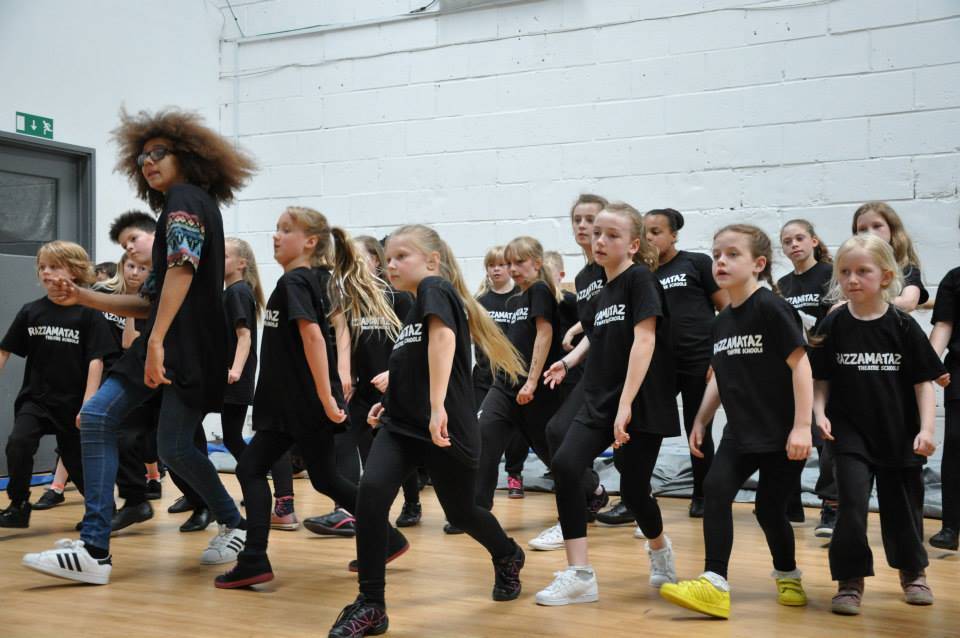 From Top Performing Franchisee Hayley at Razzamataz Medway: I'm in my home office by 9am to listen to voicemails and answer emails and to book potential students into taster sessions. I quite often have meetings with local press and advertising as well as meetings with my teachers.
I try to take Mondays off and dedicate a half a day each week to plan what's next for my school in terms of what opportunities are on offer and what we would like to achieve. I love the flexibility the franchise gives me to be able to devote enough time to building my business whilst still looking after my little boy".
What makes this franchise stand out from competitors?
Unlike many competitors, Razzamataz does not charge any additional franchise fees for extra classes, schools or their Razz Minis classes.
Why?
Razzamataz encourage and support growth of their franchise schools without penalising them with extra costs. They have many proven systems, procedures and operating documents for their franchisees that have proved to work time and again.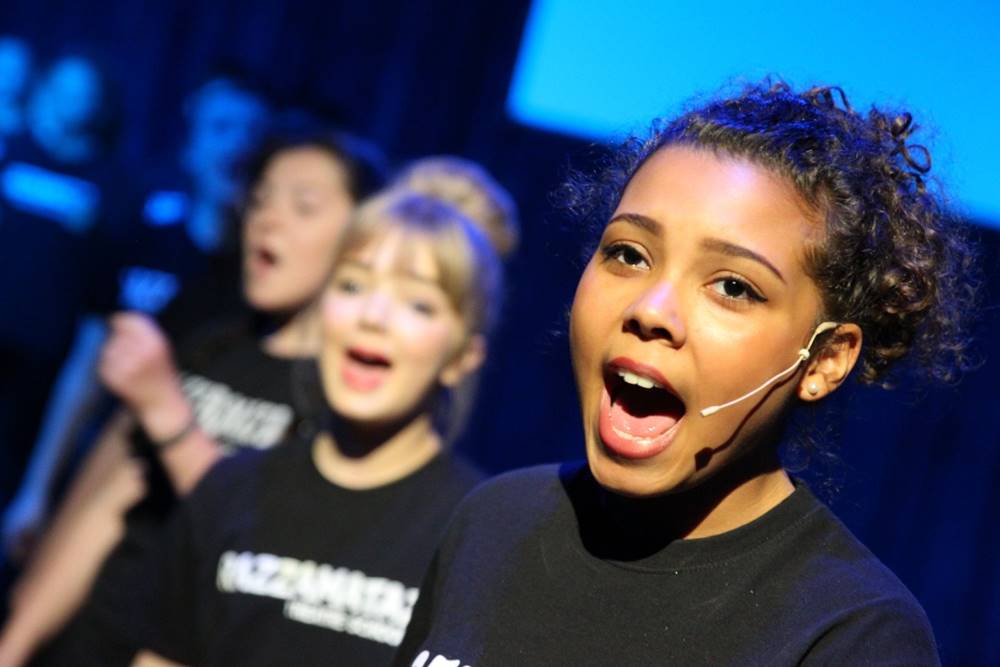 From press releases that you can send to your local newspapers to advertising and marketing plans, Razzamataz help you every step of the way.
They have an annual conference and regional meetings as well as holding regular Skype calls and webinars on a whole host of subjects to help franchisees run their schools.
Razzamataz also have exciting strategic partnerships such as a leading Talent Agency, The Stage Newspaper Scholarship programme, Children's University, Arts Award with Trinity College London, Universal, The Bannatyne Group, West End Theatres, Indigo at the O2, Disneyland Paris and exciting masterclasses with industry professionals such as Kerry Ellis and Ashley Banjo!
Can I balance running the business around my family activities or other commitments?
Yes! "Having my Razzamataz School has allowed me to combine being a mummy and running a business. The best aspect of being my own boss is flexibility". Claire Blower, Razzamataz Mansfield and Nottingham.
What qualifications or experience do I need?
Franchisees need to be business minded, motivated and well organised. It is possible to run a thriving business without experience in performing arts.
Razzamataz do look for candidates with enthusiasm and interest in performing arts but experience is not necessary.
What training is provided?
As a Razzamataz franchisee you will receive the full training package including a number of consultant led seminars featuring:
Management skills
Daily running of the business, customer service, use of teachers, organising school performances and further opportunities are covered in detail
Child protection issues including DBS
Accounts and bookkeeping
PR, advertising and marketing
Health and safety
Operations manual and access to their resources website
Razzamataz's Commitment To Your Continuous Development
Ongoing support from Head Office and Regional Support Team
Online support
Database for your total business needs
Marketing materials
Page on website and corporate email address
Merchandise
Teacher uniforms and badges
First Aid material and accident report book
What sort of benefits might I realise once the business has matured?
A franchisee earnings depends on the structure of their business and how hard they are prepared to work. Razzamataz's most successful franchisees enjoy a six-figure turnover.
Find out more about the Razzamataz Theatre Schools Business, the successful Performing Arts Franchise. Click below now!
What

Our Franchisees Say

I don't have a business background so after deciding to retire from professionally performing it was the memories of Razzamataz on Dragons' Den that set the wheels in motion. I was really inspired by the brand and the business model and because it is a franchise business we receive a lot of help and support from Head Office as well as on-going training so I can make Razzamataz Barnet the success that I believe it can be. In the last 12 months, I have doubled my student numbers in a very competitive market and I have now clear plans on how I would like my business to progress this year.Michael French, Razzamataz Barnet

I specifically wanted to go for a franchise, and in particular Razzamataz because of the support from Head Office and other Principals. This is a network of theatre school owners so you are in business for yourself but not by yourself.Alison Beveridge, Razzamataz Durham.

Buying into a franchise is an excellent way to begin running your own business. You have all the benefits of working for yourself but the added support and proven success of a well established and recognised brand. For a person new to business, it is ideal.Helen Green, Razzamataz Sheffield
Why

Choose Us

One of Dragons Den most successful investments!

Affordable part time performing arts lessons

TWO franchises for the price of ONE!
Related

Franchise Categories
Related

Franchise Types