thebestof Franchise
thebestof UK Franchise
Community Marketing Business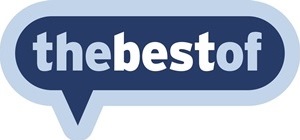 thebestof – probably the best franchise opportunity in the UK today
The franchisees of this Community Marketing Business identify the best businesses in their local area. Then using a suite of marketing tools unique to thebestof work with the business owner to showcase and promote them. This franchise has huge growth potential, residual income and is low maintenance.
What Is thebestof?
With thebestof, a franchisee becomes part of the community and works to connect local people and the businesses and organisations that serve them. The aim is to make local life better for everyone. Founded by CEO, serial entrepreneur Nigel Botterill, thebestof quickly became the fastest growing franchise in the UK and with a seven year track record, it is certainly one the most successful.

What Can You Expect To Earn?

The great thing is that with this business, what you earn is really up to you. Your earnings will depend on a number of things, like your work ethic, the time you devote to the business and how effectively you spend that time, the way in which you deploy the techniques you are taught and, of course, your existing skills, experience and contacts.
Your core income will be from the monthly membership payments made to you by local businesses. Because of the multi-faceted approach of the bestof, there are also additional revenue opportunities available to franchisees. If you've got 200 featured businesses, your regular monthly turnover should be heading north of £19,000 each month. Remember: residual income is a beautiful thing.
Why Is thebestof Probably The Best Franchise Opportunity In The UK Today?
"Taking on a thebestof franchise was the best business decision I've ever made. With a very low cost base, my business creates a significant profit and continues to grow." Nick Taimitarha, franchisee for thebestof Richmond since 2006
Huge demand
Low maintenance
No stock
No employees
Residual income
Respectability
Low-cost
Why Does thebestof Work So Well For Businesses?
UK people overwhelmingly prefer 'local' providers of goods and services
Most people will always choose a local business - especially a recommended one
Businesses know that they need to market themselves. What they are looking for is good value, effective marketing that works and which generates enquiries and new customers for them
thebestof provides business owners with exactly what they want - great value, multi-faceted local marketing that works
thebestof provides local people with what they want as well - the best local businesses all recommended by local people
"75% of my work comes from thebestof Bromsgrove, I have never before been so busy." Adam Jackson, Professional Painting & Decorating, Bromsgrove
What Does thebestof Provide For The Initial Investment And Monthly Licence Fee?
Your franchise entitles you to trade under thebestof name and to make use of the entire package and proposition to build yourself a successful business that you will manage and run. You get access to all aspects of the business, including all the marketing material, the website, newsletters, prospecting system, thebestof CRM and unlimited training and ongoing support - all included.
They are very proud of the training and support that is available to their franchisees – it's considerable, and they often told that it's amongst the very best provided by any franchisor in the UK.
Who Makes A Super Successful Superstar Franchisee?
"What matters most is that each franchisee is a proper people person."
Nigel Botterill, CEO thebestof
thebestof UK Franchise are extremely choosy about who they accept as a franchisee – it's a people business after all. After seven strong years, thebestof team know well the characteristics required to become a successful franchisee. thebestof's application process may be rigorous, but new franchisees don't necessarily need sales experience or technical skills - what matters most that each new franchisee is a proper people person. If you're bright and switched on, not intimidated by hard work to get started and you're passionate about making a positive difference to your community, then thebestof could be the perfect franchise opportunity for you. As a thebestof franchisee you'll become a 'word of mouth specialist' in your local area - a key influencer in your local business community.

Testimonial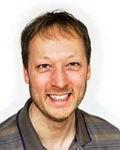 Richard Taylor – thebestof Oldham
"thebestof was thebestof decisions that I have ever made!! Several months ago I decided that I wanted to work from home and spend more time with my young family. I looked at several franchises for me to work in the community and found thebestof which ticked all the right boxes. It could be run from home, allowed flexible work schedules to suit and above all was community orientated."


Find out more about the thebestof UK Franchise, the succesful Community Marketing Business. Click the button below now!..