Welcome to the Women In Franchising feature page on www.FemaleFranchise.co.uk.
This page is dedicated to a monthly series of 'Women in Franchising' special features including interviews and profiles of leading females in the franchising industry. Showcasing Franchisors, Franchisees, specialists in the franchise industry and relevant women in business, these articles seek to present articles on franchising highlighting female involvement.
Women in Franchising, Mind The Gap Franchise - August 2016
1st August 2016
This month we hear from Leah Yeoman Founder of Mind The Gap Franchise. Leah talks about her background and how she worked within the childcare and the early education sector from the age of 17 and how she decided to start the Mind The Gap Business.
I am a mother of two children and two step-children, live in Bucks and come from a corporate background in the childcare and early education sector. I have worked my way up from nursery assistant at the tender age of 17. It wasn't the best experience so having acquired an initial qualification I explored what else I may like to get into before quickly returning to the sector which I knew I would develop a greater love for, with the right influences!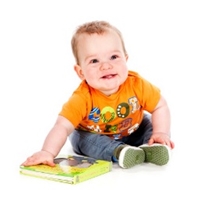 I continued to study and attain qualifications while developing my practice and realised very quickly that my interests were in leading teams of people, improving performance, establishing new revenue streams and creating unique opportunities but ultimately in meeting the needs of those accessing the services.
I worked with registered charities, specialised in working with vulnerable children and their families, became elected at local authority level to satisfy a number of new projects and inform how new services would be established across the borough(s).
I developed new services, improved quality and enhanced experiences for everyone involved and took my ambition into the private and independent sector. Again, my experiences weren't always positive.
I wanted to create something special for the children and their families, something I could establish as my own. For years, I pitched and sought opportunities which seemed to fall on deaf ears and then I branched out and did it for myself and I started with developing the ethos and the principles of the company.
Mind the Gap was created to identify 'gaps' in supporting the professional circumstances AND the social lifestyles of parents with children. This includes better options, affordability, flexibility and being more amenable with needs than I have ever experienced working for others.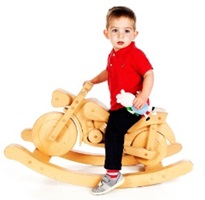 Setting up the business was straight forward. Having the knowledge of the sector helped but fundamentally, business building principles are the same irrespective. Start with the ambition to succeed (don't be afraid to work hard, it's not for the faint-hearted…!) plan the who, where, what and how then execute…!
Starting your own business is often something people dream of doing – it meets with the ideal of being your own boss and creating the ultimate work/life balance. The resources and the knowledge don't come easy though so franchises can be the perfect solution, you 'buy into' a concept – something you are familiar with or passionate about, you make the investment, learn about the brand and benefit from the consistent business management and development support to sustain and grow your own empire.
It 'is' possible to have this and for a lot less than you imagine.
Mind the Gap franchisees are an elite group of people, delivering genuine and unique services to communities with one common goal – to meet needs.
There's so much more to it and we'd love to speak with you. We are recruiting franchisees nationally.
Find out more about the Mind The Gap Franchise or use the Search Tool to find the right franchise for you!