The Creation Station Franchise For Sale in Ascot
Ascot
12th July 2018
The Creation Station Franchise For Sale in Ascot
An excellent opportunity has arisen to purchase an established Creation Station Franchise in the Ascot area.

The multi award winning Creation Station, is the first and most successful children's Arts and Crafts activity franchise in the UK.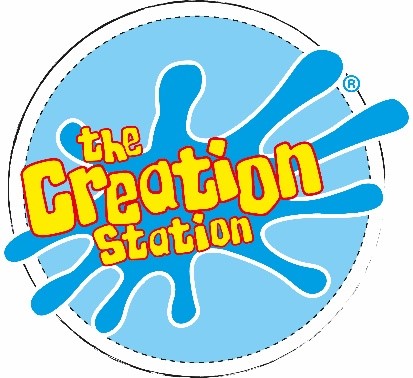 Awarded the 'Best Interactive Business' in the Mumpreneur awards and Winner of The Best Website 2017, The Creation Station continues its mission to inspire children's imaginations.

With over 100 franchises operating in the UK, the franchise gives people the opportunity to achieve a rewarding work/life balance that compliments a great family life.
Due to a change in personal circumstances the current franchisee, Deepa, is looking to sell her successful Creation Station franchise in the Ascot area.
The number 1 choice for Mums
At the heart of the success of The Creation Station is their team of franchise owners. The majority of the franchise owners are Mums who love the flexibility of the work/life balance and running their own family friendly and financially rewarding fun franchise.
Over 250,000 children and families inspired already and the demand continues...
Children love doing arts and crafts and although many parents understand the well documented benefits of creative play, the lack of space, resources and ideas, as well as the mess and stress at home, means that parents value coming to The Creation Station. Here they can relax, share the 'Journeys of Discovery and Exploration' with their little one, and walk away with treasured artworks memories.
There is a wealth of opportunities to inspire your community and a wide range of creative experiences that are part of each Creation Station Franchise:
Weekly and Monthly Art and Craft Classes (0 months to 11yrs) – Baby Discovery, Little Explorers, Tiny Treasures and Family Fun
Arty Parties - Original arts and crafts birthday party fun with free invites and party bags supplied and filled with treasured artworks
Creative Crafters – Adult classes
Creative Wellbeing
Event Entertainment - Engaging family activities for a wide range of partners, including baby shows, corporate family days, county shows, festivals, playgroups - where families gather The Creation Station can help to inspire them
"You never have to worry what activities you are going to do, because all the session plans have been tried, tested and pre-planned ready for you to use. It's the same with the parties and events - we've planned it and prepared it all for you. We will even deliver all the products you need, at wholesale prices, to your door. This gives you more time with your family when you want it." Sarah Cressall Founder and Managing Director
Franchise Support

Setting up your own business can be a daunting prospect for many. It's one of the reasons that the tried and tested model of a successful franchise is so appealing to so many.
It's not just the fact that the business works, but it's also because with the right franchise you receive a wealth of support for the whole time you run your franchise. Straight after training you have three months hand-holding with one of our most successful franchisees and this is just the beginning.
You receive first class training with three months post-training hand holding with one of the most successful franchisees, plus ongoing support, regional meetings, membership to their forum and additional networking opportunities
This is a business with potential to grow at a rate that suits you in an exclusive territory
You will be part of the U.K.'s leading creative activity provider, that's educationally based and actively inspiring children's imaginations
You will be able to enjoy a wealth of fun, sociable and rewarding day to day experiences and bring your children along to classes too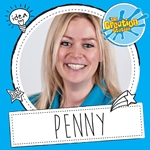 Penny Gilbert worked as an Investment banker in the city and 5 years ago decided to follow her passion and run her own rewarding business

"I have been running my franchise for over five years now and with have seen a continued increase in demand for our fun and educational creative experiences. I can honestly say it has ticked all of the boxes I had set down from the beginning with making sure I had a rewarding and flexible career that puts me in control my working hours. I schedule my classes, parties and events around my home life commitments and can be Mummy to my children all at the same time as being a successful business owner. Our 'Creative Hub' team are always on the other end of a phone when I need support or advice and also our lovely network of over 103 other franchise owners, who are always on hand to help with top tips and ideas."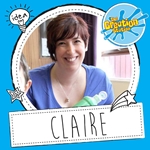 Claire Darnley worked as an arts co-ordinater and wanted to turn her passion into her own successful business with the backing of a professional and successful brand.

"I love running my own successful and fun Creation Station. I have the flexibility I want to be there for my own family, and have achieved a level of freedom and satisfaction that I never thought was possible. With seven different income streams there is so much scope to scale your business. Creative hub are fantastic at listening to ideas and helping us achieved the level of success we want. All our session plans are done for us and we have our own wholesale shop with 13,000 crafts products to use. It is great to be part of a company that is committed to making a difference to others and who really value and care about what we do. I absolutely love running my own Creation Station."
Be The Next Creation Station Success
The number of parents and children experiencing fun arts and crafts at their local Creation Station is increasing daily. There is urgent demand for sessions in areas not yet covered by existing franchise owners. Plus the 'Art-Party' is much sought after by children and parents everywhere.
Franchise owners come from a wide variety of backgrounds. You don't need to be artistic as they supply the educationally based, tried and tested session plans, with plenty of scope to use your own creativity if you want to.
With full training, a comprehensive start-up kit and ongoing support, this really could be the opportunity you have been looking for.
Click on the button below to find out more about this resale
Enquire About This Resale
Other

Resale OpportunitiesThe Creation Station Franchise For Sale in St Albans, Welwyn Garden City & Hatfield listed on 29th March 2018The Creation Station Franchise For Sale in Crewe listed on 18th September 2018The Creation Station Franchise For Sale in Borehamwood listed on 29th November 2018The Creation Station Franchise For Sale in Dulwich listed on 14th February 2019The Creation Station Franchise For Sale in Harpenden listed on 14th March 2019The Creation Station Franchise For Sale in Hemel Hempstead listed on 21st May 2019
What

Our Franchisees Say

I've been running my own Creation Station franchise since the end of last year and love it! The head office team are fantastic and the support and advice I've received from them has been invaluable.Kirsty Hickson

I've been running my franchise for a year and I love running my own business and being in charge of my own future. It has enabled me to enjoy more time with my family than I would otherwise have had and allowed me to see my baby grow into a little boy.Claire Darnley

I've bought my franchise from a lady, who has been running it for 18 month at the time and I am now in my 3rd year and am LOVING it!Alexia Ispani
Why

Choose Us

You can run your own flexible business and help inspire children's imaginations with the UK's leading art & crafts activity company, Us!

Perfectly designed for a Mum who wants a family friendly financially rewarding future.
Related

Franchise Categories
Related

Franchise Types