Run a unique, fun and flexible Digital Advertising Business from home with the Giggle Licence Opportunity!
With great success and already expanding across New Zealand, Giggle are now looking to expand in the UK!
With traditional media declining and with increasing numbers of people switching to streaming services for the news and entertainment, Giggle has taken advantage of this change in the media landscape by using the latest technology and a sticky content formula which not only overcomes this barrier but generates endorphins for the viewer, which in turn results in habitual watching of Giggle.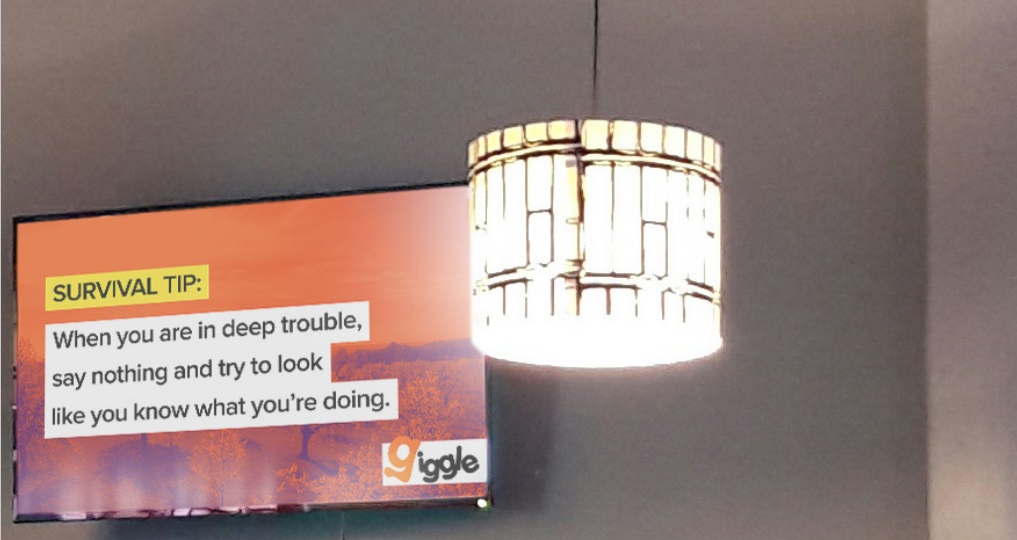 The Giggle Licence Opportunity:
Giggle have created an entertainment network: they make people laugh. They install screens in areas of wait such as cafes, gyms, food outlets etc. The screen plays a silent loop of G-rated humorous content, entertaining otherwise impatient customers. Interspersed with the sticky content are commercial messages for local businesses. This offers a medium for local businesses to deliver brand messages in an affordable and engaging way.
The primary focus of Giggle Licence Owners is running campaigns for small and medium enterprises (SME's) on a high saturation of screens. As a Giggle Licensee the equation is simple: screens equal income. Regardless of screen size or location, if the screen Host is busy and has a wait time, you have viewers. Viewers hold the potential for an income stream. The more screens you have, the more viewers you have, and the more viewers you have, the stronger the stream flows.

The stream flows from your client list of advertisers, made up of small to medium enterprises (SME). These SME's are local businesses who have a need, usually either building their brand or promoting their services. You will prospect for clients and present your solution to the businesses through a consultative sales approach.
As Giggle's value proposition is based on long term repetition, clients will generally sign a twelve-month agreement, which rolls over month by month beyond the initial term. Well serviced clients can continue advertising indefinitely.
As a cloud based and hands-on business, overheads can be kept low, meaning it does not take many clients to reach break-even. The average Giggle licensee in New Zealand requires approximately 15 clients to break even and 25 clients to draw a respectable salary.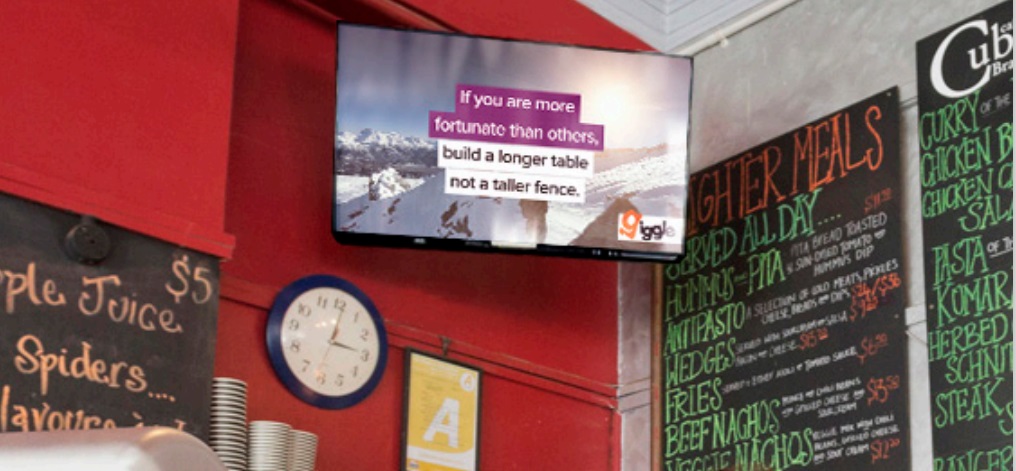 Giggle provide you with everything you need to get started and more!
When you become a Giggler, you receive access to the GHQ Support Suite, hands on training and hardware - including screens. This is everything you need to set up your new Digital Media Business.
Training starts with an intense boot-camp, designed to bring you up to scratch on Giggle's best practices very quickly. All training involves a multi-level training approach, ranging from self-paced online courses through to one on one field work in your own territory with a qualified Giggler.
The timeline for initial training varies from person to person; however, expectation is it will take from six to twelve weeks depending on previous sales experience. By the time you graduate from initial training, your territory will be established, screens installed, and you will have already signed up your first clients.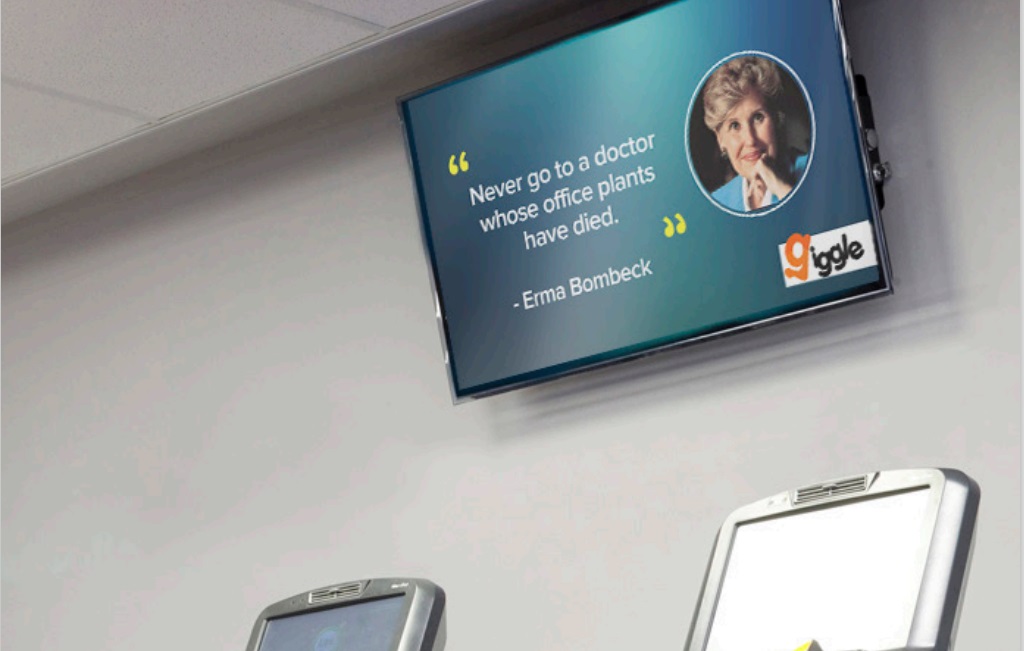 Giggle Licence Opportunity:
As a licensee, you will receive an open-ended license agreement rather than a 5-year window to make your fortunes. Your business is yours, potentially for generations to come, and if you sell it, you keep the goodwill - all of it.
Royalties
Giggle do not collect them, period! At Giggle, you pay a license fee based on the services you are using, not by being taxed on your turnover. The license fee is a per week, per connection fee which covers platform connection, content, campaign production for your clients, support from GHQ personnel and full access to the GHQ Support Suite.
Find out more about the Giggle Licence Opportunity and running your own Digital Advertising Business.
Click below now!