Are you interested in owning an interior design business, with high earnings potential ?
Jenny Junior Interiors is a successful interior design business, established for 20 years. As part of their growth strategy, they are now offering the right people an exciting opportunity to be their own boss and run their own interior design business, fully supported from day one by the Jenny Junior team.
Ideally you will hold a degree or diploma in interior design or you have worked for an established agency, and now wish to maximise your own potential. However if you do not have such experience or qualifications but have a flair for interior design then Jenny Junior Interiors would love to speak to you.
Whatever your circumstances, the interior design market is growing and your skills will be highly sought after.
The Jenny Junior Interiors Business opportunity:

From the outset, as a Jenny Junior Interiors Business Owner you will be creating, presenting and selling your interior design ideas to your clients. Whether a client has engaged you simply to provide new curtains, blinds or upholstery, or whether they are looking for a whole-room or whole-home design scheme, you are the designer.
You are also the project manager who sources the component products which comprise your design scheme, and who engages local tradespeople to fit and install those products for your client.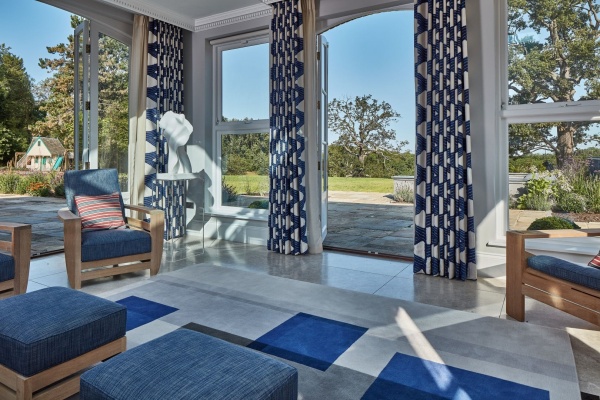 Finally, you are the business manager who controls the commercial and financial elements of each project, getting paid by your clients and paying your supply chain.
It's a lot of responsibility, but the Jenny Junior Interiors team is on-hand to help and advise you every step of the way and to ensure your interior design business gets off to a great start.
Training and Support:

The Jenny Junior Interiors team will provide initial training and ongoing mentoring in the important aspects of starting-up and running your franchise operation.
It is important for Jenny Junior Interiors that your franchise is a success, so the training and mentoring program for franchisees is a comprehensive one.
You have the option to work closely with a designer to work on projects and prepare the necessary designs. You will receive all the assistance and mentoring that you require until you feel confident to move forward with your own designs.
Training will cover the establishment of your franchise on-line and in person, the launch of your business as a franchise of Jenny Junior Interiors, marketing and sales training and support, dealing with the major supply chains, plus full training in the finance, administration and accounting systems required to run the business.
The Investment:
You could be a part of the Jenny Junior Interiors vision and success story for an initial investment of £20,000 + VAT (funding available through third parties). As a franchise owner with an exclusive territory, you will inherit a ready-made business "in a box", to include:
Immediate Presence in the Market: you will inherit a business-ready website and ready-made professional marketing collateral, all adapted to feature your contact details
Enquiries/Leads: you will have exclusive access to initial enquiries which are within your authorised territory
Immediate Product Supply Chain: from the outset, the leading product brands will be available to you to sell to your customers
Operations & Accounting: their accountants will manage your books and records and complete your HMRC and tax filings
Technology: you will have direct access to a website and IT specialist
Marketing: you will be provided with marketing advice and assistance and the license to use the latest, updated marketing materials
Advice & Mentoring: You will be provided with advice and assistance via their help-line, staffed by people who have experienced what you are going through, to help resolve problems and queries
Certainty of costs: your fixed costs are known in advance, a major asset to enable clarity in your decision making and budgeting
Find out more about the Jenny Junior Interiors Business opportunity and running your own successful Interior Decoration Franchise. Click below now!