First Class Learning Business Opportunity
Tuition Centre Franchise
In today's competitive world parents are increasingly willing to invest in extra-curricular education to help their child succeed at school. This mostly takes the form of after-school tuition with a private tutor or at a tuition centre like this.
Currently the market for after-school education in the UK is worth in excess of £6bn and rapidly growing. As a First Class Learning Business you can meet this demand with a professional product providing a good income and attractive long-term prospects.
What are the main services offered by the business?
First Class Learning offers personalised learning in English and Maths for children of all ages and abilities. As a First Class Learning franchisee, you will help children to overcome obstacles in Maths and English and reach their potential.

How long has the franchise been established and how developed is the franchise network?
Established in 2003, First Class Learning has been dedicated to developing key skills in Maths and English, building long-lasting confidence and supporting learners. They now have over 250 tuition centres throughout the UK and have also expanded into Ireland, Spain, Australia and the Netherlands.
When you open your own centre, not only are you in good company with a close network of Centre Managers some with over 20 years of tuition centre experience, but you're working with a trusted and respected national brand.
What makes this franchise stand out from competitors?
What sets First Class Learning apart from other tuition franchises is their learning material, exclusively designed with close reference to the National Curriculum and constantly reviewed, improved and updated to reflect changes in the curriculum. First Class Learning is currently the fastest growing UK based tuition franchise.
The business model works to ensure you get a high percentage of profits as your class grows. You can choose the days and times that suit both you and your venues and charge your own prices. With different models of centre setups there's enough flexibility to work around your individual circumstances. Their aim is to support you every step of the way to achieve your goals as a Centre Manager.

What would be my main roles as a franchise owner?
First and foremost, you will be responsible for running your own First Class Learning Centre. This means guiding your students through the FCL programmes to ensure that they gain the maximum educational benefits, as well as working with local schools to provide study support as part of the extended school day.
The demand for First Class Learning services is already out there. All you have to do is let people know you are ready and able to meet that demand head on. You will need to constantly promote awareness of your tuition services to your local community. This means advertising in the local press, displaying posters, distributing leaflets and most importantly being a passionate advocate for after-school tuition in your area.
Any business requires a certain degree of administration. As well as keeping records of the business' finances for admin and tax purposes, First Class Learning will show you how to keep accurate records of your students' work and progress.

What does a typical day involve for a franchisee?
You will need to run your class for at least one day per week for between one and three hours, but ultimately you can scale this up or down to suit demand and, of course, your own circumstances.
Choosing suitable premises for the hours your class is open is not that difficult – a space which enhances your connectedness to the community is the most suitable (e.g. community centres, church halls, school halls). These types of venues are usually available to hire by the hour at reasonable rates, thereby minimising your cost of operation (there are no expensive shop front premises required in our business model).
What qualifications or experience do I need?
You will need to be passionate about working with children and share the values of First Class Learning. You will also need to be motivated to run your own business and have a desire to help children overcome obstacles in English and maths.
Many First Class Learning franchisees are former teachers who want to continue working with children, but without the pressures and restrictions that come with working in a school. Less marking, more flexible working and regaining the enjoyment of teaching are all reasons that former teachers give for taking up a First Class Learning franchise.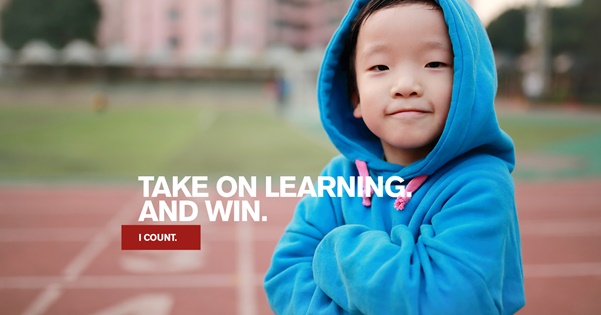 What training is provided?
First Class Learning provide full training and wide-ranging support which covers operational manuals and marketing resources including all the materials you need to start and run your own centre. This covers:
An intensive two-day training course
The complete Operations Manual providing the A-Z of how to open and run a centre
All materials provided by print on demand
Full range of marketing materials created to sell your business
4 months on-hand mentoring programme with an experienced Centre Manager
What sort of benefits might I realise once the business has matured?
Low start-up costs are typically from between £8,000 to £16,000 + VAT depending on the area. Franchisees have the opportunity to build a successful tuition centre and benefit from high profits. By way of example, franchisees who have 150 subjects enrolled can be turning over £7,308 per month.

Find out more about the First Class Learning Business, the UK's fastest growing Tuition Centre Franchise. Click below now!
What

Our Franchisees Say

Having been a franchisee with another branded tuition provider, I moved over to First Class Learning five years ago. This was definitely the best decision I have ever made – the quality of support and education materials is far superior with First Class Learning.Raxita Kantaria - ST JOHN'S WOOD

Coming as we do from an educational background, First Class Learning has been hugely beneficial and satisfying for us. It has given us the opportunity to work together and do what we most enjoy – helping children become independent and confident learners.Chris and Frances Collins - HARTLEPOOL

Working with children is rewarding in itself but with First Class Learning I also enjoy the opportunity to run a business which gives me a good income. What's more, the flexible, efficient system means I have plenty of free time. It was the best decision I ever made!Helen Loizou - CHESTERFIELD
Why

Choose Us

Comprehensive training and support

Quality tried and tested learning materials

A proven and profitable business model
Related

Franchise Categories
Related

Franchise Types