Baby College Business Opportunity
Child Development Franchise
Would you like to run your own inspiring, rewarding & fun business?
Baby College offers weekly parent and baby development classes to parents with babies or young children from 0 to 3 years old.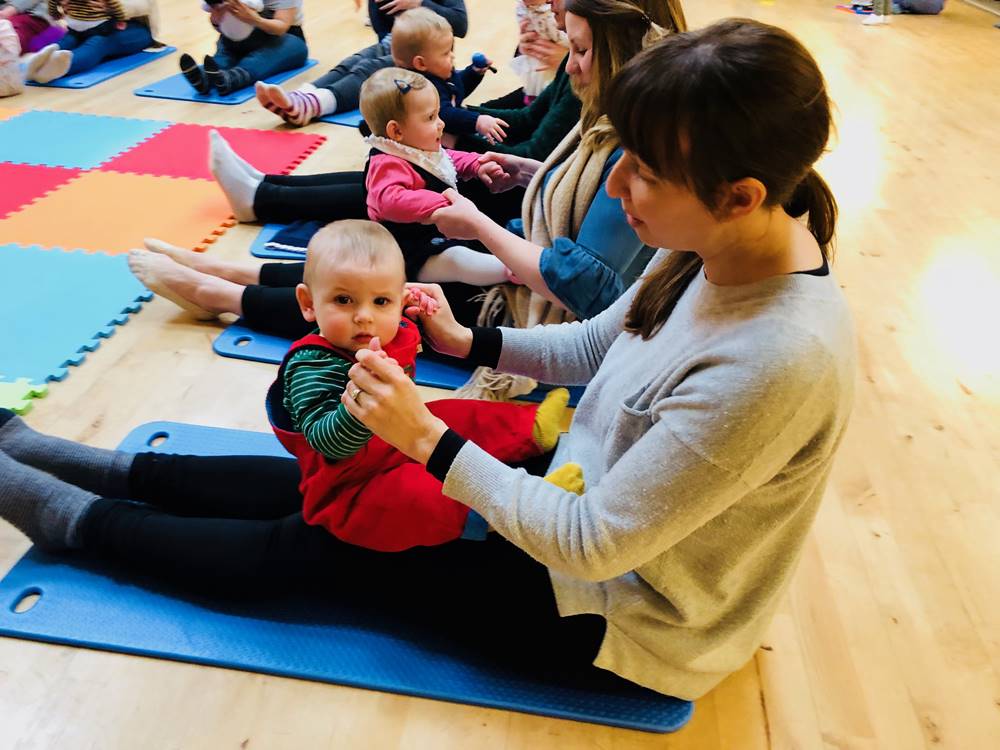 They offer three progressive age groups; 0-9 months is their infant class which offers an insight into a baby's development to increase parental confidence and strengthen the bond with their growing baby.
Activities are gentle, fun and stimulating and give parents lots of ideas for things to do with their babies at home.
In their 9-18m Toddler group, additional learning themes are introduced, and new skills are practiced.

Activities promote language and social skills and body awareness. 18m to 3 years is BC Juniors. These are lots of fun to attend (and to run) emphasis is placed on encouraging confidence in physical and social skills and in supporting increased independence with fun and stimulating games.
All of the classes include lots of singing, dancing & music with Makaton signing, physical play and sensory games.
How long has the franchise been established and how developed is the franchise network?
Classes have been running since 2000. The business was launched as a franchise in 2015. As of 2018 there are 12 UK areas running successfully and 3 international franchisees in Singapore, Malaysia and South Africa.

What makes this franchise stand out from competitors?
Directors Bea Waterfield & Donna Twyford run the franchise from the headquarters in Oxford with support and advice from early years professionals, health professionals and academics in various organisations across the many Baby College topic areas. These include The Infant Sleep Information Source at Durham University and Baby Lab at Oxford Brookes University amongst others.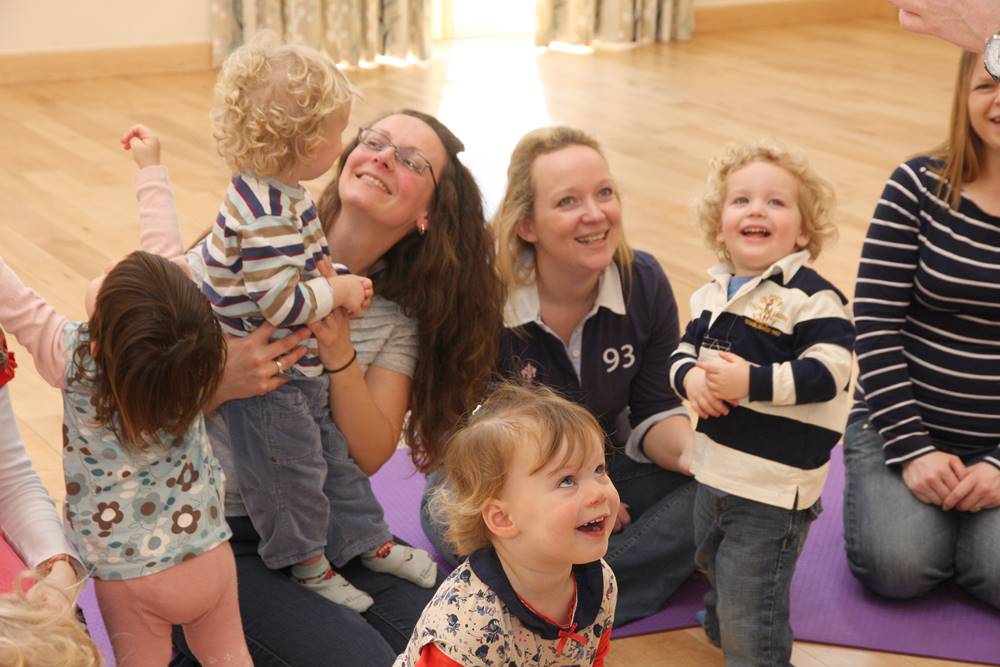 All the 42 topic insights are evidence based and well-researched and constantly being updated and refreshed with the help of experts.
The programme is based on over 30 years of experience and research. The innovative programme includes 132 structured and easy to follow weekly lesson plans.
Baby College is a premium and high-quality programme that is rewarding to run and very well proven over 18 years of operation.
Baby College classes benefit parents just as much as their babies and children. Parents renew for several terms on average and return with second or third children.
What would be my main roles as a franchise owner?
Franchise owners run their own large exclusive territories.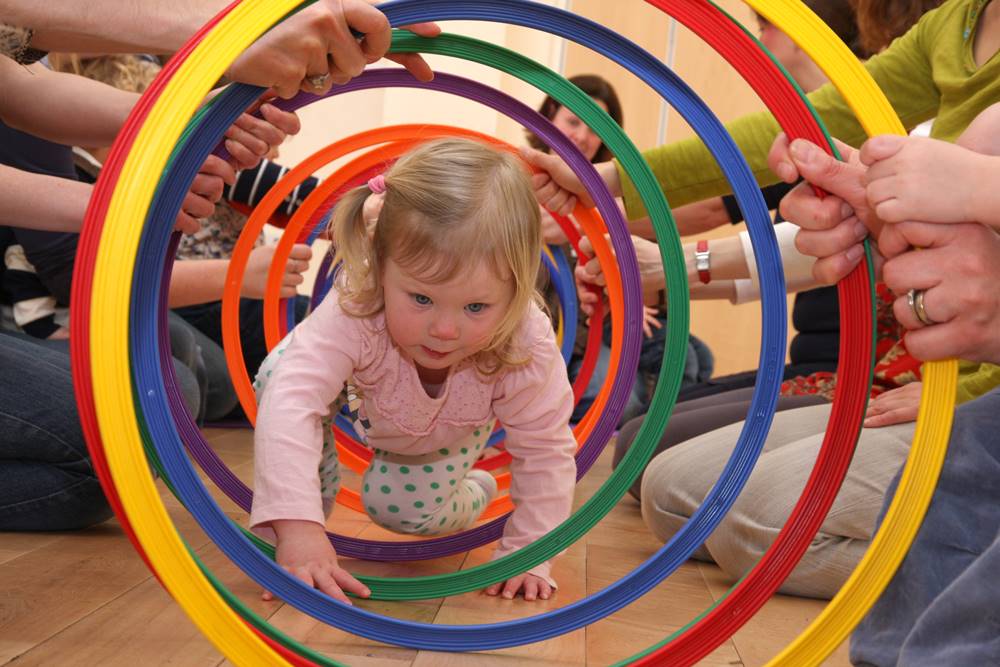 After initial comprehensive training, they are responsible for finding and booking venues, teaching classes (from 2 venues a week up to 10 venues a week either as a sole trader or with the help of one or two teachers) and marketing their Baby College Business.
Business admin is made simple as Baby College have an automated online booking and class management system that has been designed especially for their franchisees.
What does a typical day involve for a franchisee?

Most franchisees run between 2 and 6 classes (45-minute sessions) on between 2 and 5 days a week (term-time only). Many have children, so their day starts with dropping off their children at school or nursery.
Teaching is often in the morning between 9.30 and 12.30 which leaves time for marketing and admin before school pickup. This is a very flexible business though and can be arranged to fit to your own family's needs.
Can I balance running the business around my family activities or other commitments?
Yes very much so. The class programme is designed around school terms (and there are optional summer holiday classes which can be run too). Franchisees can run classes between 30 to 44 weeks of the year depending on their needs.
Classes can be run in the mornings or the afternoons or a mixture and it fits perfectly with school hours.
What qualifications or experience do I need?

No specific qualifications or experience is required as full training is provided but a passion for baby and child development is needed and it suits people who are sociable, outgoing and enjoy spending time with parents and children.
A desire to make the business a success and some personal drive is an advantage plus some organisational ability. Singing nursery rhymes is part of the job…
What training is provided?
Baby College provides well-planned training which covers 6 full days and includes class teaching, insight knowledge, operational training and marketing including social media training.
There are regular workshops and ongoing support from the directors and from the other member of the Baby College "family".
What sort of benefits might I realise once the business has matured?
Most franchisees who run the business as a part-time 2/3 day a week business during term-time make more than they could with any other part-time job. The more you put in, the more you will get back out of it as with any business. Several of their established franchisees already have over 100 customers a week paying between £7 and £8 per class (this varies according to area).
Franchisees also find running a Child Development Franchise very rewarding in other ways too…
Emma, West Oxford franchisee says "I am really enjoying the challenge of running my own business and watching it grow and in particular am finding it very rewarding watching the babies and young toddlers in my classes grow and develop and supporting parents in the bonding process with their children and in their journeys as parents.
The role of franchisee and teacher is challenging in ways I did not expect and continues to surprise me every day! I still put in time preparing for all my classes but this is much more manageable than my previous teaching load and affords me time with my family during school holidays and weekends etc. I really enjoy delivering the classes and being part of many parents' first steps into parenthood and feel that I am using many of my skills in the role of teacher and franchisee."
Find out more about the Baby College Business Opportunity and how you can become their next successful franchisee. Click the button below now!

What

Our Franchisees Say

I am really enjoying the challenge of running my own business and watching it grow. I am finding it very rewarding watching the babies and young toddlers develop and supporting parents in the bonding process and in their journeys as parents.Emma Andrews, Baby College Franchisee

Having a complete change of career to have a better work life balance was terrifying but it's really paid off! I love my job, I meet fantastic mummies and their gorgeous babies and I get to raise my family.Kate Knight, Baby College Franchisee

I couldn't run just any class franchise. Baby College appeals because of its roots in child development. The programme is high quality, well-planned and well thought out.Rebecca Jennings, Baby College Franchisee
Why

Choose Us

Inspires and informs parents how to play and support their children's development

The Baby College programme is based on 30 years of experience and scientific research

Baby College is for parents as much as for babies
Related

Franchise Categories
Related

Franchise Types