Spaghetti Maths Business Opportunity
Primary School Maths Franchise
Spaghetti Maths is a successful Primary School Maths Franchise. The Spaghetti Maths Business provides a unique programme to help nurture the development of core skills by presenting fun mathematical tasks and problems for the children to engage with.
What are the main services offered by the business?
Spaghetti Maths offers fun, creative and active maths clubs in Primary Schools. They aim to get children to show interest and motivation in maths while building their confidence when working with numbers. They show children the mind-blowing wonder behind maths in creative activities which stimulates their natural desire to learn.
How long has the franchise been established and how developed is the franchise network?
Spaghetti Maths have been running for about 5 years in their home area of Nottingham and Derby. They have got franchise owners in Doncaster, Scunthorpe and Grimsby, Cardiff and West London.
How does this company stand out from competitors?
Which school wouldn't want to run a fun, creative maths club?
Spaghetti Maths has been developed in such a way that although the programme has tremendous depth, it is straight forward to deliver. Clear, well-structured session plans mean franchisees can focus on working with the children and enjoying the classes.
What would be my main roles as a franchise owner?
Franchisees manage after-school clubs in Primary Schools. You build relationships with schools, recruit and manage presenters and, if you want, run holiday clubs.
What does a typical day involve for a franchisee?
You might be going in to a school to deliver an assembly, then meet with some prospective presenters. In the afternoon you may be running a Spaghetti Maths club, or you may have passed that role on to your presenters.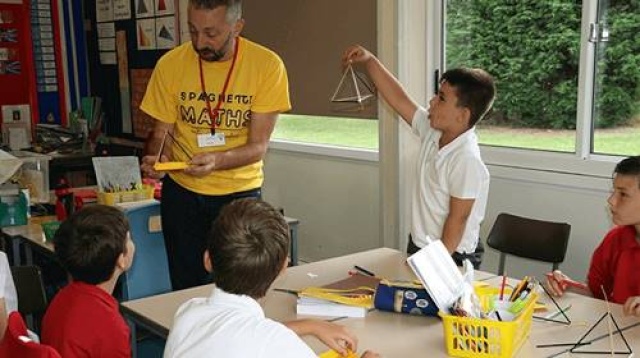 Can I balance running the business around my family activities or other commitments?
Yes, certainly. It's a very flexible home-based business. Most clubs do run after-school, around 3.30 'til 4.30pm.
What qualifications or experience do I need?
You'll need the drive to succeed, experience of working with children will come in handy and being very organised will be a bonus!
You do not have to employ staff. If you want to, you could run the franchise single handed for the lifetime of the business. The business processes are designed to allow you maximum time working 'on' and not 'in' your business.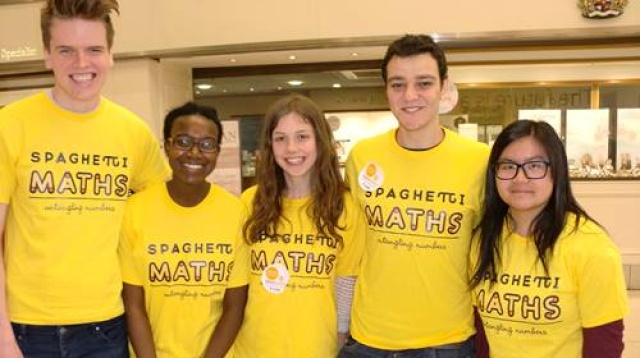 What training is provided?
Spaghetti Maths provides everything you need to get you started over 5 days of training.
What sort of benefits might I realise once the business has matured?
You would be looking at a £50k+ income after 3 years. And that's just working term-time!
What is the investment?
The Spaghetti Maths Franchise offers excellent financial reward in return for a highly competitive investment. The franchise package is £12,750. Spaghetti Maths work with you to give you an exclusive area of approximately 125 schools.

There are no other marketing costs or set-up costs. They will provide everything you need to get started.
Find out more about the Spaghetti Maths Business Opportunity and how you can become their next Primary School Maths Franchisee. Click below now!
What

Our Franchisees Say

I have been running my Spaghetti Maths franchise in Shrewsbury since October 2015. The business systems are very simple and well thought through, meaning I could go from starting my business to earning from my business in no time at all.Jon, Spaghetti Maths Franchise Owner, Shrewsbury
Why

Choose Us

A proven business model

Developed by experienced maths teachers

Creative, active and proven clubs
Related

Franchise Categories
Related

Franchise Types