AlphaBake Cookery Business
Children's Cookery Franchise
A flexible and fun business that you can grow and develop at your own pace.
Passionate about cooking?
A parent or experienced working with children?
Good at explaining and demonstrating?
Motivated by making a difference?
Inspired by the idea of running your own business?
If so, then AlphaBake Cookery could be the perfectly baked business opportunity
for you.
The AlphaBake Cookery Business Opportunity:
In 2003, mum of three, Carole Rose founded Cookies Cooking School, now AlphaBake Cookery. It was (and is) a runaway success.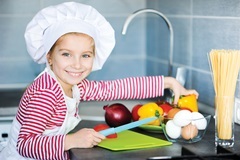 Now, fourteen years later with demand growing for the award-winning classes and workshops.
AlphaBake Cookery are looking for candidates to bring their business concept nationwide and make cooking as 'Simple as ABC' for all ages and abilities.
As an AlphaBake Cookery Business owner you can enjoy being your own boss but benefit from working with a tried and tested set up. This means you can structure classes, workshops and parties that inspire people and make cooking fun.
The cookery workshops are for all ages and abilities, never too old or young to learn new skills:
Make delicious recipes using fresh ingredients and experiment with new flavours and skills.
Crack eggs, make dough, make a mess! It is all a part of learning.
Make friends, learn new recipes, try new foods. It is all so exciting!
Structured Stages offering children to learn, progress and gain confidence in the kitchen.
Nutrition workshops, ideal for new mums to learn what our children need at each stage of development.
Have a party! Cooking or cake decorating, not just the kids, adult parties are run too.
Cake Decorating – learn for business or just pure fun!
The workshops cover a wide range of age groups. Children can progress through the 'Stages' based on ability.
AlphaBake Cookery also offers cake decorating classes, holiday workshops, adult workshops, preschool, school and charity workshops, parties and one off events. AlphaBake offer a progressive structure so you can start with a basic offering and then grow to incorporate all elements within the business.
The Comprehensive Franchising Package:
The franchise package is affordable and flexible, meaning you can fit your work around family or other commitments and grow it at your pace.
Built around a tried, tested and profitable business model
Offers a complete start-up kit of mobile kitchen equipment
Offers the support and guidance of an experienced and motivated management team
Includes initial training to get you started out, and then as you want to progress provides additional training so that you can add other services to your Children's Cookery Franchise
Includes training on managing your own business including accounting, bookkeeping and recruitment advice
Includes a comprehensive operations manual and a library of recipes for use in your business
Includes your own exclusive territory
Provides marketing and PR assistance and materials
Includes initial social media set up
Includes your own web page on the website where your classes/workshops and events will be listed
Includes your business email address
Will offer the support of the franchise network as it grows
Do you have the right ingredients to be a Franchisee?
AlphaBake is about inspiring children to love being in the kitchen, to try new things and gain useful life skills that will help them grow into capable young adults. It's also about helping adults to discover how easy it is to create quick, healthy, tasty food that becomes a household favourite for years to come.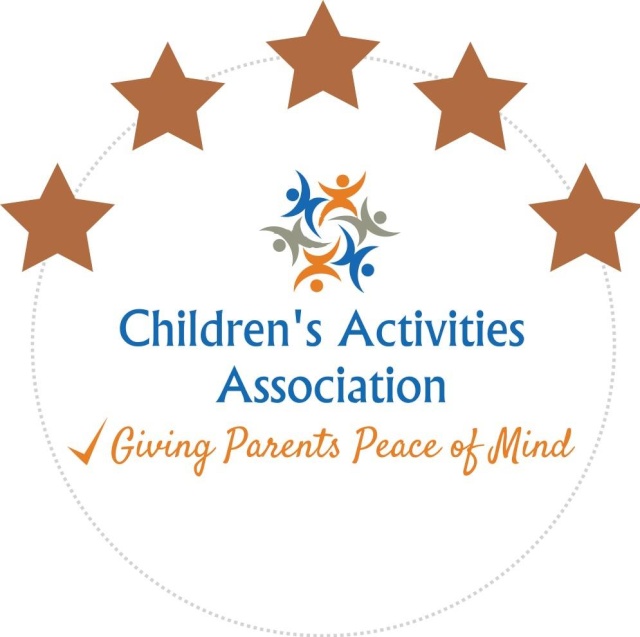 To be an AlphaBake franchisee, you'll need to be motivated by making a difference. Working with children requires patience and enthusiasm, so you'll need to have a generous measure of both. It isn't necessary for you to be a chef or have previous catering experience.
This cookery school is based around good, wholesome family cooking so if you're a dab-hand in the kitchen at home and can already whip up tasty bakes and meals, that's a great start.
Similarly, you don't need to have run a business before. As part of the comprehensive franchise package, the experienced management team will give you all the support and guidance you need to run a successful cookery school. You just need to bring the kind of bubbly personality that will engage people of all ages.
Find out more about the AlphaBake Cookery Business, the new and exciting Children's Cookery Franchise. Click below now!

Why

Choose Us

Our 'Stages' approach means that kids can begin young but stay with you throughout their childhood (and beyond)

A business opportunity that's Baked to Perfection

A flexible and affordable franchise that you can grow to incorporate different revenue streams
Related

Franchise Categories
Related

Franchise Types