The Jo Jingles Business opportunity provides you with a rewarding & flexible career working with children
With over 700 centres nationwide Jo Jingles is successful and established Pre-School Music and Singing Franchise. They are a flexible, family minded franchise that brings baby and toddler music classes to over 20,000 children each week. Their aim is always to give children the opportunity to explore, discover and develop the core skills they need for a solid foundation in life through the fun medium of music.
Rated '5-Star' 3 years in a row in an independent franchise owner satisfaction survey, you can be confident you will get the training and on-going support you need to help you run a flexible and rewarding business that fits in with your family life and allows you to meet your personal and financial goals.
The Jo Jingles Business Opportunity:
Jo Jingles offers fun, educational and interactive music, singing and movement classes for babies and preschool children aged 3 months to 5 years. Launched by Gill Thomas in 1995, they are one of the longest running, most well-known and largest children's activity franchises in the UK.
You don't have to have a musical background to succeed with Jo Jingles
Franchisees join Jo Jingles from all walks of life. Their current franchisees include an ex-paediatric nurse, a former nursery supervisor, a former OFSTED Inspector for nurseries and playgroups, two semi-professional singers, two dance teachers, a former solicitor, an MBA qualified ex-IT Consultant, ex-college lecturer, a music agent and a number of ex-school teachers.
The Jo Jingles franchise appeals to a wide variety of people! Join the franchise family to choose your hours, have fun and create positive music-based learning experiences for under 5's in your area.
What can you earn?
The returns from your business depend on the area and the number of classes that you run. Most owners recoup their initial investment within a year to 18 months and are typically in profit in their first year.
The average annual turnover per franchisee is c.£38k, with top performing franchisees now generating in excess of a six-figure annual turnover.

Running a Jo Jingles Business
To be a successful franchisee you need to be:
Confident enough to sing in front of and engage with up to 15 adults and children in classes
Well-organised and have strong presentation skills
Self-motivated and able to manage your time efficiently
Able to relate to young children and take pride in being involved in their education and entertainment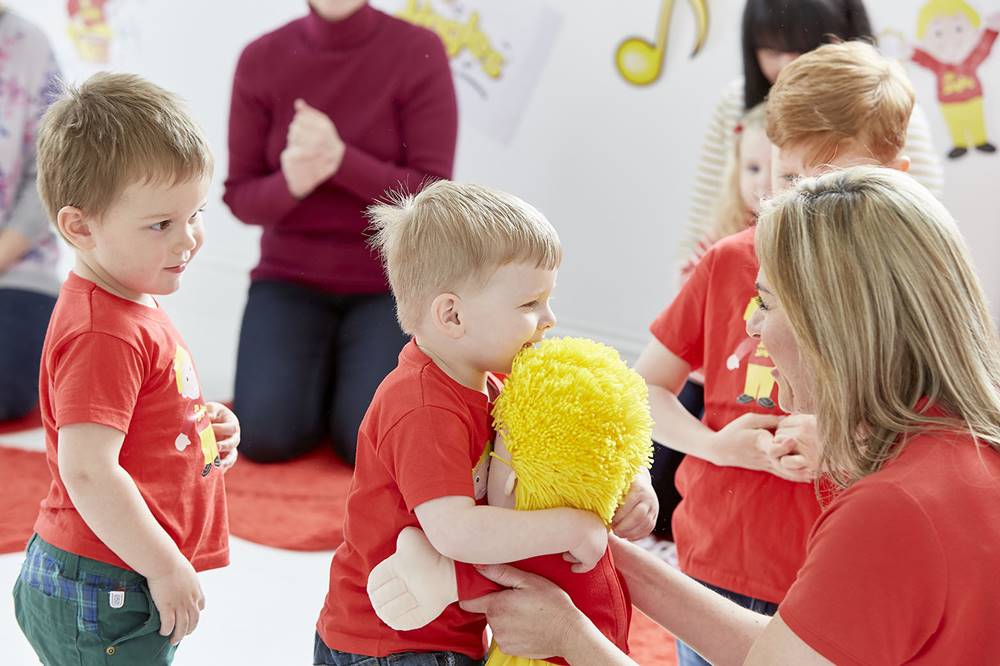 As a franchisee your day will be entirely dependent on the class timetable and venues you set up for your business, but you can expect to spend some mornings running classes of up to 45 minutes for various age groups from 3 months to walking, 2+ and preschool.
These will take place in local halls, function rooms and play centres of your choosing. Afternoons will usually be spent in schools or nurseries delivering classes to children in Early Years settings.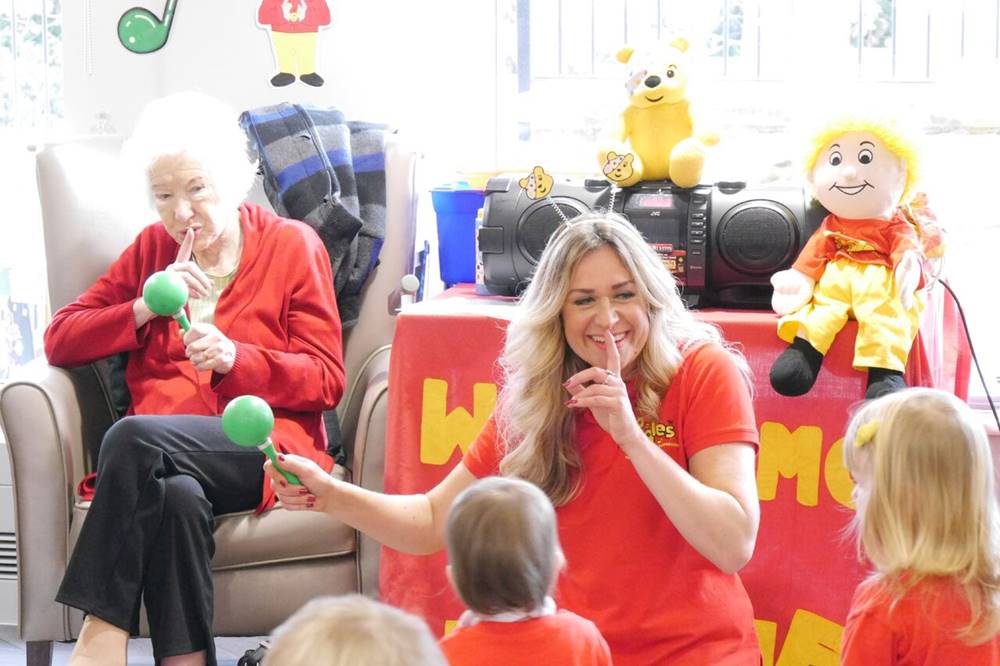 You also have the opportunity to run intergenerational sessions in care home settings too which has proven very popular.
In addition, you will need to spend some of your time planning and delivering the marketing of your business. This may include social media, networking events, meeting potential venue managers, and responding to online class booking enquiries for classes and parties.
As your business grows you have the option to take on class teachers to help you scale your business when you are ready.
Jo Jingles Training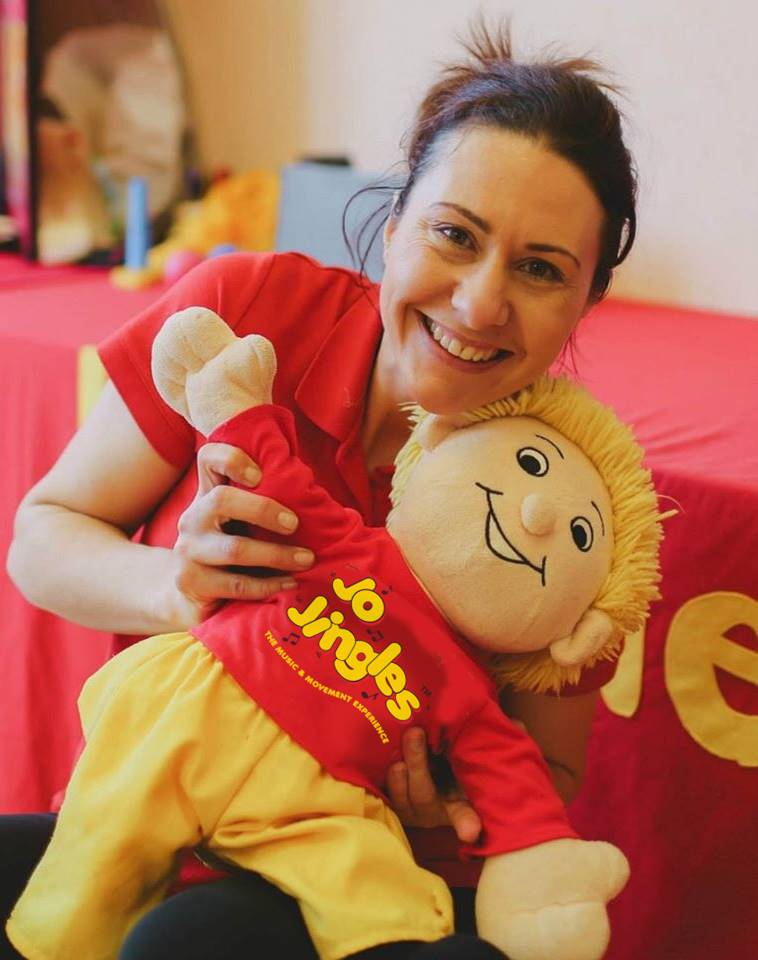 When you take on a Jo Jingles franchise your business becomes part of their brand so they have a vested interest in making sure you have all the tools and support you need to hit the ground running and offer your customers a brilliant experience from the moment you begin.
Comprehensive four to five-day training takes place at Jo Jingles Head Office in Chesham, Buckinghamshire.
They cover everything you need to know from the operational, business and marketing aspects of running a business to the actual practical delivery of Jo Jingles music and movement classes.
Following your initial training week, you will be provided with all the equipment, including instruments and marketing material you need to get started in promoting your business and delivering your classes.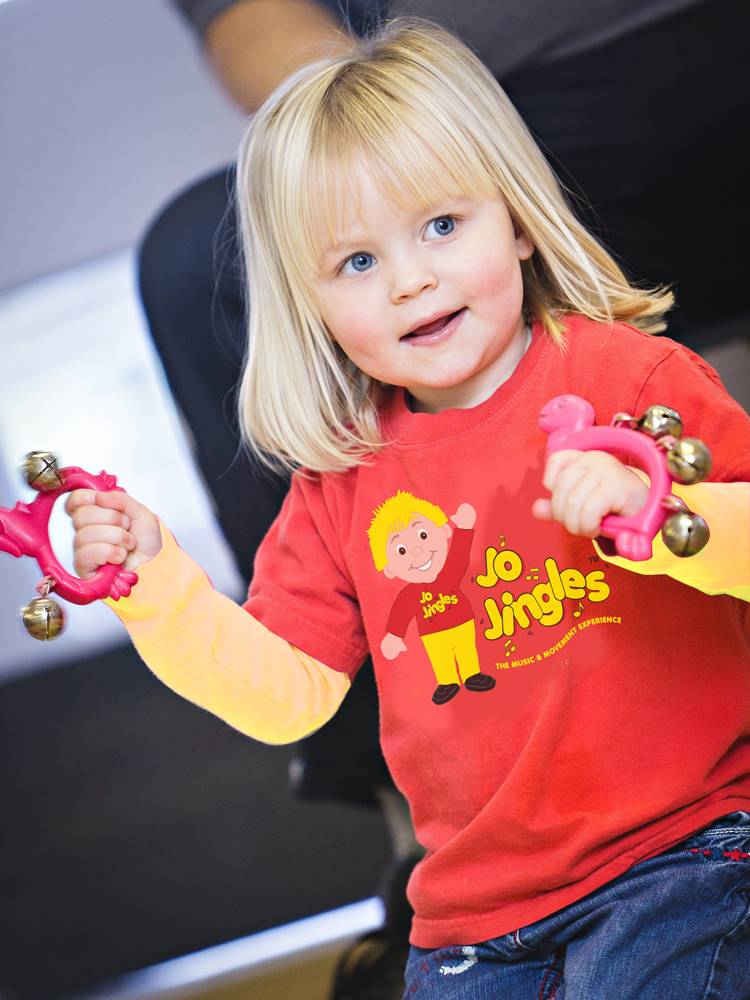 Once you're set up, they don't just leave you to fend for yourself in this brand-new world. Their dedicated Head Office Franchise Support Managers will come and visit you in your area and their Head Office Franchise Support and Marketing Team are always on hand to provide you with any further advice or training you may need as you embark on your new career path.
You will also have access to their experienced Franchise Network support group on Facebook which is full of others in the same position as you – a great opportunity to ask questions and get tips and advice from a franchisee's perspective.
To top up your Jo Jingles skill set and provide additional tips and tricks for business success they run their franchise conference every 18 months.
The Jo Jingles Investment:
To run your own Jo Jingles Children's Music, Singing and Movement Business the franchise fee is between £6,500+VAT and £9,500+VAT depending on the size of the area you take.
Franchisees benefit from:
Exclusive territory in which to run Jo Jingles classes
Licence to use the Jo Jingles name, character and logo
4-5 days business training at Head Office including practical training
3 years of detailed class programmes
Full equipment pack to get your started with classes, including access to their comprehensive music catalogue
Comprehensive on-going training & support
Detailed training, operations and marketing manuals (also available online)
Bespoke branded online business management system providing online class booking facility, payments & business/accounting reports
Advertising, promotional materials and support from a dedicated Head Office Marketing Team
Personalised local website
Equipment and class programmes that follow Government guidelines for all pre-school age groups and early years
Range of professional own-branded musical material plus licensed access to a range of other popular children's music
The backing and security of a credible, recognised and established Brand and Registered Trade Mark
Ongoing support of an established and professional Franchise Support Team and Network
Find out more about the Jo Jingles Business Opportunity and how you can run your own Pre-School Music and Singing Franchise. Click below now!
What

Our Franchisees Say

I am proud of owning a business that Mums want to be involved in…….Running my own business is challenging, I have to be dedicated and passionate but also it gives me choices, I can decide if I want to take on extra work, I can plan my classes to fit in with my day and my admin can be done at my convenience. The only targets I would have to meet would be ones set by myself, although you do have to fit in with the class schedules and reports for Head Office.Liz Wilson, Poole

I love the contact with the adults attending class and their children and also within the nurseries. I am passionate about the benefits music and movement can have on young children. I previously worked in sales in the male dominated building industry and managed 13 people. I thought if I could look after a group of men – a class of children would be plan sailing!!!Tracey Bees, Bristol

I have just completed my first year as a franchise owner, and I can honestly say I have loved every moment. I feel a great sense of achievement being able to run my own business, which fits perfectly with my family life and allows me to spend quality time with my young daughter too.Lindsay Moodie, Newcastle-upon-Tyne
Why

Choose Us

Structured, educational and fun classes

Leading and established provider

Proven and successful business model
Related

Franchise Categories
Related

Franchise Types