Razzamataz Theatre Schools Franchise
Razzamataz Is The Gift That Keeps Giving
9th November 2017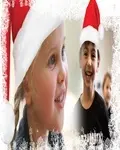 Razzamataz Christmas vouchers will be the gift that keeps giving
With Christmas just around the corner, parents and family members are starting to get requests from the youngsters about presents for the big day. As most parents know, after the initial excitement, toys and gifts in general quickly lose their shine.
Razzamataz Theatre Schools has created limited vouchers that can be used by a child to attend their local Razzamataz where they can enjoy learning to sing, dance and act.
Denise Hutton-Gosney, MD and Founder of Razzamataz, explains:
"We decided to create these vouchers to give children a truly special gift of confidence. Performing arts is a wonderful platform that builds a child's self-esteem, by allowing them to develop their poise and overcome anxieties. The social interaction and fun that happens each week in our schools also creates life-long friendships with young people who enjoy spending time with their peers who share the same passion as they do."
As well as building on a young person's confidence, participation in the arts has many practical skills that will benefit them throughout their life. Denise adds:
"Creative thinking, reasoning, motivation, concentration and teamwork are just a handful of life skills that have been attributed to performing arts. All these valuable lessons can be learnt at Razzamataz in a fun environment where children don't even realise that they are learning skills that they will carry with them for the rest of their lives."
There are almost 50 Razzamataz schools up and down the country offering a wide range of performing arts styles for children with classes in dance, drama and singing. Students experience various genres from classic West End musical theatre through to pop singing and street dance. In all sessions, the emphasis is on having fun and bringing out the creativity and unique potential in each and every student.
For a number of years, youngsters across the UK schools have been performing at Her Majesty's Theatre in London and new for 2018, they will be performing at the Indigo Centre at London's O2 and this year at Disneyland® Paris. There are also opportunities for professional work and Razzamataz is proud of former students who are currently performing in the West End and training in some of the best colleges throughout the UK.
Being part of a franchise with links to established and respected names in the performing arts world has enabled many people to launch their own successful Razzamataz Theatre Schools. Principals can succeed in business without having any prior experience, thanks to the support and training they receive at Razzamataz and include teachers, stay at home parents and retired performers.
For new franchisees, Razzamataz has a special offer of just £7,995 (£2,000 saving) to launch a Razzamataz theatre school. Plus until the end of 2017, Razzamataz will pay your VAT - a saving of around £1,600 and your first term management fee is free.
To find out more about becoming part of the Razzamataz network of Principals just click below to request your FREE franchise information pack

Razzamataz Theatre Schools Franchise News