MagiKats Maths and English Tutoring Franchise
Families in Franchising
13th February 2017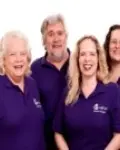 The (family) team at MagiKats HQ
Got a super-mum, driven-dad, stellar-sister and/or determined brother? Why not join forces? What about extended family? In-laws? Cousins? Are you sitting on a wealth of talent who could help each other sustain the momentum required to launch a successful franchise like MagiKats Maths and English? Franchising together means supporting each other, which is one of the basic ingredients for being successful in franchising. That's why the business community is taking notice.
What is a Fampreneur?
In this age of business-speak we say get more 'bang for your buck' and don't take a 'shotgun approach' to your accounts. The latest, and greatest neologism for business is the word 'Fampreneur'. Short for family entrepreneur, it's a growing trend that has taken the business community by storm.
Fampreneur Awards
There are now awards for top family entrepreneur groups. MagiKats had a 'Fampreneur of the Month' (awarded by the website businessesforsale.com) in 2016. They had some stiff competition, as Nicky Tatley writes in businessforsale.com:
"Family businesses account for a healthy 66 per cent of the UK's small and medium sized enterprise (SME) population and include many examples of the best of British industry."
One of the top reasons families go into business together is to combine business experience, according to Rufus Bazely, Marketing Director at businessesforsale.com:
"Fampreneurs are also highly qualified for each job, with impressive sector experience and general high-ranking corporate roles" making the franchise they choose to go in to "primed for success".
Representing Women in Franchising
According to the British Franchise Association 30% of franchises are owned or run by women. Compare this with 15% of other types of businesses, and it is clear that women succeed when involved in franchises that provide a supportive network.
As member of Encouraging Women into Franchising (EWIF), Sarah passionately believes that the MagiKats model is perfect for women because it offers flexible working, providing:
"the chance for women, especially those with children, to run their own business with the support of a franchise network behind them."

This makes the MagiKats lifestyle a perfect fit especially for mums who need to balance family life and hours worked.
Has your family got what it takes to be Fampreneurs?
MagiKats would love to hear from you if interested in becoming franchisees as a family and would be delighted to offer you the support and guidance you need to run a successful education franchise with them.
To find out more about the Magikats franchise just click below to request your FREE franchise informaton pack

MagiKats Maths and English Tutoring Franchise News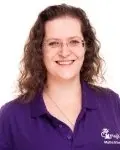 Magikats Report Big Increase in Children Receiving Private Tuition
13th November 2017
A survey by the Sutton Trust reports that 25% of state educated 11 to 16 years in the UK receive private tuition.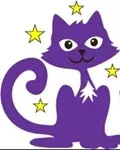 MagiKats' Newest Three Makes Nineteen
21st June 2017
Since last summer the MagiKats franchise network has grown by over 40%.