Photography for Little People Franchise
What is the training like with Photography For Little People?
3rd May 2017
Hear from Photography For Little People Franchisee Gareth Coop as he talks about his training with Melanie Armstrong at her Studio in Durham.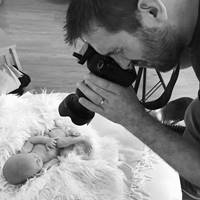 In a word 'Awesome'. I had an amazing week with Melanie at her studio in Durham. It was pretty full on from the start with up to 3 shoots a day covering newborns, toddlers, a bumpshoot and impressions.
I thoroughly enjoyed every part of it but particularly the newborn shoots, we were lucky enough to have a newborn at just 4 days new. I didn't know what to expect from the training exactly but there was no time to think about that, we were straight in on the first morning with a lovely newborn baby boy.
Melanie was not only great with the way she taught and instructed me but to watch her with all the little ones and the mums and dads was amazing, I learnt a lot from just watching her in action. And what really came across and something that I think is key to take away is it is always safety first, even if it takes longer, it must be safe, be patient and calm and it will happen.
Now I am home and slowly digesting all of the information and setting about all the tasks in order to set up my new business, it is even more exciting and has left me chomping at the bit, I haven't even seen my samples yet... I can't wait to get started as Photography for Little People by Gareth - Brighton !! "
With low investment and low overheads, Photography for Little People is an easy business to run and operate from home with short hours and high profits.
Find out how you can become the next Photography For Little People Franchisee and request a FREE Information Pack now!

Photography for Little People Franchise Special Features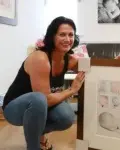 Interview with PLP Franchise Co Founder & Trainer Melanie Kemp
1st October 2017
Melanie talks about this exciting and rapidly growing franchise opportunity and why she decided to franchise the Photography For Little...
Ask The Experts - Photography for Little People
29th November 2016
Photography for Little People Franchise Director of photography Melanie Armstrong on why safety and professionalism is so important for...