Social Networking is a marketing method where business opportunities are developed by creating networks of likeminded business people, who come together and exchange business opportunities and ideas.
A social networking franchise will create models of networking activity that, when followed, allow the business person to build new business relationship and generate business opportunities at the same time. Social networking franchises are also effective as they build a UK network of franchisees that can learn and benefit from each others successes, as well as just the franchisor support.
Social Networking franchises can often be run fullt-ime or part-time and will usually be home-based presenting a professional challenging business that can yield success in many ways.
Explore leading UK Social Networking franchises below
Latest Social Networking Franchise News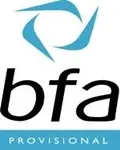 Avanti Tax Accountants Joins British Franchise Association
17th November 2017

Latest Social Networking Case Studies
Newsletter