PetStay Franchise
Sally & Garrod Were The First PetStay Franchisees
13th January 2017
PetStay Harrogate & York - Sally & Garrod: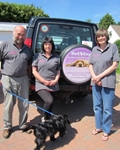 We were the first PetStay franchisees and are now midway through our fourth year as PetStay Harrogate & York.

We needed a business we could fit around helping out with our grandchildren and we are so pleased we 'took the plunge' and purchased the franchise.

Although, as with any business, there are ups and downs, we have always had wonderful support from Carole and her team at Head Office and we know they are always at the end of the phone if we need advice.

We are delighted with the way our business has grown and it has provided us with a very useful income. We now have 35 carers and over 600 customers have used PetStay Harrogate & York.

We are very optimistic about the future as we have such a wonderful 'product' to work with and the fact that so many customers come back to us year after year proves that we are providing an excellent service valued by many dog owners in the area.
Find out how to start your own PetStay franchise by clicking below to request your FREE franchise information pack

PetStay Franchise Case Studies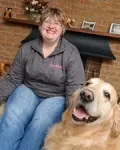 Jane Prince started her PetStay business in Staffordshire in January 2016
6th January 2017
PetStay allowed Jane Prince to run her business from home so she could be with her dogs all day.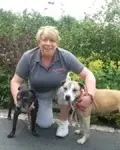 Linda Runs PetStay East Lancs & Bury
30th December 2016
Linda did a lot of research before she decided on PetStay.
Jane Moyes Runs PetStay Glasgow
23rd December 2016
When Jane Moyes was looking for a franchise she was drawn to dog related services and then she found PetStay.