Joyce E Batten - Tutor Doctor Bromley & S E London
Joyce E Batten has a very varied background, but for the past 25 years she was a senior executive in the social housing sector in a number of capacities. Joyce was also a senior director of a housing association, a non-executive director of another and on the governing body of the educational board for housing professionals. Joyce set up a small consultancy to offer her services to the housing sector, which she ran successfully for a number of years however a change in her personal life led her to review her life "I had a wish to do something different".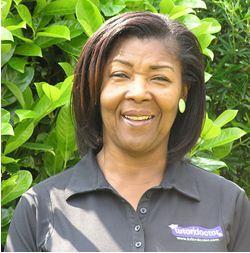 Due to her personal circumstances changing, Joyce wanted to have more flexibility and be able to work from home. She wanted a business where she could determine and invest in her future and choose a new path. With the current state of the economy Joyce believed few employers would give her the opportunity to start anew and provide enough flexibility in her work. She wanted the challenge of developing a business in her local area and seriously considered this as one of the number of options to take a different direction in life.
With this in mind Joyce looked attended a number of business seminars in early 2011. "At one such event, a very sassy female speaker said 'if you can find a business which helps families or help women to achieve what they want to do, then you should be successful' I had often seen The Franchise Show advertised so I took the opportunity to attend one in February 2012 at the Excel centre in order to see what was on offer. I did not see anything there but Lloyds Bank approached me about attending a seminar which explored the benefits of franchising. I attended and I also registered with an online consultancy which was specialised in introducing franchisors to franchisees. The rest is history!"
Considering a number of businesses which related to Joyce's professional background she started to look at Estate or Letting Agencies which were strong possibilities, however the seminar run buy Lloyds TSB gave her a real insight into some of the considerations she needed to make, the questions she needed answering before proceeding.
"The consultancy I had registered with gathered information about me both via the application form and a number of lengthy conversations. They told me about Tutor Doctor, explaining that it is a management business. As I am an experienced manager, I decided to give it some consideration."
"I was sent a webinar which I listened to with great interest. It was clear, interesting and positive. I had developed a range of 30 questions I wanted to have answered and the webinar answered 15 of them. This was a very positive start and I started to get very excited. Throughout my professional career I had wanted to make a difference and this seemed, to me, to be offering me the opportunity to make a differences. The values of the organisation were very similar to my own and so the relationship developed. I started weekly conversations with the International VP for business development, during which I explored the other areas for consideration, more fully."
"One of the most important aspects was to be able to speak to some franchise owners to learn about their experiences. After speaking to 8 owners who answered the remaining 15 questions, I was convinced that the Tutor Doctor business was one I wanted to own."
With savings and a small loan from the bank as working capital, Joyce went ahead and invested in the Tutor Doctor franchise.
"The Jump Start support programme and continued contact with members of my group is really helpful and encouraging. One family grouping from my class keeps in contact with me regularly by email and that is fantastic. I also value the weekly Team Call where other franchisees with special skills or interest share their knowledge and experiences with the whole community of franchisees. It has helped me to improve my offer to clients, and the service I provide, as well as inspiring me with ideas I have been able to use to develop my business."
Joyce expected starting her own business was going to be challenging "Even when you have carried out a lot of research in preparation to launching, you realise there is more to do. Getting the right balance between recruiting tutors and attracting potential clients is a real challenge and a balancing act that needs thought and effort. Understanding what works and what does not work in your area is also another area to be grappled with. Learning to analyse your results and take decisions based on what you have learned is also an area that can be challenging. With experience and perseverance, these things fall into place."
Now approaching the end of her first full year and having personally signing, almost, 70 clients from having none, Joyce is very pleased "Especially given that we are in a recession." she says. "I am looking to double that this time next year."
"My first student had experienced poor AS results in two subjects. Her parents contacted me in despair but with the help of my tutors she re-sat her exams three months later and achieved a grade A pass. I felt pure joy." Joyce recalls. "I speak to parents on a regular basis to check how things are going for their child. In 99% of cases, parents have noticed improved subject knowledge and self-confidence leaving behind a much happier child. I am starting to get more and regular customers and referrals."
Looking to the future Joyce's plans are to grow the business as much as she can. With a regional franchise it gives her greater scope and, depending on how things progress, Joyce is planning to purchase additional protected territories!
"In the words of the presenter of the Lloyds Bank seminar, 20% of new business succeed, 92% of franchisees succeed. With those odds, the choice I had to make was easy, but I agree with the thought that if you can find a business which suits your current life circumstances and values, and you can help families achieve what helps them, then you have a high chance of success."
To find out more information about Tutor Doctor franchise just click below