Expense Reduction Analysts Franchise
Tracy Follows has achieved her perfect work/life balance with ERA
24th September 2013
Tracy Follows says - "ERA has provided us with a VERY comfortable lifestyle. It's surpassed all our expectations."
Seeking balance
As the director of an office product manufacturing company in London, Tracy Follows had 25 years' experience of running a successful business. Although she loved the role, the many miles and the time away from home was taking its toll.
Making the step
Tracy had always had a career, but she knew she needed a change and was keen to do something for herself and break out of the sector she was in. She wanted to improve her lifestyle whilst leveraging her commercial knowledge and expertise.
There is always someone to talk to. Not only when you need help, but also when you experience success, the network is genuinely happy to share in your success.
Tracy explains:
"At first I was a little unsure of exactly what I wanted to do. I decided to take a year out travelling in Australia and even considered staying, but I missed England too much and came back. I then started looking at different business opportunities and had narrowed it down to three franchises. That's when I came across ERA. It turned out that a friend of mine actually had his own ERA business, so it was great to get the view of someone who knew it inside and out."
Good to go
Based on the border of Derbyshire and Staffordshire, Tracy started her ERA business in 2007 and began targeting potential clients in a number of different sectors. Throughout this initial period she received the support of the ERA training and development programme. The foundation programme runs over an initial five-week period and equips new franchisees with all the necessary skills required to develop and run a successful ERA business.
On-going guidance and support
Following the first 12-18 months of intense learning and development the mentoring and guidance continues with a regular programme supporting franchise partners in achieving their business objectives.
"It's only when you start to consider setting up your own business that you realise how many knowledge gaps you actually have. There's just so much to consider that it's really quite overwhelming. ERA takes away a lot of that worry. As I discovered, there's a good reason why that most franchises succeed and start-ups don't!"
Finding the perfect balance
Married with a stepdaughter and grandchild, Tracy and her husband have a good social circle and enjoy dining out. They love country dog walks and remodelling their home, an impressive barn conversion.
"My work/life balance is finally as it should be. I still work hard, but now it's more on my own terms. Living in the Midlands I'm able to reach businesses up north and down south very easily. And with ERA's wide appeal, this has allowed me to reach a broad spectrum of clients and win some great business."
64% increase in sales
The ERA franchise partners have seen a 64% increase in network sales over the past 5 years, making ERA the UK and Irelands' leading procurement franchise.
The ERA business model has brought Tracy far more than she had expected; freedom, control and wealth.
"Success to me means being happy, plain and simple…"
If you would like to find out more about the ERA franchise opportunity for yourself then click below to request your FREE franchise information pack

Expense Reduction Analysts Franchise Case Studies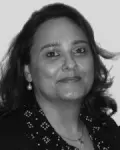 Introducing Debjani Duncan from Expense Reduction Analysts
20th November 2013
Debjani Duncan tells us about how she launched her Expense Reduction Analysts business in 2007 and hasn't looked back since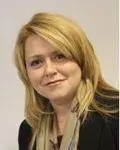 Introducing Lorraine Gannon who joined Expense Reduction Analysts in February 2011
4th December 2012
Having looked at other cost reduction franchises, Lorraine Gannon chose Expense Reduction Analysts as they were head and shoulders above...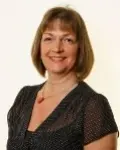 From facing redundancy to running my own successful business
8th June 2011
After contemplating her options, Sue thought about franchising and if there was a credible white collar opportunity available in the UK.