Expense Reduction Analysts Franchise
From facing redundancy to running my own successful business
8th June 2011
After spending a considerable amount of her working life and with a background in supply chain management and the FMCG market, Sue Winterson was facing redundancy and unsure where to turn. After contemplating her options, Sue thought about franchising and if there was a credible white collar opportunity available in the UK.
5 years on since joining Expense Reduction Analysts, Sue reveals here reasons for joining UK & Irelands leader in Cost, Purchase & Supplier Management.
Why did you choose a franchise with Expense Reduction Analysts?
"Because I believed I would enjoy the work and lifestyle whilst earning sufficient money to maintain a great standard of living. My previous skills and knowledge would transfer quite easily across to meet the demands of the Expense Reduction Analysts business model. Through my research and due diligence I really liked the compelling business proposition, and the model for success. Finally working from home, having flexibility which is unknown in the corporate world with the benefit of being my own boss in control of my own success all appealed."
"During my research I investigated other alternatives such as starting my own independent consultancy, as well as other 'white collar' franchise opportunities; however it was through talking with the network of existing franchisees, who were really open to share with me their insights into running an Expense Reduction Analysts franchise, that made me realise the power of the opportunity I was looking at."
How did you raise the finance?
"I raised finance from my own funds (mainly as a result of redundancy) and from a business loan from the bank, with Expense Reduction Analysts history as a reputable franchisor, this process was quite straight forward."
After completing your training, what other support did you receive initially?
"I received welcome support from the network and Group Office. Established franchisees were happy to give me time and support; always on hand to offer advice and provide opportunities such as accompanying them to meetings and first projects for me to do, which are all designed to provide trust."
"Within our business help is always available when you need it, I remember getting into my first few projects and receiving support from our category experts. I really do appreciate the sense that I am in business for myself, but not by myself as the saying goes, and this is true for all franchisees that join Expense Reduction Analysts."
What challenges did you face in your early days?
"Personally, I found it very demanding from a financial and emotional perspective. I think at heart I'm quite risk averse, so I felt the pressure of time to build the revenue stream and the unsettling feeling of not being sure what income would come in when, being careful not to spend anything unless absolutely necessary. I remember being at the supermarket checkout and being presented with a bill of over £100, getting out my credit card and thinking: help - there's no salary coming in to cover this!"
"However, when joining Expense Reduction Analysts the franchise team and the business coaches were very realistic about my earnings expectations in the first 12 months, and having got over this hill, I've never looked back."
How has being your own boss changed your life?
"I'm motivated and have a great sense of achievement. Everything I do is my decision, I believe it's the right thing to do and I have the flexibility to fit it around my family. Since everyone in Expense Reduction Analysts is also their own boss and we have compatible goals, the network works in a synergistic and supportive way which is really refreshing and different from other experiences I have had in the past."
What advice would you give to someone thinking of buying their first franchise?
Do your research to ensure that franchising is the right solution for you. Check it fits your skill set and is the kind of role you would enjoy. Also, ensure you have sufficient funds in reserve to see you through those initial times – what if it takes longer than your plan indicates?
What are your plans for your business?
Having started covering all aspects from client acquisition to project delivery, I'm now focussing on looking after our clients; typically this involves ensuring that our clients are happy with savings being made, and investigating new areas for us to look at.
Our business is about delighting our existing clients and exceeding their expectations, and it makes perfect business sense to generate opportunities with an existing client than trying to sign up a brand new client. I'm trying to work out what works best for me and continually evolve my business in recognition of this and the changing market. I'm cultivating a mix of short, medium and long term opportunities.
Would you do it again?
I'm happier with my working life than I've been in many, many years, though I personally found it more difficult to get off the ground than some others did. Whilst I would not relish going through the start-up again, I'm so glad I did do it. I would never want to go back to conventional employment and don't plan to ever.
To find out more information about Expense Reduction Analysts click below to request your FREE franchise information pack

Expense Reduction Analysts Franchise Case Studies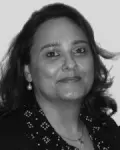 Introducing Debjani Duncan from Expense Reduction Analysts
20th November 2013
Debjani Duncan tells us about how she launched her Expense Reduction Analysts business in 2007 and hasn't looked back since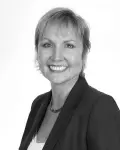 Tracy Follows has achieved her perfect work/life balance with ERA
24th September 2013
Tracy Follows says - "ERA has provided us with a VERY comfortable lifestyle. It's surpassed all our expectations."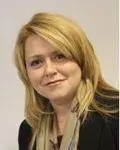 Introducing Lorraine Gannon who joined Expense Reduction Analysts in February 2011
4th December 2012
Having looked at other cost reduction franchises, Lorraine Gannon chose Expense Reduction Analysts as they were head and shoulders above...