Virtual Property World Franchise
Features
Events
Videos
Resales
Virtual Property World Franchise
Web Based Property Franchise

Virtual Property World: a unique opportunity for motivated professionals looking to earn a high Income working from home.
£100,000 is possible in year 1

WHO IS VIRTUAL PROPERTY WORLD?
A highly successful company which has provided European clients with low cost fixed fee estate agency for over 6 years. Virtual Property World has a highly successful business formula which is now available in the UK. Virtual Property World web based property franchise are creating the largest and most successful online estate agents in the UK marketplace.
THE MARKET – FACTS AND FIGURES
There are over 650,000 properties and 100,000 businesses for sale at any one time in the UK. Recent figures estimate the UK estate agency market to be worth £6.7 billion through 1.6 million sales transactions. Currently less than 2% of people sell their homes without using traditional estate agents although 27% of people would do so if they knew of a viable alternative. Virtual Property World franchise provides that viable alternative.
VIRTUAL PROPERTY WORLD FRANCHISE OFFER THREE PROFITABLE BUSINESSES IN ONE FRANCHISE
Virtual Property World saves their clients substantial amounts of money and sell their home, business or commercial property faster and at a far lower cost. They also provide the government required Energy Performance Certificates.
VIRTUAL PROPERTY WORLD FRANCHISE: MULTIPLE INCOME STREAMS
Virtual Property World franchisees earn high income levels from multiple income streams including revenues from third parties such as conveyancing and mortgage companies. Franchisees earn money as they generate business. This is not reliant on property sale as all payments to franchisees, advertising and other costs are funded by head office.
A UNIQUE FRANCHISE – FREE FRANCHISE AREAS
Many franchisors encourage franchisees to purchase extra territory to make moneys. Virtual Property World web based property franchise operate a unique system. Franchises are given extra areas totally free of charge. This system allows a successful person to grow with Virtual Property World at no additional cost. Virtual Property World franchise feel this is a fantastic system which rewards hard work and ability. Virtual Property World cannot find another franchise which offers this level of opportunity for personal growth and profit.
COMPREHENSIVE SERVICE TO CLIENTS
Virtual Property World franchise offer a comprehensive yet low cost service. Much of the following is generated by bespoke in-house software applications and external third party companies (paid for by head office.) The service level is higher most than high street estate agents at a far lower cost. A recipe for franchise success.
Virtual Property World clients sell quicker and cheaper with our service:
| | |
| --- | --- |
| Property description and dimensions | |
| | |
| | Advertising portal network |
| | |
| | |
| | |
| | Rightmove Premium Listing |
| | |
| | |
WEB BASED PROPERTY FRANCHISE: FRANCHISEE EARNINGS
This is an industry that really rewards effort. First year earnings are typically between £50,000 and £100,000 and directly related to the effort and energy put into the business. This figure will rise in subsequent years when the business is established, and marketing and television advertising, kick in.

UNIQUE
The Ideal Franchisee?
In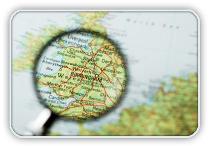 dustry experience is not necessary. The qualities that are important include a keen interest in property, self motivation, determination and a desire to create your own future. Virtual Property World need people who have the ability to learn and use proven systems.
There is no substitute for a hard working attitude, so the right self employed ethos is a paramount. These attitudes, with each person's unique transferable skills and experience, combined with Virtual Property World experience, training and support, ensure success.
Equipment & Technology
Virtual Property World supply a lot for the franchise fee which includes a quality digital camera, 360 degree virtual tour and video equipment (Once trained it takes around 10 minutes to do a full Virtual Tour of an average property), laser measurers, access to floor plan technology.
Virtual Property World use all the latest estate agency and web based property technology to promote clients' properties and keep ahead of the competition. Virtual Property World are the only estate agent presently in the UK using 360 video tours. Most of the work is done by arms length software, all the floor plans, including the sophisticated 2D, 3D and walk through are generated by a third party company, who charge head office (not the franchisee).
Virtual Property World provide all of the point of sale materials, paperwork, contracts and operations manuals even down to the phone. All you have to do is plug it into your router, and you're immediately on the system through the internet. In short everything you need to be very successful in this rewarding industry.
Comprehensive In-House Training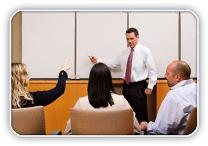 Virtual Property World in-house training teaches you to be a professional estate agent under the Virtual Property World umbrella. In depth in house and external training is given and you will be NAEA and DEA qualified which are nationally recognised qualifications (all included in the initial franchise fee.)
Virtual Property World gives you access to years of experience both in the property sales and business transfer markets. The knowledge Virtual Property World passes on to you would take many years to acquire and will save you many, expensive mistakes, along the way.
Head Office Support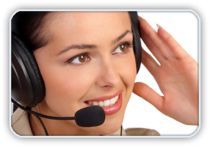 A Virtual Property World franchise is about running your own business for yourself, but not by yourself. Support is available whenever you need it. Virtual Property World provide you with all the support needed which allows you to concentrate on building your business and making money.
Head office staff support you at all times and take on many functions which includes liaising with clients, making appointments, arranging viewing as well as negotiating property sales.
The Virtual Property World Franchise Package
Virtual Property World franchise comprehensive training course.
Sales and business operation manuals.
Industry leading Qualifications.
License to use bespoke software, name, logos and trademarks.
Advertising umbrella- (paid for by head office.)
Exclusive geographical area – larger areas at no extra cost.
Quality digital and video camera.
360 degree virtual tour/video equipment.
Volumetric laser measuring equipment.
Telephone and system access.
Floor plan software access (paid for by head office.)
Magnetic car signs.
Stationery – all forms, contracts, invoices necessary
20,000 + flyers - property and business
20 For Sale boards (paid for by head office thereafter)
Business client email lists
Launch marketing pack including £500 towards initial launch marketing.
The cost of the Virtual Property World Franchise Package is currently £12,995 + VAT.
To find out more about Virtual Property World, the web based property franchise, simply complete the form below