The Creation Station Franchise
The Creation Station Business
Children's Activities Franchise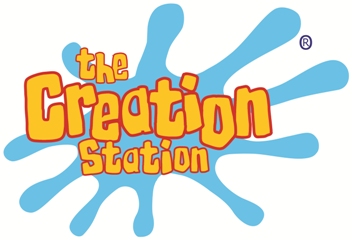 Be part of the Creation Station Business team that inspires children's imaginations through art and craft classes, parties and events.
This is the perfect family-friendly Children's Activities Franchise opportunity with a 100% Money Back Guarantee.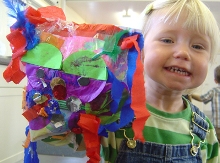 The award winning Creation Station Business is the definitive Children's Activities Franchise, providing arts and crafts activities for children from three months to eleven years, without all the hassles and risks of starting a business on your own.
The Creation Station Business: Creative Beginnings
Established in 2002 by Sarah Cressall, mum of three, winner of 'The Best Female Franchisor' 2012, finalist in 'The Extraordinary Women' award 2011 and Business Woman of the year in 2009.
Sarah ran Creation Station Business business for five years herself, enjoying the many benefits of working from home with pre-school children and even bringing her boys along to many of her classes and events.
The Creation Station Business: Scope To Grow Your Business
The Creation Station Business work with you to create your own personal marketing plan to help you achieve your own goals so you can grow your Children's Activities Franchise business at a rate that suits you.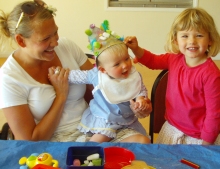 Exploration – Award winning weekly Arts & Crafts sessions for 6 months - 11 year olds with their parent/carer
Celebration - The Creation Station offer fabulous 'Arty Parties' – creative art & craft birthday party fun for 2 – 11 year olds with invites and party bags
Inspiration – The Creation Station franchise provide family event entertainment for fetes, community organisations and corporate clients.
The Creation Station Business is tremendous value because there is such a wide range of opportunities for each Children's Activities Franchise owner to develop and grow, with all the support and experience from an established Head office team.
The Creation Station Business: Franchise Package
Your comprehensive Creation Station Business franchise package provides everything you need to run your own successful Children's Activities Franchise:
Fantastic comprehensive training
Your own exclusive territory
3 months hand-holding by the Creation Station Franchisee Support Manager
Your own creative 'Arts & Crafts' tool kit
10,000 personalised marketing materials, pop up banners, outdoor pavement signage and car signage
A licence to Inspire! Use of The Creation Station trademark and the tried and tested session programmes and plans
A detailed operation manual, on-going session plans and activity sheets
Your own business email address and telephone number
Your own web page with an easy to update live calendar for your customers to see
Support with PR, social media and effective marketing techniques
Exclusive membership to The Creation Station Franchisee Club
Access to The Creation Station dedicated wholesale online shop and forum
New innovations and ideas that The Creation Station develop
Be the next Creation Station Business success!

The Creation Station Business owners come from a wide variety of backgrounds. You don't need to be artistic as the Creation Station Children's Activities Franchise supply the educationally based, tried and tested session plans, with plenty of scope to use your own creativity if you want to. Plus all materials are delivered straight to your door, at wholesale prices.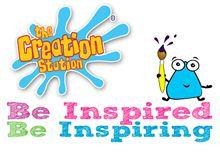 The Creation Station recently gained the 'Best Franchisee Marketing Support' Award 2012, which proves their commitment to providing exceptional hand holding and on going support.
With full training, a comprehensive start up kit and on-going support, this really could be the childrens activity franchise opportunity that you have been looking for.
Discover all you need to know about how this exciting opportunity could be the perfect opportunity for you, like it has for so many, at a free Discovery Morning
click here to see forthcoming Discovery Mornings
Explore the Creation Station Business, the leading Children's Activities Franchise and take the first step to achieving great things for you and your family. Click the button below to request your inspiring 'Shiny Future' Pack, now!